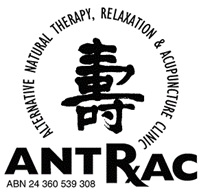 Acupuncture in Toowoomba for Management of Side-Effects of Chemotherapy Treatment for Cancer
There are numerous types of cancers. No single cause exists for each type of cancer.  Each type of cancer is site or organ specific. Subsequently, for example, prostate cancer treatment differs from breast cancer treatment. Many types of cancer require chemotherapy, and unfortunately, chemotherapy treatment can cause unpleasant side-effects including loss of appetite, nausea and vomiting, feeling tired and lacking energy, constipation and diarrhoea, negative effects on the blood and immune system, hair loss and skin problems, nerve and muscle damage, mouth sores, memory and concentration changes and many other complications. Research confirms that in recent years almost 70 % of all cancer patients utilize some form of alternative treatment in their fight against malignant cancers. Some health-care practitioners support both Complementary and Alternative Medicine (CAM) and conventional western medicine protocol, and successfully amalgamate the two disciplines with favourable results. Acupuncture has become a powerful ally in the management of chemotherapy treatment side-effects. While acupuncture treatments don't promise a "cure" for any of the numerous malignant cancers, in many cases acupuncture can increase the survival-rate while alleviating many of the side-effects associated with the chemotherapy treatment of the numerous types of malignant cancer.  
How Acupuncture Can Help Alleviate the Side Effects of Chemotherapy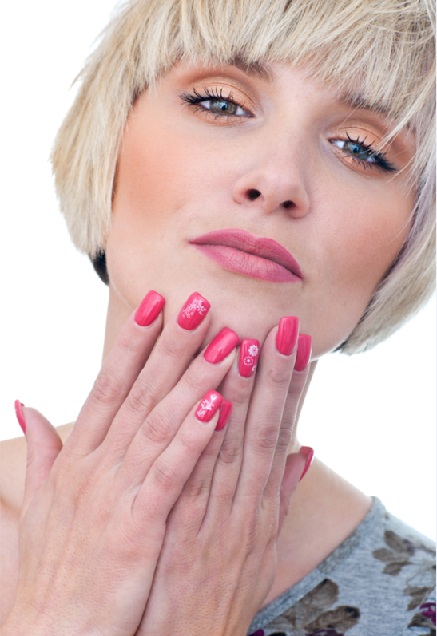 Remember "Cancer" is a word, and NOT a sentence!
As one of the most popular forms of alternative medicine, acupuncture is favored for its ability to alleviate fatigue, nausea and anxiety – symptoms that cancer patients become all too familiar with during chemotherapy cycles.
Depending on the specific chemotherapeutic agents they take, patients may experience several of these side effects throughout treatment after their prognosis. Certain medications – like the mesothelioma drug Cisplatin –are more likely to cause these side effects (and on a more intense level).
Because the complications are caused by their medications, many patients are hesitant to take additional pharmaceuticals to manage their side effects. After all, it leads to a never-ending cycle; each drug is followed by another pill to manage the first drug's complications. As a result, many patients turn to holistic options such as acupuncture.
Alternative Therapies
Complementary therapies are rarely linked to side effects of their own, which makes them an ideal option for patients looking to control the side effects of chemotherapy. They're also easier to obtain on an as-needed basis; if pain or nausea gets especially intense, they can schedule an acupuncture appointment without worrying about overdoses or dependence.
In terms of effectiveness, acupuncture can be just as helpful as medication.
A 2009 study found acupuncture to be highly beneficial for treating acute chemotherapy-induced vomiting.
A 2007 study found manual acupuncture (but not electrostimulation wristbands) to help control delayed-onset nausea throughout treatment cycles.
Another (unrelated, UK-based) 2007 study found that just six 20-minute acupuncture sessions helped improve chemotherapy-related fatigue by an average of 36 percent.
How Acupuncture Helps
Some medical communities have suggested the placebo effect – a phenomenon in which people feel better when they're told they're receiving a treatment that should help them feel better, even if the treatment isn't truly effective.
However, many medical professionals argue that this isn't the case with acupuncture. The therapy helps stimulate energy points along the body; this encourages overall balance. Rather than targeting a specific symptom, it encourages overall well-being.
Several researchers have tested acupuncture against placebos (including sham acupuncture, where needles weren't actually inserted into the body's pressure points). In almost all of these studies, true acupuncture has proven more effective than the placebos at reducing pain and other chemotherapy complications.
As more doctors embrace the practice as a viable alternative for cancer patients, it's earning a more significant spot in integrative medicine. Many major cancer centers are incorporating acupuncture into their offerings, and more patients are learning about its ability to help manage their symptoms. And with so few treatments actually generating results without inflicting side effects of their own, it's truly a welcome addition.
Faith Franz is a researcher and writer for The Mesothelioma Center. She advocates for alternative medicine and encourages patients to explore all of their treatment options.
Sources:
Ma, L. (2009). Acupuncture as a complementary therapy in chemotherapy-induced nausea and vomiting. Proceedings; 22 (2). Retrieved from http://www.ncbi.nlm.nih.gov/pmc/articles/PMC2666860/
If you or a loved-one live in SE Queensland, Australia, and would like more information, or require acupuncture treatment to alleviate the side-effects of chemotherapy, please call us on (07) 4636 6100.
GET INSTANT ACCESS to FREE WELLNESS NEWSLETTERS
I supply WELLNESS Newsletters to my patients and all other parties who are interested in optimizing their health and wellness potential. ANTRAC WELLNESS Newsletters are jam-packed full of current powerful health-related information to help you attain optimal wellness and vitality and start living life to the full. Did I mention that the Newsletters are FREE? To confirm my promise of supplying vital information on all health issues, CLICK on "Wellness Newsletters" Navigation Bar above to sample the rich contents of the Newsletters.
If YOU haven't already signed up and you would like to receive future ANTRAC WELLNESS Newsletters every 3 weeks hot off the press to your inbox, just click the Opt-In link below and supply your Email Address, First Name and Last Name. Subscription is absolutely FREE. How easy is that? I do NOT send out SPAM or supply your details to anyone else.