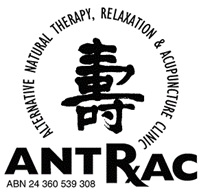 Acupuncture and AcuGraph in Toowoomba for Side Effects of Chemotherapy Cancer Treatments
What is the true success rate using chemotherapy for prostate cancer treatment, breast cancer treatment, lung cancer treatment and cancer treatments in general? There are numerous forms of cancers, and each form of cancer is particular to a site or organ. Breast cancer symptoms require treatment different to prostate cancer treatment. Breast cancer symptoms may require chemotherapy, for example using tamoxifen, while prostate cancer treatment may use other Chemotherapy treatment. 
It may concern you to know as at 2004 the overall contribution of chemotherapy to 5-year-survival in adults was estimated to be 2.3% in Australia and 2.1% in the USA. The conclusion was that "the benefits of chemotherapy have been over-sold." A course of Acupuncture treatment coupled with nutritional advise may be a dynamic addition in the management of cancer chemotherapy treatment side-effects. Acupuncture treatment doesn't promise a "cure" in any cancer treatments. Acupuncture has been shown to increases the survival-rate in many cancer treatments while relieving many of the side-effects related to the chemotherapy treatment.
The Truth about Chemotherapy for Cancer Treatments
 Dr. Chris Teo runs a cancer care clinic in Malaysia that specializes in treating cancer with herbs and energy medicine. AcuGraph is an important tool that Dr. Teo uses to monitor patient progress and adjust treatment accordingly. I discuss the AcuGraph later in the article. I agree entirely with the various sentiments mentioned in his blog. They include the following.
"We are not anti-doctors. We ask you to consult your doctors before you come and see us. Often we ask you to go for surgery, and AT TIMES even for chemotherapy".

"Our work is not about who is better. It is also NOT about who is right or wrong. The language of love and compassion is about recognizing limitations and exploring opportunities".

"Go for what is best for you. Empower yourself, don't be a lame duck!"

 

"In oncology, even prolonging a patient's life for three months to a year is considered an achievement. Achieving a cure is like striking a jackpot. Oncologists – Tell this to your patients before they do your chemo!"
Pertinent Facts About Chemotherapy for Cancer Treatments
In the article "Drugs company drops bombshell" Allen Rose, vice-president of Glaxo-Smith Kline stated "Drugs for cancer are only effective in 25% of the patients."
An article in the medical journal Clinical Oncology 16 (8):549-560. 2004 by Grame Morgan, Robyn Ward and Michael Barton concluded "the overall contribution of chemotherapy to 5-year-survival in adults was estimated to be 2.3% in Australia and 2.1% in the USA. The conclusion was that

"the benefits of chemotherapy have been over-sold."
In the book "The compassionate Oncologist. What cancer specialists don't want you to know" by J.W. Forsythe M.D. he stated the following:
"Death from chemotherapy is acceptable."
"Each oncologist is truly shooting in the dark."
"Hope is that the chemotherapy will kill the cancer before it kills the patient."
Information from the Article by Dr Teo about Cancer Treatments
In his article Healing of Pseudomyxoma peritonei Dr. Teo commented that the famous Singapore oncologist wrote "In oncology, even prolonging a patient's life for three months to a year is considered an achievement. Achieving a cure is like striking a jackpot. All cancer patients should know this. Better still if they are told this by their doctors before they undergo chemotherapy. This makes the game fair".
He continues "In fact, I found this statement very inspiring indeed. And it has become the gold standard or yardstick by which I measure the outcome of our work at CA Care (in Malaysia). If patients who come to CA Care can live a happy life for an additional 3 to 12 months, it would be just GREAT. As I have told Lam (a patient of his involved in the article), please don't ask for more. Let us forget about trying to strike a jackpot! Cure for cancer is elusive. To me, I don't see any cure at all. But let us try to prolong life, free of pains and side effects. And also free from excessive financial burden. Perhaps this would be a much better option and is much preferred than the toxic medical treatment? You be the judge. It is your life".
Dr. Teo continued "of course, some people would be upset and unhappy. To be able to give 3 months to a year is not enough. That is not what they want. They want more!
He said "I am reminded of an e-mail I received some days ago. This is a patient who had failed to find a cure for his lung cancer. He had gone through 7 months of chemotherapy but the tumour was getting bigger instead of smaller. The oncologist suggested more chemo but he refused. The wife asked if there is a chance for him to proceed with our treatment. He is going to be 70 years old and he desires to live till 80 and more. Okay, I understand – everyone wants to live forever if they can. But what can anybody do to help? This was my reply: Since I am not god and I also don't want to play god, I really don't know what I can do to make you live longer. I can just try my best".
Can the Most Expert of Oncologists Save THEMSELVES from Cancer?
Then Dr. Teo gives examples of the personal experience of two oncologists, medical specialists in the field of cancer treatment.
Dr Teo continued "Dr. Albert Lim was Malaysia's best known oncologist. He had prostate cancer. Generally when patients come to CA Care with prostate cancer, I would tell them to learn how to live with it – Die with your prostate cancer, don't let prostate cancer kill you. From my reading, you still have 10 years to go if you are stricken with this cancer. Dr. Lim was a cancer expert. He was supposed to know everything about cancer and its treatment. After he had cancer, we do not know what he did to himself. But the truth we all know is that he died one year after diagnosis – a bit too soon".
"Professor Jonathan Waxman is Professor of Oncology at Imperial College London. He is a clinician who has helped develop new treatments for cancer. In the last chapter of his book, The Elephant in the Room, Professor Waxman wrote about his father – a psychiatrist, who had brain cancer. He consulted Dr. Karol Sikora a well-known cancer expert in London. Professor Waxman wrote: Karol had been asked about treatment for Dad. His advice was that no radiotherapy should be given because Dad's physical state was so poor that he was unlikely to improve and might worsen with radiation treatment … There would be no way forward except the sour, stumbling path to the grave … My father's condition deteriorated. His level of consciousness changed, and he sank away from us, falling deeper and deeper into the darkness. Dad went into that dark cave from which there would be no exit".
Dr Teo concluded "If ever there is one lesson we can learn from the above of Dr. Lim and Professor Waxman, it is this. It does not matter how much you think you know about cancer. Experiences tell me that if you have to battle cancer, rarely would you come out a winner".
He said "I often tell patients, Instead of fighting the cancer, learn how to live with it. Perhaps you can live longer by doing that".
In the article Dr. Teo discusses in detail the case history of one of his patients. Conclusion of the article follows:
"Back to Lam's case, I was trying to impart a similar message to him and to others too. This is my message: Now that you are well for 8 months, be grateful and don't ask for more. Do your best to sustain and maintain what you have already achieved! I did not expect Lam to do well at all when he first came to see us. And now Lam has regained his health in some ways. Don't take this blessing for granted or don't let it slip away. Know this, in the battle against cancer, you will never win! Don't be complacent!"
"And do you know what is the next impending danger? Food of course! I often tell patients this: When you are dying and come to see me for help, you will listen and do what I tell you to do. But the moment you get well, I know you will complain – Oh, the food is terrible. I cannot eat what I like anymore. I am not going to war with anyone on this subject. I have written enough and have said enough about this sore subject of food for cancer patients. Suffice for me to end here by saying: It is your life. You decide what you want to do with it."
Using the Meridiatech AcuGraph in Cancer Treatments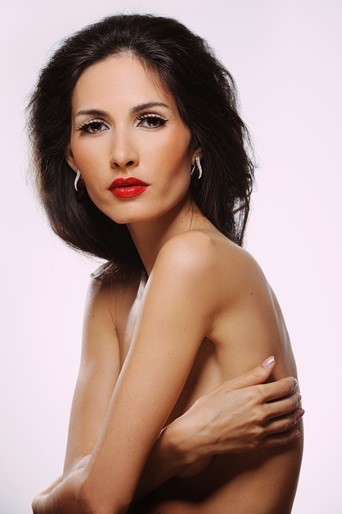 Dr. Teo uses the Meridiatech AcuGraph to help determine the cancer-treatment protocol and ascertain empirically how the patient is progressing. The Acugraph allows you to "see the Qi" in each of the 24 Main Acupuncture Meridians. The following AcuGraph charts show how Lam's meridian levels had improved from 17 August 2012 in the lower chart compared to the later AcuGraph analysis on 12 April 2013. Note in the lower chart there are only 4 sets of green and that after treatment there were 7 sets of green. Green indicates that the energy in those specific meridian is "Normal", so the condition of his health had improved. Note also that the bars in the bottom chart are shorter suggesting less energy. The top chart has longer bars showing that the energy level in Lam's body had improved and he was less tired and lethargic.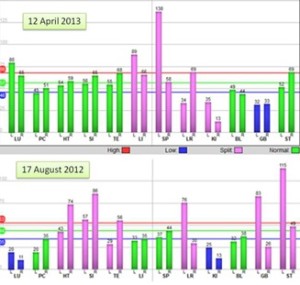 You can see the entire two articles at the following links:
http://cancercaremalaysia.com/2013/04/29/pseudomyxoma-peritonei-a-rare-cancer-that-spreads-to-the-body-cavity-and-fills-the-belly-with-jelly-like-fluid-part-1-the-dilemma/
http://cancercaremalaysia.com/2013/04/29/healing-of-pseudomyxoma-peritonei/
At ANTRAC Acupuncture Clinic the AcuGraph is used on almost every patient to monitor the energy level and balance in their entire main meridian system. If you or a loved-one live in SE Queensland, Australia, and would like more information, or require acupuncture treatment to alleviate the side-effects of chemotherapy, or radiation therapy please call us on (07) 4636 6100.
GET INSTANT ACCESS to FREE WELLNESS NEWSLETTERS
I supply WELLNESS Newsletters to my patients and all other parties who are interested in optimizing their health and wellness potential. ANTRAC WELLNESS Newsletters are jam-packed full of current powerful health-related information to help you attain optimal wellness and vitality and start living life to the full. Did I mention that the Newsletters are FREE? To confirm my promise of supplying vital information on all health issues, CLICK on "Wellness Newsletters" Navigation Bar above to sample the rich contents of the Newsletters.
If YOU haven't already signed up and you would like to receive future ANTRAC WELLNESS Newsletters every 3 weeks hot off the press to your inbox, just click the Opt-In link below and supply your Email Address, First Name and Last Name. Subscription is absolutely FREE. How easy is that? I do NOT send out SPAM or supply your details to anyone else.