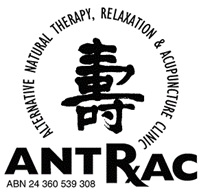 TCM in Toowoomba May Help Prostate Cancer and P

ancreatic Tumours
There are numerous types of cancers, and each cancer type is specific to an organ. Almost 70 % of individuals undergoing cancer treatment include alternative natural treatment in their ongoing fight against cancer. Conventional western medicine and Complementary and Alternative Medicine (CAM) have been proven to work very well together. Traditional Chinese Medicine (TCM) treatment is a dynamic partner in the treatment of cancer. Recent research trials confirm that TCM herbal extracts greatly benefit prostate cancer and pancreatic tumours.
Thunder God Vine Extracts Target Prostate Cancer and Pancreatic Tumours
Research into the cellular processes involved in prostate cancer suggests that an extract from the Chinese herb Lei Gong Teng (Radix Tripterygium wilfordii, Thunder God Vine) may be able to combat the disease. The extract, known as celastrol, is a potent anti-inflammatory agent and antioxidant, and has already shown promise in treating several diseases, including arthritis and asthma. Celastrol suppresses the activity of a protein called p23, which was shown in the new study to play a key role in the way prostate tumour growth is fuelled by androgens such as testosterone. Prostate tumour growth initially depends on androgens; these act via the androgen receptor (AR), which switches on signals telling the cell to divide, and which can become overactive in prostate cancer cells. Despite androgen ablation therapy, tumours eventually progress to a resistant stage in which the AR remains active, prompting tumour growth even in the absence of testosterone. In the new study, interaction of p23 with the AR was observed to independently activate the receptor, and levels of p23 were also found be higher in malignant prostate cells compared with benign/normal cells. Compounds such as celastrol, which can block the activity of p23, could therefore be effective at treating prostate cancers, and because of the specificity of action of p23, they would be likely to have few side effects. The effect of p23 on prostate cancer cells is currently being tested.
REFERENCE: Role of the HSP90-associated cochaperone p23 in enhancing activity of the androgen receptor and significance for prostate cancer. Mol Endocrinol. 2012 Oct;26(10):1694-706.
Another new drug, Minnelide, made from the same Chinese herb, has been reported to be able to destroy pancreatic cancer cells in vivo and to lead to complete regression of pancreatic tumours in mice. The drug's active ingredient is triptolide, which has been demonstrated to possess a broad spectrum of biological profiles including anti-inflammatory, immunosuppressive, contraceptive and anti-tumour activities, as well as neurotrophic and neuroprotective effects. These in vivo and in vitro results pave the way for clinical trials of the drug in patients with pancreatic cancer, which is one of the most lethal human malignancies – only about 20% of patients survive a year after diagnosis. The current drug used to treat the condition, Gemzar, is expensive and adds only six weeks to life expectancy.
REFERENCE: A preclinical evaluation of Minnelide as a therapeutic agent against pancreatic cancer. Sci Transl Med. 2012 Oct 17;4(156):156ra139.
If you or a loved-one live in SE Queensland, Australia, and would like more information, or require acupuncture treatment to alleviate the side-effects of chemotherapy, or radiation therapy please call us on (07) 4636 6100.
GET INSTANT ACCESS to FREE WELLNESS NEWSLETTERS
I supply WELLNESS Newsletters to my patients and all other parties who are interested in optimizing their health and wellness potential. ANTRAC WELLNESS Newsletters are jam-packed full of current powerful health-related information to help you attain optimal wellness and vitality and start living life to the full. Did I mention that the Newsletters are FREE? To confirm my promise of supplying vital information on all health issues, CLICK on "Wellness Newsletters" Navigation Bar above to sample the rich contents of the Newsletters.
If YOU haven't already signed up and you would like to receive future ANTRAC WELLNESS Newsletters every 3 weeks hot off the press to your inbox, just click the Opt-In link below and supply your Email Address, First Name and Last Name. Subscription is absolutely FREE. How easy is that? I do NOT send out SPAM or supply your details to anyone else.