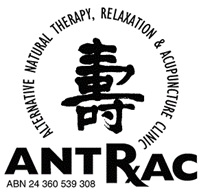 Toowoomba Acupuncturist Discusses Acupuncture for Chronic Low Back Pain in Toowoomba
My name is Louis Gordon and I am an acupuncturist. I practice acupuncture from ANTRAC Acupuncture Clinic in Middle Ridge, Toowoomba, 4350, Queensland, Australia. Just as fresh clean water bubbling up from a natural well is vital to sustain life … my WELLNESS information will help YOU to sustain a healthy vibrant life beaming with optimal wellness. Call for more information on (07) 4636 6100.
MISSION STATEMENT: "I aim to get my patients as WELL as possible, as quickly as possible, and then to keep them WELL".
Treatment of Chronic Low Back Pain with Acupuncture in Toowoomba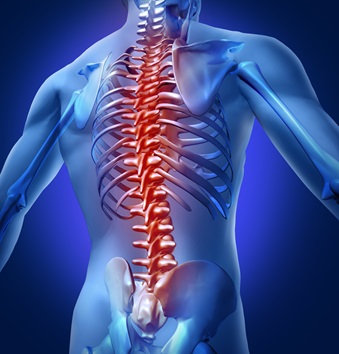 Back pain can be a debilitating and frustrating impediment to a normal interactive life, and can severely restrict your range of activities, including your ability to work.  Though you can damage the muscles of your back in a number of ways, including physical activity – people who are overweight or sedentary seem especially susceptible to episodes of back pain. This is because the muscles in this region do need to be exercised to maintain a healthy condition.  Though traditional western medicine has an array of options for back pain sufferers, the unwanted and unknown side-effects are often enough to induce people to seek alternative treatments.  Acupuncture is especially popular for the treatment of a range of back and neck ailments, and offers tangible benefits for many sufferers.
Irrespective of the medical condition that you present with, I regularly start treatment on the person's back. As any chiropractor knows "structure determines function". Just as a mechanic would change the oil and air filter and replace all the spark plugs before fine-tuning the vehicle, likewise, all structural tension must be worked on before I try to assist anything else. This preliminary procedure allows the Govening Vessel (GV) to do its job more effectively.
What is Acupuncture?
Acupuncture has its origins in traditional Chinese and Eastern medicine, and is still closely associated with that tradition.  Central to the discipline is the concept of energy balance, which the procedure aims to stimulate and regulate.  A Western viewpoint associates this as stimulation of the nerves, muscles and connective tissue of the body. This would appear to boost the immune system and lead to increased blood flow.  A patient is first evaluated using a variety of methods, including analysis of the pulse, tongue, body as well as a record of the patient's general health. The acupuncturist will then decide where to place the needles, which are very thin and cause minimal discomfort on insertion.  These can be placed on the location of the injury – termed local treatment, or on other parts of the body – termed distal treatment.  The needles are then inserted into the skin, targeting the meridians or energy lines of the body.  The needles are then manipulated by hand or via electro-stimulation to alter the flow of energy through the affected area. This is intended to stimulate and correct the energy flow and alleviate the particular condition or ailment affecting the sufferer.
How Can Acupuncture Help Chronic Low Back Pain?
One of acupuncture's primary benefits is its ability to aid the body's healing mechanisms while limiting the amount of pain being experienced.  This has been demonstrated in countless studies, which have confirmed that back-pain sufferers who have had a course of acupuncture had less need for medication than those who had not undergone any form of treatment.
According to recent research (1), there is "strong evidence supporting the effectiveness of acupuncture" for "Chronic low back pain".
If you are considering acupuncture as a therapy for your chronic low back pain, ensure that you consult a trained and qualified acupuncturist. For more information on acupuncture for chronic low back pain or to make an appointment call ANTRAC Acupuncture Clinic on (07) 4636 6100.
RESOURCE: http://www.naturaltherapypages.com.au/article/Back_Pain_and_Acupuncture#ixzz2K0ugZb6J
REFERENCE: 
(1) McDonald J, Janz S. The Acupuncture Evidence Project: A Comparative Literature Review (Revised Edition). Brisbane: Australian Acupuncture and Chinese Medicine Association Ltd; 2017. http://www.acupuncture.org.au.
Accupuncture, Acupunture or Accupunture common misspelling
Note that "Acupuncture" is often misspelt as accupuncture, acupunture or accupunture, that is with either too many c's or not enough c's. I would love to be able to clear up this very common spelling mistake, and set the record straight.
Ac·u·punc·ture – pronounced ak-yoo-puhngk-cher; Origin: 1675–85; < Latin acū with a needle (ablative of acus  needle) or acu- (as combining form of acus ) + puncture.
GET INSTANT ACCESS to FREE WELLNESS NEWSLETTERS
I supply WELLNESS Newsletters to my patients and all other parties who are interested in optimizing their health and wellness potential.  ANTRAC WELLNESS Newsletters are jam-packed full of current powerful health-related information to help you attain optimal wellness and vitality and start living life to the full. Did I mention that the Newsletters are FREE?  To confirm my promise of supplying vital information on all health issues, CLICK on "Wellness Newsletters" Navigation Bar above to sample the rich contents of the Newsletters.
If YOU haven't already signed up and you would like to receive future ANTRAC WELLNESS Newsletters every 3 weeks hot off the press to your inbox, just click the Opt-In link below and supply your Email Address, First Name and Last Name. Subscription is absolutely FREE. How easy is that? I do NOT send out SPAM or supply your details to anyone else.