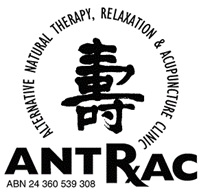 Toowoomba Acupuncturist Discusses 

Acupuncture in Toowoomba for Infants and Children
Practiced in China for more than 2,000 years, acupuncture has recently gained increased attention in western countries as an alternative natural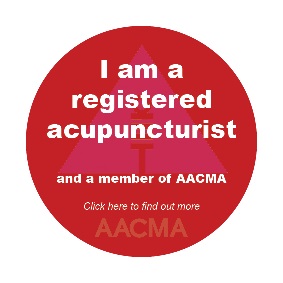 treatment approach for a variety of pediatric medical conditions. Despite its growing prevalence and anecdotal reports of success among pediatric populations, few empirically based studies have assessed the efficacy of acupuncture for infants, children and adolescents. This article presents a review of the current literature, including a systematic appraisal of the methodological value of each study and a discussion of potential benefits and adverse effects of acupuncture. Acupuncture holds great promise as a treatment modality for diverse pediatric conditions. My name is Louis Gordon and I am a CMBA-Certified acupuncturist. I have over 3 decades of experience, and have treated numerous children over those years. I practice acupuncture from ANTRAC Acupuncture Clinic in Middle Ridge, Toowoomba, 4350, Queensland, Australia. Just as fresh clean water bubbling up from a natural spring is vital to sustain life … my WELLNESS information will help YOU and your children to sustain a healthy vibrant life beaming with optimal wellness. Call for more information on (07) 4636 6100.
MISSION STATEMENT: "I aim to get my patients as WELL as possible, as quickly as possible, and then to keep them WELL".
Acupuncture in Toowoomba for Infants and Children
Acupuncture is a safe, alternative form of preventative medicine that works to strengthen the child and reduce symptoms of negative behavioral patterns and disease. Please read on for more information.
What is Acupuncture?
Acupuncture is ancient Chinese practice that employs the use of needles on the skin to restore the body from symptoms of illness, injury and disease.
Traditional Chinese Medicine (TCM) is founded on the principle that energy channels (meridians) run all over the body nourishing tissues with energy. When blocked, the energy is obstructed and prevented from nourishing the tissues, which may result in poor states of physical, emotional and mental health.
Acupuncture Techniques for Infants and Children
Despite acupuncture needles being quite thin and gentle on the skin's surface, not all practitioners will choose to use them in a pediatric acupuncture session. Instead, they may treat symptoms through the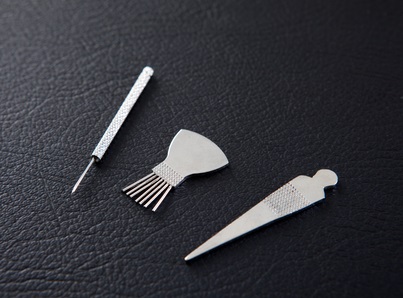 combined use of acupressure (applied with finger and hand pressure) and:
Blunt probes.
Rollers.
Brushes.
Cutaneous magnet therapy, with which energy movement is stimulated by a low frequency sent via magnets that tap lightly upon the skin.
These techniques are most regularly used on infants and children with the Japanese acupuncture technique, Shonishin. The practice is based upon the principle that young children are more susceptible to the healing affects of meridian and point stimulation, thus deeming it unnecessary for the child's skin to be pierced with needles.
Pediatric Conditions Treated Successfully by Acupuncture
Scientific research has shown acupuncture to be effective in treating pediatric conditions such as:
Colic
Earache
Cerebral palsy
Jaundice (in newborns)
Myopia
Bedwetting
Hyperactivity
Pain
Nausea/vomiting
Anxiety
Headaches
Weight-loss
Constipation
Allergy Rhinitis
Eczema
Epilepsy
Children may avoid disease altogether if introduced to acupuncture at an early age. In Asian countries, this is common practice and a good preventative measure that most children often enjoy.
What to Expect With and After a Treatment
After a detailed health history intake, the acupuncturist will observe and assess the child's overall energetic health. Specificities they may consider include the child's: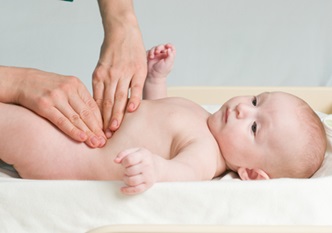 Eyes – brightness/dullness
Face – colouring
Tongue – via oriental tongue diagnosis
Nose – irritations/discharge/colouring
Ears – size/discharge
Veins in the fingers and wrist.
More often than not it will be encouraged that the mother receive treatment as well, as Chinese Medicine believes that the parents are primarily responsible for passing on energy to the child in the earlier years of their life.
If you are interested in learning more about how acupuncture may benefit your child or infant, please contact ANTRAC Acupuncture Clinic on (07) 4636 6100.
REFERENCE: http://www.naturaltherapypages.com.au/article/Acupuncture_for_Infants_and_Children#ixzz2K0u2r3rg
Accupuncture, Acupunture or Accupunture common misspelling
Note that "Acupuncture" is often misspelt as accupuncture, acupunture or accupunture, that is with either too many c's or not enough c's. I would love to be able to clear up this very common spelling mistake, and set the record straight.
Ac·u·punc·ture – pronounced ak-yoo-puhngk-cher; Origin: 1675–85; < Latin acū with a needle (ablative of acus  needle) or acu- (as combining form of acus ) + puncture.
GET INSTANT ACCESS to FREE WELLNESS NEWSLETTERS
I supply WELLNESS Newsletters to my patients and all other parties who are interested in optimizing their health and wellness potential.  ANTRAC WELLNESS Newsletters are jam-packed full of current powerful health-related information to help you attain optimal wellness and vitality and start living life to the full. Did I mention that the Newsletters are FREE?  To confirm my promise of supplying vital information on all health issues, CLICK on "Wellness Newsletters" Navigation Bar above to sample the rich contents of the Newsletters.
If YOU haven't already signed up and you would like to receive future ANTRAC WELLNESS Newsletters every 3 weeks hot off the press to your inbox, just click the Opt-In link below and supply your Email Address, First Name and Last Name. Subscription is absolutely FREE. How easy is that? I do NOT send out SPAM or supply your details to anyone else.