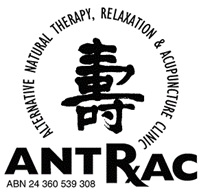 Toowoomba Acupuncturist Discusses 

Acupuncture for the Symptomatic Relief of Menopausal Hot Flushes
My name is Louis Gordon and I am an acupuncturist. I practice acupuncture from ANTRAC Acupuncture Clinic in Middle Ridge, Toowoomba, 4350, Queensland, Australia. Just as fresh clean water bubbling up from a natural well is vital to sustain life … my WELLNESS information will help YOU to sustain a healthy vibrant life beaming with optimal wellness. Call for more information on (07) 4636 6100.
MISSION STATEMENT: "I aim to get my patients as WELL as possible, as quickly as possible, and then to keep them WELL".
Toowoomba Acupuncturist Advises Acupuncture May Reduce Menopausal Hot Flushes
A recent study published in Acupuncture in Medicine suggests that traditional Chinese acupuncture seems to lessen the severity of hot flushes and other symptoms of menopause. While the study was small and the conclusions offered by the authors were tentative, the results they came to were encouraging, especially for women who want relief from menopausal symptoms but do not wish to resort to hormone replacement therapy (HRT).
53 women, all of whom had not menstruated for a year and were thus classified as post-menopausal, were divided into two groups. 27 of the middle-aged women were given acupuncture treatments two times per week for ten weeks. In keeping with traditional Chinese acupuncture practices, the needles were simply left in place for 20 minutes without further manual or electrical stimulation. The other 26 women were given sham acupuncture treatments.
Before the study began and again after the first and last treatments, the women's hormone levels were measured. Oestrogen levels, follicular stimulating hormones (FSH) and luteinising hormones (LH) were all included in the measurements. In addition, their somatic, urogenital and psychological symptoms were measured using a standard Menopausal Rating Scale (MRS).
What the Study Found
At the conclusion of the study, researchers found the most significant reductions in MRS scores were somatic and psychological. Somatic symptoms include hot flushes, while psychological symptoms include mood swings. Of the two, the most dramatic reduction was in the severity of hot flushes. No significant urogenital changes (urinary tract infection and vaginal dryness) were noted. Also noteworthy was the fact that the effects of the acupuncture treatments appeared to be cumulative, with the strongest results being observed between the first and last acupuncture sessions.
The biological tests showed that oestrogen levels rose and LH levels fell in the women who were given the genuine traditional Chinese acupuncture treatments. Two indicators of the onset of menopause are a fall in oestrogen levels and a rise in LH and FSH levels. However, the researchers felt that hormonal fluctuations in themselves were not likely to have been responsible for the reductions in the severity or their symptoms. They suggested that perhaps a boost in the production of endorphins was responsible for the reduction in the severity of the hot flushes, acting as a stabiliser of the body's natural temperature controls.
Didem Sunay, M.D., of Turkey's Ankara Training and Research Hospital and his colleagues, while cautious about the small size of their study and the absence of other data, were nonetheless optimistic about their results. They concluded that the data they did collect indicates that "acupuncture can be considered as an alternative therapy in the treatment of menopausal symptoms particularly in hot flushes, in women who have contraindications for hormone replacement therapy."
Other Studies of Traditional Chinese Acupuncture
This study was not the first to examine the potential use of acupuncture in reducing hot flushes. In a 2009 study of breast cancer patients and survivors reported in Science Daily, researcher Eleanor Walker, M.D. of America's Henry Ford Hospital stated that acupuncture "offers patients a safe, effective and durable treatment option for hot flashes" and went so far as to say that "acupuncture actually has benefits, as opposed to more side effects" as compared to drug therapy.
Why traditional Chinese acupuncture works is still a mystery to Western medicine, but studies such as these strongly suggest that it does have its place in the healing arts. Perhaps further study will reveal more about how acupuncture works and help health practitioners pinpoint those areas of treatment it can most effectively be employed in.
This article was submitted on Mar 18, 2011 by Rob Schneider.
REFERENCE: http://www.naturaltherapypages.com.au/article/acupuncture_may_reduce_menopausal_hot_flushes#ixzz2JzNT26DA
According to more recent (2017) research (1), there is "moderate evidence supporting the effectiveness of acupuncture" for "Menopausal hot flushes".
REFERENCE:
(1) McDonald J, Janz S. The Acupuncture Evidence Project: A Comparative Literature Review (Revised Edition). Brisbane: Australian Acupuncture and Chinese Medicine Association Ltd; 2017. http://www.acupuncture.org.au.
Accupuncture, Acupunture or Accupunture common misspelling
Note that "Acupuncture" is often misspelt as accupuncture, acupunture or accupunture, that is with either too many c's or not enough c's. I would love to be able to clear up this very common spelling mistake, and set the record straight.
Ac·u·punc·ture – pronounced ak-yoo-puhngk-cher; Origin: 1675–85; < Latin acū with a needle (ablative of acus  needle) or acu- (as combining form of acus ) + puncture.
GET INSTANT ACCESS to FREE WELLNESS NEWSLETTERS
I supply WELLNESS Newsletters to my patients and all other parties who are interested in optimizing their health and wellness potential.  ANTRAC WELLNESS Newsletters are jam-packed full of current powerful health-related information to help you attain optimal wellness and vitality and start living life to the full. Did I mention that the Newsletters are FREE?  To confirm my promise of supplying vital information on all health issues, CLICK on "Wellness Newsletters" Navigation Bar above to sample the rich contents of the Newsletters.
If YOU haven't already signed up and you would like to receive future ANTRAC WELLNESS Newsletters every 3 weeks hot off the press to your inbox, just click the Opt-In link below and supply your Email Address, First Name and Last Name. Subscription is absolutely FREE. How easy is that? I do NOT send out SPAM or supply your details to anyone else.