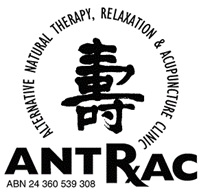 Toowoomba Acupuncturist Advises 

Acupuncture May be Beneficial for Shoulder Pain
My name is Louis Gordon and I am an acupuncturist. I practice acupuncture from ANTRAC Acupuncture Clinic in Middle Ridge, Toowoomba, 4350, Queensland, Australia. Just as fresh clean water bubbling up from a natural well is vital to sustain life … my WELLNESS information will help YOU to sustain a healthy vibrant life beaming with optimal wellness. Call for more information on (07) 4636 6100.
MISSION STATEMENT: "I aim to get my patients as WELL as possible, as quickly as possible, and then to keep them WELL".
Acupuncture May be Beneficial for Shoulder Pain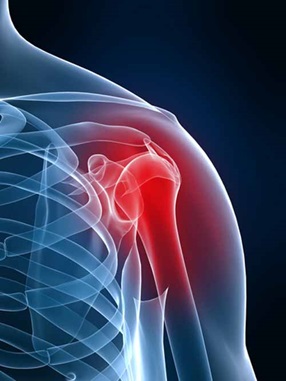 I use the StimPlus ProTM Auricular Therapy device in my Cinic to treat all medical conditions including shoulder problems. To find out more about StimPlus ProTM or to make an appointment CALL NOW on 4636 6100.
Study Finds Acupuncture May Reduce Shoulder Pain
If you have chronic shoulder pain, a new study has suggested that acupuncture may help more than traditional orthopaedic treatment.
Study Compares Acupuncture With Conventional Orthopaedic Treatment
German researchers conducted a randomised acupuncture trial for chronic shoulder pain.
Three Groups Were Compared
In the trial, 424 outpatients were monitored in 31 orthopaedic clinics. Each patient had suffered shoulder pain for at least six weeks and received 15 acupuncture treatments over a period of six weeks.
The orthopaedists (who were trained in acupuncture) compared three groups:
Group 1 – received textbook acupuncture (verum acupuncture).
Group 2 – received non-relevant needle puncture (sham acupuncture).
Group 3 – received conventional orthopedic treatments.
None of the acupuncture patients knew if they were receiving verum acupuncture or sham acupuncture.
Acupuncture Treatment Reduced Pain and Produced Greater Range of Motion (ROM)
Researchers at Ruhr-University Bochum (Orthopedic Surgery and Research) assessed the immediate results after six weeks of treatment and again three months after treatment. They assessed improvement in pain and greater range of motion including abduction and arm-above-head test.
Immediate Results Were Promising for Acupuncture
When assessed immediately after six-weeks of treatment researchers reported:
68 percent recovery rate for verum acupuncture group
40 percent recovery rate for sham acupuncture group
28 percent recovery rate for orthopaedic group
The Follow Up at 3 Months
After three months of monitoring the participants, the researchers found:
65 percent recovery rate for verum acupuncture group
24 percent recovery rate for sham acupuncture group
37 percent recovery rate for orthopaedic group
Conclusion Supports Acupuncture Treatment is Beneficial for Shoulder Pain
Researchers concluded that acupuncture can "significantly improve pain and range of motion" and is an effective alternative to conventional orthopaedic treatment for chronic shoulder pain.
The original article was published on Jun 24, 2011 by Maryanne Holm.
REFERENCE: http://www.naturaltherapypages.com.au/article/study_finds_acupuncture_may_stop_shoulder_pain#ixzz2JzNEXZ6w
Further Recent Research Supports the Effectiveness of Acupuncture Treatment for Shoulder Pain
According to recent (2017) research (1), there is "moderate evidence supporting the effectiveness of acupuncture" for "Shoulder impingement syndrome (early stage) (with exercise)" and also for "Shoulder pain".
REFERENCE:
(1) McDonald J, Janz S. The Acupuncture Evidence Project: A Comparative Literature Review (Revised Edition). Brisbane: Australian Acupuncture and Chinese Medicine Association Ltd; 2017. http://www.acupuncture.org.au.
Accupuncture, Acupunture or Accupunture common misspelling
Note that "Acupuncture" is often misspelt as accupuncture, acupunture or accupunture, that is with either too many c's or not enough c's. I would love to be able to clear up this very common spelling mistake, and set the record straight.
Ac·u·punc·ture – pronounced ak-yoo-puhngk-cher; Origin: 1675–85; < Latin acū with a needle (ablative of acus  needle) or acu- (as combining form of acus ) + puncture.
GET INSTANT ACCESS to FREE WELLNESS NEWSLETTERS
I supply WELLNESS Newsletters to my patients and all other parties who are interested in optimizing their health and wellness potential.  ANTRAC WELLNESS Newsletters are jam-packed full of current powerful health-related information to help you attain optimal wellness and vitality and start living life to the full. Did I mention that the Newsletters are FREE?  To confirm my promise of supplying vital information on all health issues, CLICK on "Wellness Newsletters" Navigation Bar above to sample the rich contents of the Newsletters.
If YOU haven't already signed up and you would like to receive future ANTRAC WELLNESS Newsletters every 3 weeks hot off the press to your inbox, just click the Opt-In link below and supply your Email Address, First Name and Last Name. Subscription is absolutely FREE. How easy is that? I do NOT send out SPAM or supply your details to anyone else.