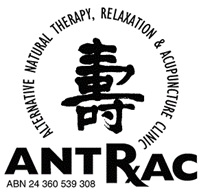 Toowoomba Acupuncturist Discusses how Acupuncture is Beneficial for the Pain associated with Whiplash
My name is Louis Gordon and I am an acupuncturist. I practice acupuncture from ANTRAC Acupuncture Clinic in Middle Ridge, Toowoomba, 4350, Queensland, Australia. Just as fresh clean water bubbling up from a natural well is vital to sustain life … my WELLNESS information will help YOU to sustain a healthy vibrant life beaming with optimal wellness. Call for more information on (07) 4636 6100.
MISSION STATEMENT: "I aim to get my patients as WELL as possible, as quickly as possible, and then to keep them WELL".
Toowoomba Acupuncturist shows Acupuncture Proven to be Beneficial for the Pain of Whiplash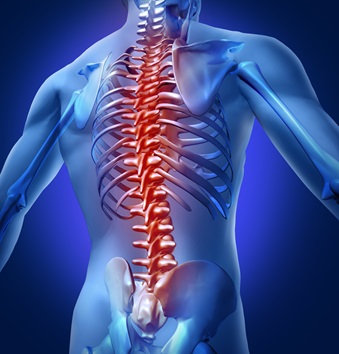 A new pilot study concludes that acupuncture reduces pain associated with whiplash. In this randomized controlled study, one group received acupuncture treatments at a rate of three times per week for 2 weeks and the control group was placed on a waiting list. Whiplash associated musculoskeletal disorders commonly occur due to automotive accidents and sporting incidents. Trauma to the neck leads to inflammation of the soft tissue, subluxation and displacement of cervical vertebrae and nerve root irritation. In many cases, the curvature of the spine straightens or malforms into a reverse curve formation due to the acute injury.
This study concluded that, "Acupuncture treatment was associated with a significant alleviation of pain."
REFERENCE: http://www.healthcmi.com/index.php/acupuncturist-news-online/485-acupunctureceuswhiplash
Accupuncture, Acupunture or Accupunture common misspelling
Note that "Acupuncture" is often misspelt as accupuncture, acupunture or accupunture, that is with either too many c's or not enough c's. I would love to be able to clear up this very common spelling mistake, and set the record straight.
Ac·u·punc·ture – pronounced ak-yoo-puhngk-cher; Origin: 1675–85; < Latin acū with a needle (ablative of acus  needle) or acu- (as combining form of acus ) + puncture.
GET INSTANT ACCESS to FREE WELLNESS NEWSLETTERS
I supply WELLNESS Newsletters to my patients and all other parties who are interested in optimizing their health and wellness potential.  ANTRAC WELLNESS Newsletters are jam-packed full of current powerful health-related information to help you attain optimal wellness and vitality and start living life to the full. Did I mention that the Newsletters are FREE?  To confirm my promise of supplying vital information on all health issues, CLICK on "Wellness Newsletters" Navigation Bar above to sample the rich contents of the Newsletters.
If YOU haven't already signed up and you would like to receive future ANTRAC WELLNESS Newsletters every 3 weeks hot off the press to your inbox, just click the Opt-In link below and supply your Email Address, First Name and Last Name. Subscription is absolutely FREE. How easy is that? I do NOT send out SPAM or supply your details to anyone else.