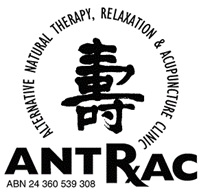 Toowoomba Acupuncturist Confirms Chinese Acupuncture Works for Many Conditions
My name is Louis Gordon and I am an acupuncturist. I practice acupuncture from ANTRAC Acupuncture Clinic in Middle Ridge, Toowoomba, 4350, Queensland, Australia. Just as fresh clean water bubbling up from a natural well is vital to sustain life … my WELLNESS information will help YOU to sustain a healthy vibrant life beaming with optimal wellness. Call for more information on (07) 4636 6100.
MISSION STATEMENT: "I aim to get my patients as WELL as possible, as quickly as possible, and then to keep them WELL".
TOOWOOMBA ACUPUNCTURIST CONFIRMS CHINESE ACUPUNCTURE WORKS FOR MANY CONDITIONS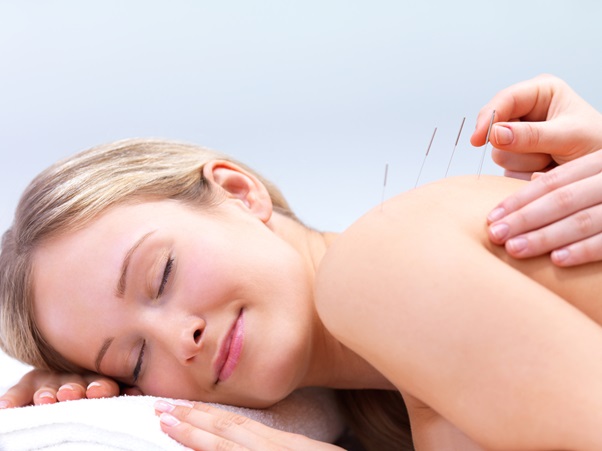 In recent years many articles about acupuncture treatment have been published everywhere, and even on TV there are often segments on how acupuncture and electro-acupuncture has been scientifically proven to work and how Chinese acupuncture treatment modifies biochemicals after the acupuncture treatment. Chinese acupuncture treatment is now being used as a medical mainstay by more and more people. Acupuncture treatment for back pain and weight loss and Chinese acupuncture treatment for insomnia are amongst the conditions that I treat most often. Acupuncture treatment is now often the first port of call when individuals have a medical complaint. I am often asked "How much does Chinese acupuncture treatment cost?" I respond "What is the true worth of your continued health and wellbeing?" After a history of several thousand years there is no doubt that traditional Chinese acupuncture points work for many conditions. But how often should you have Chinese acupuncture treatments? Please let me explain.
Everyone knows that it is essential to have your vehicle serviced and tuned up on a regular basis to prevent inconvenient breakdowns and problems when we least expect it or need it. Similarly, home owners know that regular maintenance around the house and yard is essential to prevent snakes and vermin coming into the house due to long shaggy grass. Home owners also realise that if gutters don't get cleaned out regularly tank water becomes toxic and the gutters rust and overflow to damage the paint on the eaves. Strangely, however thanks mostly to the flawed Western medical paradigm of "if it's not broken, don't fix it", and then "if it IS broken take these drugs", most people don't seek health care until they are unwell. The saying that "an ounce of prevention is worth a pound of cure" certainly is correct.  It actually does take about 16 times more effort, resources, time and cost to "cure" a medical condition that could have been easily prevented with the correct information and advice from an alternative practitioner dedicated to the prevention of disease, rather than treating the medical condition once it has become deeply entrenched in the body.
Can you believe it that Summer is here already.  Spring came and went so quickly.  This is a time of major change in climatic variables, and already many of my patients have had flare-ups of sinus problems, digestive upsets, eczema and other symptoms brought on or exacerbated by the change-of-season. An ancient Chinese medical reference book called the Nei Jing states "treat the body, before it gets sick". Prevention is the pivotal part of Traditional Chinese Medicine (TCM) ideology. The same book states that if yin and yang are balanced, vital energy is stronger and external evil (cold, wind, damp, viruses, bacteria etc.) won't attack the body. If our vital energy is strong and dynamic, it is not easy for us to get sick, and if we do fall sick we will generally recover much more quickly.
In TCM ideology the Lung is the first line of defense because the lung dominates the skin in which there are pores which open and close. Many perverse influences penetrate the body through these pores. As the Lungs are connected to the nose and throat, germs or pathogens coming in through the ears, nose, mouth and throat can easily access the lung. Research shows that acupuncture treatments can increase the body's T-cell count, as well as the number of cells that ingest and destroy bacteria, protozoa, and cell debris. One study determined that white blood cell counts and mobility increased by 168 percent within three hours after acupuncture treatment.
For medical conditions that are deeply entrenched, generally it initially takes about 7 weekly acupuncture treatments to get the meridians back into harmony. After that course of treatment, several fortnightly treatments are scheduled to confirm that the medical condition is not reverting. Subsequent treatments at 3 – 4 weeks then confirm that the medical condition is being suitably maintained. A large proportion of my patients realise that a monthly "tune up" prevents the problem from recurring. Other patients tend to put off the monthly maintenance "tune-ups" and often return for the "Change-of-Season Tune up" four times per year. These are more often quite healthy younger patients who still have sufficient vital Qi (energy). Unfortunately, as we age, treatments more often than quarterly are the norm. So if you live in the Toowoomba region in Queensland, and would like your Change-of-Season Tune-up now, give Linda a call on (07) 4636 6100 to book your acupuncture appointment.
PLEASE NOTE that the correct spelling is "acupuncture", but as many individuals search Google for accupuncture, acupunture and accupunture, I have used this incorrect spelling for their benefit.
GET INSTANT ACCESS to FREE WELLNESS NEWSLETTERS
I supply WELLNESS Newsletters to my patients and all other parties who are interested in optimizing their health and wellness potential.  ANTRAC WELLNESS Newsletters are jam-packed full of current powerful health-related information to help you attain optimal wellness and vitality and start living life to the full. Did I mention that the Newsletters are FREE?  To confirm my promise of supplying vital information on all health issues, CLICK on "Wellness Newsletters" Navigation Bar above to sample the rich contents of the Newsletters.
If YOU haven't already signed up and you would like to receive future ANTRAC WELLNESS Newsletters every 3 weeks hot off the press to your inbox, just click the Opt-In link below and supply your Email Address, First Name and Last Name. Subscription is absolutely FREE. How easy is that? I do NOT send out SPAM or supply your details to anyone else.