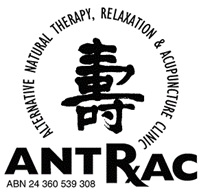 Toowoomba Acupuncturist Discusses 

Pediatric Acupuncture in Toowoomba for Babies and Children
Practiced in China for more than 2,000 years, acupuncture has recently gained increased attention in western countries as an alternative natural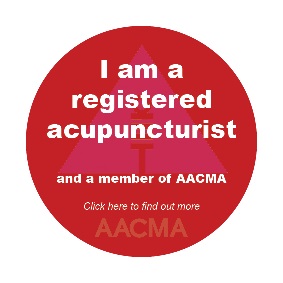 treatment approach for a variety of pediatric medical conditions. Despite its growing prevalence and anecdotal reports of success among pediatric populations, few empirically based studies have assessed the efficacy of acupuncture for infants, children and adolescents. This article presents a review of the current literature, including a systematic appraisal of the methodological value of each study and a discussion of potential benefits and adverse effects of acupuncture. Acupuncture holds great promise as a treatment modality for diverse pediatric conditions. My name is Louis Gordon and I am a CMBA-Certified acupuncturist. I have over 3 decades of experience, and have treated numerous children over those years. I practice acupuncture from ANTRAC Acupuncture Clinic in Middle Ridge, Toowoomba, 4350, Queensland, Australia. Just as fresh clean water bubbling up from a natural spring is vital to sustain life … my WELLNESS information will help YOU and your children to sustain a healthy vibrant life beaming with optimal wellness. Call for more information on (07) 4636 6100.
MISSION STATEMENT: "I aim to get my patients as WELL as possible, as quickly as possible, and then to keep them WELL".
Pediatric Acupuncture for Infants and Children in Toowoomba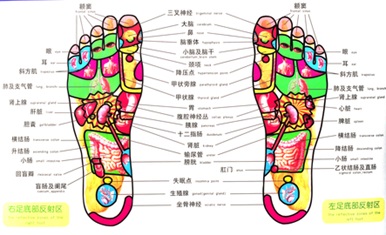 Over the past several decades, the use of complementary and alternative medicine (CAM) has increased in the general population. Between 1990 and 1997, the percentage of American patients using alternative therapies grew considerably, from ~34 to 42% (1). In 1999, more than 50% of physicians surveyed in the United States, Canada, Israel and England reported recommending CAM to their patients (1). Accordingly, many insurance providers, including managed care organizations, now offer reimbursement for CAM therapies (2,3).
Among pediatric populations, CAM interventions such as homeopathy, naturopathy, acupuncture, chiropractic, herbal supplements, vitamin and mineral supplementation, macrobiotics and dietary modifications are reportedly used by 2% to 20–30% of patients (4–6). Higher rates have been reported among children with specific medical conditions, such as pediatric cancer, rheumatoid arthritis and cystic fibrosis, where 30–70% of patients employ CAM therapies (7,8).
In response to its increasing popularity in both adult and pediatric populations, the National Institutes of Health has allocated a substantial amount of funding to the integration of CAM into mainstream medical practice through the creation of the National Center for Complementary and Alternative Medicine (NCCAM). During the 10-year period between 1992 and 2002, NCCAM funding increased by more than $100 million, from $2 million to $104.6 million (9). In 2006, NCCAM was allocated $122.7 million in order to fund CAM research (9).
Within the repertoire of CAM strategies, acupuncture has emerged as a popular method of managing symptoms associated with a variety of medical conditions (10–12). Acupuncture is among the CAM therapies most frequently recommended by internists and family physicians (10,13–15) and is currently practiced in over 140 hospitals in the United States (16).
Prior to the advent of modern medicine, acupuncture evolved as a primary health care modality for treatment of diverse conditions involving orthopedics, gastroenterology, obstetrics/gynecology and cardiology (17–21). Originating in China, acupuncture has been practiced as a form of bioenergetic healing (i.e. relating to the flow and transformation of energy in and between living organisms and between living organisms and their environment) for over 2000 years (22). Although there are several variations in its practice, acupuncture is based upon the notion of energy or 'Qi' (pronounced 'Chee'), which is distributed throughout the body via a complex network of channels, or 'meridians' (23). Specific acupoints, which serve as target points in order to restore altered or obstructed Qi, can be found at precise positions along each meridian and are accessed using a variety of methods, the most common of which is dry needles (23,24).
In response to the widespread use of acupuncture throughout history, recent research has sought to critically examine the efficacy of acupuncture as a treatment for diverse conditions. In adult populations, research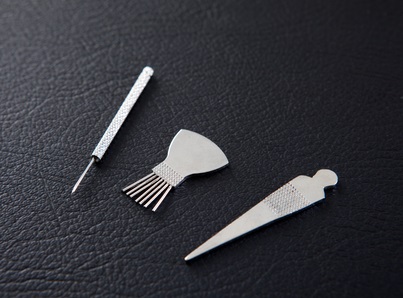 suggests beneficial effects for conditions including fibromyalgia (25,26), dyspnea (27), nausea and vomiting (28,29), tinnitus (30), stroke rehabilitation (31), angina (31), menopausal symptoms (31), dysmenorrhea (31), anxiety (32–34) and pain management (35). As the adult literature continues to determine the efficacy of acupuncture, the utilization and awareness of acupuncture in the treatment of pediatric conditions is also gaining increased attention. An examination of 43 pain clinics in North American children's hospitals revealed that approximately one-third offered acupuncture services (36). Most research, which has focused on prevalence rates and acceptability, suggests that a large number of children are being referred for acupuncture, that the notion of receiving this type of alternative treatment is generally acceptable to their parents and that they are happy with the experience overall (37). This appears to contradict the mainstream notion that children are afraid of needles and that parents may not want to subject them to additional stress and pain (37,38).
Despite the high prevalence of CAM usage in children, few empirically-based studies have examined the effectiveness of most CAM therapies in a pediatric population. A literature review of the web-based search engines PubMed, PsychInfo and Medline was conducted using the following search terminology: pediatric acupuncture, acupuncture and children, acupuncture and adolescents, pediatric CAM, CAM and children, and CAM and adolescents. All available studies addressing pediatric acupuncture were chosen for inclusion, with the exception of studies with poor methodological quality (e.g. poorly defined outcomes, sample size <10, etc.). This review will examine pediatric acupuncture across specific disease states, followed by a global assessment of design and methodological limitations commonly noted within this literature base. Contraindications associated with acupuncture and potential future directions will also be discussed.
Studies Assessing Acupuncture for Pediatric Populations
Discussion
Acupuncture has been investigated as a potential treatment for a diverse range of medical conditions and demonstrates relative promise in the management of pediatric pain (37,39), migraines (49), infant distress (50), enuresis (55–58), constipation (62), allergies (67), neurologic disability (68,69,73,76), laryngospasm (77) and post-operative vomiting (78,79,84). However, some inconsistent findings have been reported among pediatric populations (64,80,81,85), suggesting the need for additional, methodologically sound research in order to assert acupuncture as an empirically valid intervention for childhood conditions. More specifically, several methodological barriers and conventional fears have contributed to the relative dearth of empirically sound studies. The limited scientific literature investigating acupuncture may result from the patient-specific needling inherent in the practice of acupuncture, small sample sizes, a lack of control groups, the role of the placebo effect (98), as well as initial problems with funding, resources and institutional support. Nonetheless, children and their families continue to seek these services, even in the face of limited findings.
In Western Medicine, treatment regimens tend to be standardized, however, the tenets of Traditional Chinese Medicine suggest an individualized approach to patient care. Therefore, the practice of acupuncture is largely dictated by the specialization of the practitioner and the needs of the patient. Filshie and Cummings (98) note areas of variability, including acupoint selection, number of needles per session, needle diameter, depth of insertion and duration of needling. Therefore, the variability inherent to the implementation of acupuncture makes it difficult to examine through standard methodological approaches.
Likewise, most acupuncture literature is generated in adult populations in China under a more lenient methodological framework. Reports tend to be descriptive in nature with unclear outcome measures often reported as 'cured', 'greatly improved', or 'slightly improved' (98–100). In addition, most studies are retrospective, do not include control groups, employ undefined inclusion and exclusion criteria, and do not report statistical analyses. While this research may provide a qualitative review of acupuncture, it is difficult to rely on these reports as an unbiased endorsement of effectiveness. Future acupuncture research should be based on rigorous study methodology and comparison with a randomized control group, such as a wait list, standard care, alternative treatment, or sham acupuncture group.
Alternatively, investigators in pain management have discussed the utility of practical controlled trials (PCTs) versus randomized controlled trials (RCTs). PCTs are designed to answer specific questions faced by health care providers and decision makers, such as those regarding the costs, benefits, safety, or feasibility of a particular intervention (101). They are particularly well suited for the study of complex interventions, such as CAM therapies, as they assess traditional outcome measures as well as the environment in which a therapy is delivered and its influences on broad health outcomes, such as quality of life (102). While the RCT is often limited by strict inclusion/exclusion criteria, the PCT assesses a broad range of health outcomes across diverse populations and practice settings. An example of a PCT may be a natural comparison of yoga, acupuncture and pharmaceutical management for low back pain in participants from diverse backgrounds (103). This PCT study would examine pain outcomes as well as quality of life outcomes and outside healing influences.
In addition to understanding the methodological limitations associated with the pediatric acupuncture literature base, one must address concerns related to potential side effects, and the acceptability of this treatment among parents and children. Research has consistently shown that the occurrence of adverse events in the practice of acupuncture is rare (44). Although there have been case reports of acupuncture-associated fatal pneumothoraces (104), cardiac tamponade (105) and serious infections (106), the reported incidence of serious side effects from acupuncture therapy performed by a licensed acupuncturist ranges from 1 in 10 000 to 1 in 100 000 (15,107,108). In a review of first-hand accounts of acupuncture-related complications and adverse effects, Lao and colleagues (109) identified only 202 reported cases in 35 years of literature.
While serious consequences of acupuncture are rare, adverse effects can occur (110). Several studies report injuries to the central nervous system, including direct injury to the spinal cord and the spinal nerve roots, as well as indirect injury by needle fragments (111,112). A Swedish study observed bleeding in 1371 of 9277 (14.8%) acupuncture treatments, as well as transient symptoms, including faintness, sweating and fatigue (113). A large Australian survey demonstrated that local skin infections occurred after acupuncture in 128 of 3222 cases (114). Likewise, though the chances of serious infection are quite low, there are several case reports suggesting that hepatitis, HIV and sub acute bacterial endocarditis may develop after acupuncture treatment (115–117).
Improper handling of the acupuncture needles or reuse without proper sterilization can increase the risk of infections (108). Consequently, the NIH Consensus Developmental Panel on Acupuncture (96) calls for appropriate safeguards to be implemented for the protection of patients. Acupuncture needle use must also follow FDA regulations, including the use of sterile, single-use needles. In addition, access to licensed and certified acupuncture professionals should be ensured for all patients.
In contrast to conventional thought that children are afraid of needles, studies suggest that most children tolerate acupuncture therapies well and view acupuncture as a positive experience (37–39). However, as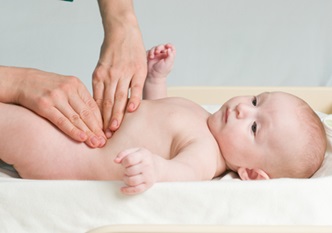 some children may still be wary of acupuncture treatment, many pediatric acupuncturists use gentle or non-invasive treatments such as low-level electrical stimulation, magnets, press balls, indirect moxabustion and warming skin salve to stimulate acupuncture points without penetrating the skin (1).
As the scientific literature investigating the role of acupuncture in pediatric populations continues to grow, health care professionals must be prepared to discuss complementary and alternative interventions with families. However, a significant amount of additional research is still needed in order to establish a sound empirical basis for the incorporation of acupuncture into standard care. Given the promising trends in the current research, the relative willingness of families to engage in acupuncture and the low risk of deleterious side effects, acupuncture may serve to harmonize Traditional Western Medicine and Traditional Chinese Medicine as a means of promoting preventive care and symptom management for children.
References
6. Simpson N, Pearce A, Finlay F, Lenton S. The use of complementary medicine in paediatric outpatient clinics. Ambul Child Health. 1998;3:351–6.
15. White A, Resch K, Ernst E. A survey of complementary practitioners' fees, practice and attitudes to working within the National Health Service. Complement Ther Med. 1997;5:210–4.
16. Boyd D. Presented at UCLA Center for Integrative Medicine. Los Angeles, CA: 2003. Jan 14, Traditional Chinese medicine and cancer: an integrative approach.
17. Sionneau P, Gang L. The Treatment of Disease in TCM Vol. 5 – Chest and Abdomen. Boulder, CO: Blue Poppy Press; 1999.
18. Maciocia G. Obstetrics & Gynecology in Chinese Medicine. New York, NY: Churchill Livingstone; 1998.
19. O'Connor J, Bensky D. Acupuncture, a comprehensive text. Seattle, WA: Eastland Press; 1981.
20. Matsumoto K, Euler D. Kiiko Matsumoto's Clinical Strategies: In the Spirit of Master Nagano. Vol. 1. Natick, MA: Kiiko Matsumoto International; 2002.
21. Yang SZ, Li JY. Li Dong Yuan's Treatise on the Spleen and Stomach. Boulder, CO: Blue Poppy Press; 1993.
24. Sims J, Sung J, Liao M, Lee K. The mechanisms of acupuncture analgesia: a review. Complement Ther Med. 1997;5:102–11.
28. Ezzo J, Lao L, Berman BM. Assessing clinical efficacy of acupuncture: what has been learned from systematic reviews of acupuncture? In: Stux G, Hammerschlag R, editors. Clinical Acupuncture: Scientific Basis. New York, NY: Springer; 2001. pp. 113–30.
31. Birch S. An overview of acupuncture in the treatment of stroke, addiction and other health problems. In: Stux G, Hammerschlag R, editors. Clinical Acupuncture: Scientific Basis. New York, NY: Springer; 2001. pp. 131–49.
36. Lin Y, Lee A, Kemper K. Pediatric Academic Society Meeting Abstract. 1999. May, Acupuncture services provided by pediatric pain treatment services in North America.
41. Kovacs M. Children's Depression Inventory Manual. North Tonawanda, NY: Multi-Health Systems; 1992.
42. Spielberger CS, Gorsuch RL, Lushene RE. Manual for the State Trait Anxiety Inventory. Palo Alto, CA: Consulting Psychologists Press; 1973.
43. Lin Y, Bioteau AB, Lee AC. Acupuncture for the management of pediatric pain: a pilot study. Acupunct Med. 2003;14:45–6.
44. Lin Y, Ly H, Bioteau AB. Acupuncture in the management of chronic fatigue syndrome in adolescents: a pilot study. Acupunct Med. 2004;16:21–3.
45. Jodorkovsky R. Hand acupuncture experience in pediatric patients. Acupunct Med. 1999;11:25–8.
46. Melchart D, Linde K, Fischer P, Berman B, White A, Vickers A, et al. Acupuncture for idiopathic headache. Cochrane Database Syst Rev. 2001;1:765–79.
49. Schwartz L, Bauchner H, Blocleer R, Jorgensen K, Pearson C, O'Donnella R, et al. Salivary cortisol as an indicator of stress in premature infants: the effect of electrical stimulation of acupuncture meridians in blunting this response. Acupunct Med. 1999;10:27–30.
51. Ionescu-Tirgoviste C, Visinescu R, Ionescu C, Tomescu M. The treatment of enuresis by acupuncture. Am J Acupunct. 1983;11:119–24.
59. Jodorkovsky R. Treatment of primary nocturnal enuresis with hand therapy: a randomized double-blind, placebo-controlled trial. Acupunc Med. 2003;14:28–31.
64. Xiong X, Zhang G, Huang W, Sun J. Clinical observation of acupuncture and Chinese medicine for treatment of epilepsy in children. J Tradit Chin Med. 2003;10:62–3.
70. To R, Wong V, Hui Y. Pilot study of oro-motor habilitation program for children with drooling problem: a pilot observation. HK J Paediatr. 1999;4:96–100.
74. Russell DJ, Rosenbaum PL, Gowland C, Hardy S, Lane M, Plews N, et al. The Gross Motor Function Measure Manual. 2nd. Hamilton, ON: McMaster University; 1993.
75. Haley SM, Coster WJ, Ludlow LH, Haltiwanger JT, Andrellos PJ. Pediatric Evaluation of Disability Inventory (PEDI), Version 1, Development, Standardization, and Administration Manual. Boston, MA: New England Medical Center; 1992.
86. Dundee JW, Milligan KR, McKay AC. Influence of intraoperative acupuncture and droperidol on postoperative emesis. Br J Anaesth. 1988;61:117P–8P.
98. Filshie J, Cummings TM. Western medical acupuncture. In: Ernst E, White A, editors. Acupuncture: A Scientific Appraisal. Oxford: Butterworth Heinemann; 1999. pp. 31–59.
102. Rakel D. Practical controlled trials: researching the therapeutic ritual and all its parts. Aust Prosthodont Soc Bull. 2006;16
103. Caspi O. Evidenced-based medicine and clinical decision making. In: Rakel DP, editor. Integrated Medicine. Philadelphia, PA: Elsevier Medical Publisher;; 2007.
115. Rampes H, James R. Complications of acupuncture. Acupunct Med. 1995;13:26–33.
Accupuncture, Acupunture or Accupunture common misspelling
Note that "Acupuncture" is often misspelt as accupuncture, acupunture or accupunture, that is with either too many c's or not enough c's. I would love to be able to clear up this very common spelling mistake, and set the record straight.
Ac·u·punc·ture – pronounced ak-yoo-puhngk-cher; Origin: 1675–85; < Latin acū with a needle (ablative of acus  needle) or acu- (as combining form of acus ) + puncture.
GET INSTANT ACCESS to FREE WELLNESS NEWSLETTERS
I supply WELLNESS Newsletters to my patients and all other parties who are interested in optimizing their health and wellness potential.  ANTRAC WELLNESS Newsletters are jam-packed full of current powerful health-related information to help you attain optimal wellness and vitality and start living life to the full. Did I mention that the Newsletters are FREE?  To confirm my promise of supplying vital information on all health issues, CLICK on "Wellness Newsletters" Navigation Bar above to sample the rich contents of the Newsletters.
If YOU haven't already signed up and you would like to receive future ANTRAC WELLNESS Newsletters every 3 weeks hot off the press to your inbox, just click the Opt-In link below and supply your Email Address, First Name and Last Name. Subscription is absolutely FREE. How easy is that? I do NOT send out SPAM or supply your details to anyone else.