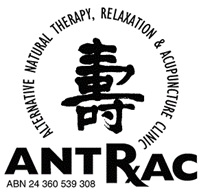 Toowoomba Acupuncturist Discusses 

Catarrh
My name is Louis Gordon and I am an acupuncturist. I practice acupuncture from ANTRAC Acupuncture Clinic in Middle Ridge, Toowoomba, 4350, Queensland, Australia. Just as fresh clean water bubbling up from a natural well is vital to sustain life … my WELLNESS information will help YOU to sustain a healthy vibrant life beaming with optimal wellness. Call for more information on (07) 4636 6100.
MISSION STATEMENT: "I aim to get my patients as WELL as possible, as quickly as possible, and then to keep them WELL".
Acupuncture May Help the Symptoms of Catarrh in Toowoomba
Acupuncture is one of a range of natural therapies that are increasingly being used for the treatment of illness and disease, including the symptoms of catarrh.  Patients are increasingly looking for a non-medical natural alternatives that do not involve the side-effects of medications or invasive surgery that conventional medicine typically involves.
What is Catarrh?
Catarrh is the term used to describe the production and secretion of excess mucus in the airways of the body – most commonly in the nose, ears and chest.  The formation of catarrh is a sign that the body is fighting infection, and it is designed to maintain the moisture levels of your internal membranes, while flushing out the source of infection.  Typical symptoms include a stuffy, runny nose, chest pain, headache, coughing and fatigue.
What is Acupuncture?
Acupuncture is an element of Traditional Chinese Medicine (TCM), the ancient healing tradition of that country.  It involves the insertion of specially designed fine needles into specific points in the skin – points which correspond to the TCM energy meridians which run through your body.  These meridians carry our life force or Qi.  When there is an imbalance in the patient's life force, disease and illness will result. Acupuncture is designed to restore and boost this balance, and more importantly correct the underlying root cause of the disease rather than just the bury the symptoms.
Many people who have never experienced acupuncture are understandably worried about the needles.  These are very fine, with most people only feeling the slightest intrusion when they are inserted.  Each needle is individually packaged and they are strictly single-use, after which they are safely discarded.
Acupuncture for Treating the Symptoms Associated with Excessive Catarrh
An acupuncturist will typically make a diagnosis after assessing your general health and symptoms, which may include a physical examination of your tongue and your pulse. Once the diagnosis has been determined a specific course of treatment for your catarrh will be made. Acupuncture needles can be left in from as little as a few seconds to 45 minutes, and will depend on what treatment option the acupuncturist has decided on. Acupuncture is aimed at improving the overall health of an individual – and in the case of catarrh will attempt to relieve the symptoms associated with this condition.
According to recent research (1), there is "strong evidence supporting the effectiveness of acupuncture" for conditions that are conducive to catarrh, including "Allergic rhinitis (perennial & seasonal)" and Headache (tension-type and chronic). Acupuncture has proved very successful in treating headaches, one of the most common symptoms associated with a head cold and catarrh.
For more information on acupuncture for the treatment of the symptoms of catarrh or to make an appointment call ANTRAC Acupuncture Clinic on (07) 4636 6100.
RESOURCE: http://www.naturaltherapypages.com.au/article/Acupuncture_for_Catarrh#ixzz2K0wWXvd7
REFERENCE:
(1) McDonald J, Janz S. The Acupuncture Evidence Project: A Comparative Literature Review (Revised Edition). Brisbane: Australian Acupuncture and Chinese Medicine Association Ltd; 2017. http://www.acupuncture.org.au.
Accupuncture, Acupunture or Accupunture common misspelling
Note that "Acupuncture" is often misspelt as accupuncture, acupunture or accupunture, that is with either too many c's or not enough c's. I would love to be able to clear up this very common spelling mistake, and set the record straight.
Ac·u·punc·ture – pronounced ak-yoo-puhngk-cher; Origin: 1675–85; < Latin acū with a needle (ablative of acus  needle) or acu- (as combining form of acus ) + puncture.
GET INSTANT ACCESS to FREE WELLNESS NEWSLETTERS
I supply WELLNESS Newsletters to my patients and all other parties who are interested in optimizing their health and wellness potential.  ANTRAC WELLNESS Newsletters are jam-packed full of current powerful health-related information to help you attain optimal wellness and vitality and start living life to the full. Did I mention that the Newsletters are FREE?  To confirm my promise of supplying vital information on all health issues, CLICK on "Wellness Newsletters" Navigation Bar above to sample the rich contents of the Newsletters.
If YOU haven't already signed up and you would like to receive future ANTRAC WELLNESS Newsletters every 3 weeks hot off the press to your inbox, just click the Opt-In link below and supply your Email Address, First Name and Last Name. Subscription is absolutely FREE. How easy is that? I do NOT send out SPAM or supply your details to anyone else.