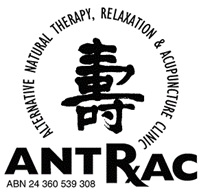 CMBA-Qualified Toowoomba Acupuncturist Discusses Dry Needling, Dry Needling Courses and Acupuncture in Toowoomba, Queensland (QLD) Australia.
Do YOU want to know the truth about "Dry Needling", dry needling courses, dryneedling, dry needling side effects and dry needling physical therapy in Queensland, Australia? Dry needling courses are popping up everywhere in Australia, Queensland, NSW, WA etc. After a few days practice, these dry needling courses allow complete novices to become dry needling physical therapy practitioners. But what about dry needling side effects that are potentially fatal? Have you wondered about dry needling vs acupuncture?
I have been a qualified Acupuncturist in Queensland, Australia for over 3 decades, and generally give my patients a good outcome for their medical condition. I inspire confidence and trust from my patients because I am highly qualified in Acupuncture. But would they feel the same if I attended a short workshop outside of my speciality, in medicine for example, for a few hundred hours and then appeared in the Clinic with a stethoscope pretending I was amply qualified as a Doctor? Would YOU trust me? I would certainly hope not! 
Or what if I attended a workshop for 1 whole day on Physiotherapy or Chiropractic. How much would you trust me to do no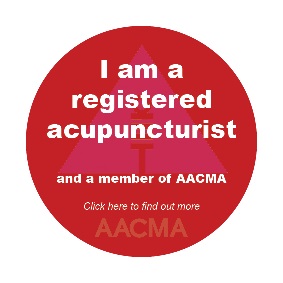 harm if at your next visit I offered you Physiotherapy advice and ultrasound with my new machine, or a Chiropractic manipulation on your subluxations in your neck that could potentially paralyse you. Remember, it is all fresh in my mind after the gruelling 1 day I spent learning about a topic that was previously very foreign to me. Remember I now am amply qualified. It says so on the Diploma that cost me $700. Would YOU trust me? I would certainly hope not! 
Yet ironically, this is exactly the situation that occurs in reverse all around Australia, from Queensland to Western Australia, from the Northern Territory to South Australia. Mind you, these "wanna be" acupuncturists are not breaking any Australian laws. It seems strange that to become a qualified Acupuncturist in Australia requires detailed study at universities for 4 years or longer. Then we are able to legally and conscientiously use dry needling, (also known as trigger point acupuncture or, more traditionally, as ashi acupuncture), as one of many acupuncture techniques. So long as these "wanna be" acupuncturists don't say they ARE an Acupuncturist while they are using acupuncture needles, and performing acupuncture treatments, they can legally get away with such wanton disregard for the health and welfare of their patients. Note please that at least eighty-six (86) people have been accidentally killed by badly trained acupuncturists. See the detailed article below. The Good News is that Safe Dry Needling can be obtained by a highly qualified and CMBA-Certified acupuncture practitioner practicing from ANTRAC Acupuncture Clinic in Toowoomba, Queensland, Australia.
My Chinese Medicine Board of Australia (CMBA) Certificate of Registration Number is CMR0001717120.
Senior Queensland Acupuncturist Discusses the Dangers of Having "Dry Needling" Acupuncture Performed by Under-Qualified Dry Needling Practitioners in Queensland, NSW, Victoria, ACT, South Australia, Western Australia, Northern Territory and Tasmania.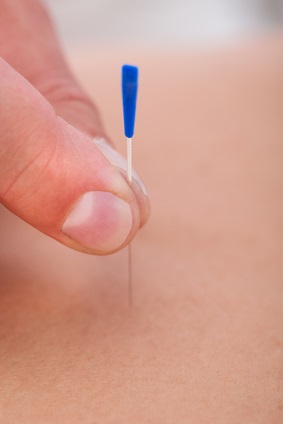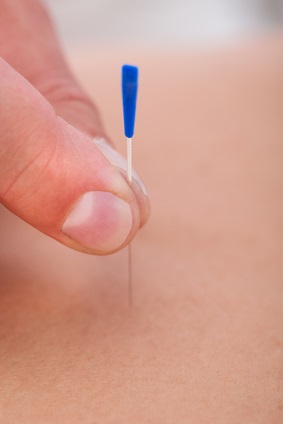 The photograph on the LEFT shows an acupuncture needle being used during an acupuncture treatment.
The photograph on the RIGHT shows the same type of needle being used for a "Dry Needling" treatment.
Can YOU spot the difference?
…. Actually there is NONE! That is because "Dry Needling" is acupuncture by another name. If you call it acupuncture, you have to train for 4-5 years at a recognised University. But if you call it "Dry Needling", you can be "qualified" in 1 day.
Do you think that is fair?
More IMPORTANTLY, do you think that is SAFE?
If YOU are having an ACUPUNCTURE TREATMENT by ANY practitioner using an acupuncture needle or as they call it a "Dry Needle", for YOUR personal safety ask them how long they studied before they were "qualified" to stick very sharp long needles several inches into YOUR body!
Dry Needling
Patient information sheet
Acupuncture is a traditional Chinese medicine practice dating back thousands of years. It involves the insertion of thin solid needles into specific points on the body to improve health and treat illness and is suitable for almost every health condition, either on its own or in conjunction with usual care. Acupuncture offers a unique approach to health and well-being with the ability to treat a wide range of conditions, from musculoskeletal and gastrointestinal issues to mental health, reproductive and gynaecological issues. Depression, headaches, morning sickness and sciatica are just some of the many conditions that are effectively treated by acupuncture.
WHAT IS 'DRY NEEDLING'?
The practice of 'dry needling' involves inserting an acupuncture needle into a trigger point and is typically used to treat the pain associated with injuries. A trigger point is a tender spot in a tight band of muscle which causes pain when pressed or squeezed. A dry needling training program often runs for just two or three days – which is just enough time for people to gain a rudimentary understanding of how to 'needle the point that hurts' and perhaps deliver short-term symptom relief.
Is acupuncture the same thing as 'dry needling'?
The increasing prevalence of the term 'dry needling' has created some confusion. Acupuncture practice incorporates many different needling techniques and a variety of these may be required to gain the best results. Dry needling, also known as trigger point acupuncture or, more traditionally, as ashi acupuncture, refers to just one of these techniques. A registered acupuncturist is qualified in many techniques, including trigger point acupuncture, and will adopt the best approach depending on the patient's individual needs. The best approach does not rely on trigger points alone and sometimes trigger points are not necessary at all. If you're only having 'dry needling', you are missing out on most of what a registered acupuncturist has to offer.
So do acupuncturists offer something more?
Absolutely. There is much more to acupuncture than the insertion of needles into tender points. Often the tender point will return if the underlying cause is not identified and addressed. Quality acupuncture practice involves comprehensive patient assessment, an acupuncture diagnosis and an individualised treatment plan. Appropriate needling methods and supplementary treatment can then be designed to match the patient's circumstances. Acupuncturists combine both a traditional understanding of the body from a Chinese medicine perspective with modern innovations from current research; so in addition to methods such as needling, cupping and moxibustion, acupuncturists may use exercise therapy, massage techniques or electro- or laser- stimulation of acupoints. Some may also practise Chinese herbal medicine or other health modalities such as Western herbalism. This comprehensive approach results in a holistic diagnosis and treatment plan.
How safe is acupuncture and 'dry needling'?
National registration of the traditional Chinese medicine (TCM) profession was introduced on 1 July 2012. This is the same type of regulation applying to other nationally registered health professions, including medical practitioners, nurses, dentists, pharmacists and psychologists. While acupuncture is considered very safe in the hands of well-trained practitioners, it has also been associated with a range of complications, some of them serious, usually from poorly trained practitioners. Australian research shows that practitioners who have undertaken short courses have more than double the rate of adverse events than fully qualified practitioners. It's important to be aware that the Health Practitioner National Law Act only allows practitioners registered with the Chinese Medicine Board of Australia (CMBA) (www.chinesemedicineboard.gov.au) to use the title 'registered acupuncturist'. It does not stop anyone offering 'dry needling' services, whether they are registered or not.
Is my practitioner qualified in acupuncture?
In order to gain acupuncture registration with the CMBA, a practitioner must provide evidence of their competency to provide the full range of acupuncture intervention methods to the public. CMBA-approved bachelor and higher degree programs teach both traditional Chinese and modern biomedical approaches to health and illness and require substantial supervised clinical practice. If you're unsure whether your practitioner is a registered acupuncturist, look for them on the Australian Health Practitioner Regulation Agency (AHPRA) register of practitioners at www.ahpra.gov.au/Registration/Registers-of-Practitioners.aspx.
How do I find a qualified, registered acupuncturist?
Consult a registered acupuncturist who is also accredited with the Australian Acupuncture and Chinese Medicine Association Ltd (AACMA). To find a registered acupuncturist in your area, call AACMA on 1300 725 334 or use the free online practitioner search facility located at www.acupuncture.org.au.
References and further reading
1. Bensoussan A, Myers S. TCM Education in Australia. In: Towards a safer choice: the practice of traditional Chinese medicine in Australia. Campbelltown, NSW: Faculty of Health, University of Western Sydney Macarthur; 1996.
2. Janz S, Adams, J. Acupuncture by Another Name: Dry Needling in Australia. Australian Journal of Acupuncture and Chinese Medicine 2011;6(2):3-11. www.ajacm.com.au/Journal_AJACM/Articles_and_Abstracts/AJACM_2011_Volume_6_Issue_2.aspx
3. Morris W. Dry Needling is Acupuncture: But What of Education? What of Public Safety? Eastern Currents. In: Acupuncture Today. 2013. Available from www.acupuncturetoday.com/mpacms/at/column.php?c_id=147
4. Marchment R. Acupuncture, Dry Needling and Medical Acupuncture: What is the Difference? 2013. Available from: www.robinmarchment.com.au/the-blog/
IS13/001 Australian Acupuncture and Chinese Medicine Association Ltd, August 2013 © Copyright AACMA 2013
NOTE: This article has been reproduced in its entirety with permission from AACMA.
I have been using Acupuncture (also called Dry Needling) for over 3 decades, and practice from ANTRAC Acupuncture Clinic in Ramsay Street, Toowoomba, 4350, Queensland, Australia. If you would like further information about Dry Needling or Acupuncture or wish to make an appointment please contact Louis from ANTRAC Acupuncture Clinic on (07) 4636 6100.
This article is for informational and educational purposes only, and is NOT a substitute for medical advice for which you should consult a suitably qualified physician.
Dozens Killed By Incorrectly Placed Acupuncture Needles
An article of concern was published in The Guardian on Tuesday 19 October 2010. It was entitled " Dozens killed by incorrectly placed acupuncture needles". Edzard Ernst, Professor of complementary medicine calls for adequate training for all acupuncture practitioners after survey reveals punctured hearts and lungs among causes of death over past 45 years.
The article stated "Eighty-six people have been accidentally killed by badly trained acupuncturists over the past 45 years, according to Britain's leading expert on alternative medicine.
A review of patients who died soon after acupuncture found a history of punctured hearts and lungs, damaged arteries and livers, nerve problems, shock, infection and haemorrhage, largely caused by practitioners placing their needles incorrectly or failing to sterilise their equipment.
Describing his research in the International Journal of Risk and Safety in Medicine, Edzard Ernst, professor of complementary medicine at the Peninsula Medical School in Exeter, said: "These fatalities are avoidable and a reminder of the need to insist on adequate training for all acupuncturists." The number of deaths was likely to be "the tip of a larger iceberg", he added.
Under Australian law, it takes a CMBA-Certified Acupuncturist 4 to 5 years to be deemed "adequately trained" and allowed to practice Dry Needling on the public.
Do YOU think a practitioner in another healing modality with ZERO knowledge about "Dry Needling" (Acupuncture) has had "adequate training" to use Dry Needling after 1 day of training?
YOUR personal Due Diligence is paramount in this regard. You may be "Number 87".
REFERENCE: http://www.theguardian.com/science/2010/oct/18/dozens-killed-acupuncture-needles
Accupuncture, Acupunture or Accupunture common misspelling
Note that "Acupuncture" is often misspelt as accupuncture, acupunture or accupunture, that is with either too many c's or not enough c's. I would love to be able to clear up this very common spelling mistake, and set the record straight.
Ac·u·punc·ture – pronounced ak-yoo-puhngk-cher; Origin: 1675–85; < Latin acū with a needle (ablative of acus  needle) or acu- (as combining form of acus ) + puncture.
GET INSTANT ACCESS to FREE WELLNESS NEWSLETTERS
I supply WELLNESS Newsletters to my patients and all other parties who are interested in optimizing their health and wellness potential.  ANTRAC WELLNESS Newsletters are jam-packed full of current powerful health-related information to help you attain optimal wellness and vitality and start living life to the full. Did I mention that the Newsletters are FREE?  To confirm my promise of supplying vital information on all health issues, CLICK on "Wellness Newsletters" Navigation Bar above to sample the rich contents of the Newsletters.
If YOU haven't already signed up and you would like to receive future ANTRAC WELLNESS Newsletters every 3 weeks hot off the press to your inbox, just click the Opt-In link below and supply your Email Address, First Name and Last Name. Subscription is absolutely FREE. How easy is that? I do NOT send out SPAM or supply your details to anyone else.