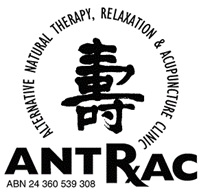 Toowoomba Acupuncturist Discusses Multiple Sclerosis (MS)
Would YOU relish some good news regarding Multiple Sclerosis (MS)? Unfortunately, Western medicine has very little solace to offer pertaining to the treatment of Multiple Sclerosis (MS). However, there is optimistic news regarding the therapeutic treatment of Multiple Sclerosis (MS). New scientific research shows that innovative Jiao Chinese Scalp Acupuncture practice provides positive results while treating Multiple Sclerosis (MS). Chinese Scalp Acupuncture developed by Jiao Shun-fa is currently being practiced across the globe for the treatment of Multiple Sclerosis (MS). Modern Jiao Chinese Scalp Acupuncture has been used to successfully treat Multiple Sclerosis (MS) in the US, China, and Europe with highly promising results.
MISSION STATEMENT: "I aim to get my patients as WELL as possible, as quickly as possible, and then to keep them WELL".
Toowoomba Acupuncturist Suggests Scalp Acupuncture May Help the Symptoms of
Multiple Sclerosis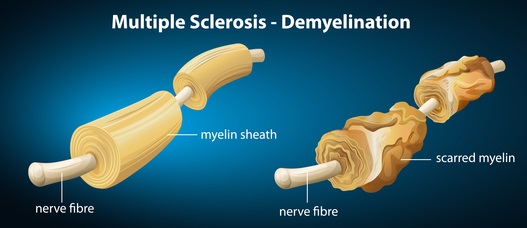 A new scalp acupuncture clinical case study concludes that acupuncture may reduce the symptoms in patients with multiple sclerosis.  The study finds that acupuncture relieves the symptoms of multiple sclerosis, increases the patient's quality of life, slows the progression of physical disability and reduces the frequency of relapses.
Scalp acupuncture was applied to several standard scalp zones: motor, sensory, foot motor and sensory, balance, hearing, dizziness, tremor. Acupuncture was applied once a week for the first ten weeks followed by once a month for the next six treatments. The patient in the study had multiple sclerosis (MS) for 20 years.
After the application of 16 acupuncture treatments, standing and walking improved significantly. There was also a marked reduction in numbness and tingling in the limbs. Overall, the patient showed increased energy levels and reported less dizziness. The patient's condition went into remission after the acupuncture treatments. At the time the research was published, the patient had been in remission for 26 months.
The original article "Treatment of Multiple Sclerosis with Chinese Scalp Acupuncture" was published in Global Advances in Health and Medicine 2.1 (2013): 8-13. The authors were Hao, Jason Jishun, et al.
REFERENCE:
http://www.healthcmi.com/index.php/acupuncturist-news-online/676-scalpacupuncturemsremission – 23 JANUARY 2013
Acupuncture Helps Presidential-Hopeful Mitt Romney's Wife Overcome Symptoms of Multiple Sclerosis
Former USA presidential hopeful Mitt Romney has ties to Monsanto that go back to the late 1970's when GE crops were still in the R&D phase. However, he reportedly makes sure his own meals are nothing but organic. According to Peter Alexander of MSN Today: "On Romney Air, or Hair Force One – as Reuters' Steve Holland likes to call it – Mitt Romney has his own galley in 'forward cabin.' And, while I've never been invited up front, sources close to the campaign tell me the shelves are stocked with a wide variety of healthy fare. Kashi cereals, hummus, pita, as well as organic apple sauce.
Everything's organic, I'm told, including the ingredients to Romney's favorite, peanut butter and honey sandwiches."
Even more interesting, in a 2002 article about Romney's wife, Ann, she credits a combination of organic foods and holistic medicine including Acupuncture for turning her health around after she was diagnosed with multiple sclerosis in 1998. The profile reads in part: "…She was 49 at the time, and the disease was progressing rapidly, she says, prompting the doctors to put her on steroids, which made her so sick she could barely get out of bed. 'They were killing me,' she says of the treatment. 'You have bone loss; they are so bad for you.'
Mrs. Romney was introduced to several practitioners of holistic medicine, who persuaded her to adopt alternative therapies. She now eats organic foods and very little meat. She practices reflexology and undergoes acupuncture treatments. She credits the lifestyle with turning her health around… 'Everyone has to find their own way,' she says. 'Three years ago I was really, really sick and not able to function at all. A lot of the symptoms are [now] gone…'"
 For more information see the following link.
REFERENCE: http://articles.mercola.com/sites/articles/archive/2012/10/09/ge-food-supporters-insist-organic-foods.aspx?e_cid=20121009_DNL_art_1
ACUPUNCTURE IMPROVES QUALITY OF LIFE FOR MS PATIENTS
A pilot study carried out in Brail provides evidence that electro-acupuncture (EA) can significantly improve quality of life for patients with relapsing-remitting multiple sclerosis (RRMS). Thirty-one RRMS patients undergoing treatment with immunomodulators were randomly distributed into experimental and placebo groups, which received either true EA (TEA) or sham EA (SEA) once a week for 30 minutes per session, over six consecutive months. A single treatment protocol was developed for all patients, using acupuncture points reported to stimulate the immune system.
For the experimental group, needles were inserted bilaterally at acupoints Zusanli ST-36, Sanyinjiao SP-6, Hegu L.I.-4 and Quchi L.I.-11, with a ninth needle inserted at Yintang N-HN-3. In the SEA group, needle insertion was superficial, located one centimetre away from the points used for the TEA group and no electrical stimulation was given.
TEA was found to enhance various aspects of patients' quality of life, including a significant reduction in subjective pain and depression scores. In addition participants in the TEA group reported improvements such as better sleep and appetite, reduced incontinence and constipation, and disappearance of leg spasms during treatment.
REFERENCE: Impact of electroacupuncture on quality of life for patients with Relapsing-Remitting Multiple Sclerosis under treatment with immunomodulators: A randomized study. BMC Complement Altern Med. 2012 Nov 5;12(1):209).
Accupuncture, Acupunture or Accupunture common misspelling
Note that "Acupuncture" is often misspelt as accupuncture, acupunture or accupunture, that is with either too many c's or not enough c's. I would love to be able to clear up this very common spelling mistake, and set the record straight.
Ac·u·punc·ture – pronounced ak-yoo-puhngk-cher; Origin: 1675–85; < Latin acū with a needle (ablative of acus  needle) or acu- (as combining form of acus ) + puncture.
GET INSTANT ACCESS to FREE WELLNESS NEWSLETTERS
I supply WELLNESS Newsletters to my patients and all other parties who are interested in optimizing their health and wellness potential.  ANTRAC WELLNESS Newsletters are jam-packed full of current powerful health-related information to help you attain optimal wellness and vitality and start living life to the full. Did I mention that the Newsletters are FREE?  To confirm my promise of supplying vital information on all health issues, CLICK on "Wellness Newsletters" Navigation Bar above to sample the rich contents of the Newsletters.
If YOU haven't already signed up and you would like to receive future ANTRAC WELLNESS Newsletters every 3 weeks hot off the press to your inbox, just click the Opt-In link below and supply your Email Address, First Name and Last Name. Subscription is absolutely FREE. How easy is that? I do NOT send out SPAM or supply your details to anyone else.