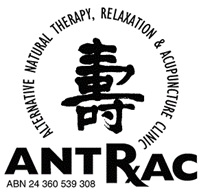 Toowoomba Acupuncturist Discusses Findings on Post Traumatic Stress Disorder and Depression Published in Psychiatric Annals Journal
My name is Louis Gordon and I am an acupuncturist. I practice acupuncture from ANTRAC Acupuncture Clinic in Middle Ridge, Toowoomba, 4350, Queensland, Australia. Just as fresh clean water bubbling up from a natural well is vital to sustain life … my WELLNESS information will help YOU to sustain a healthy vibrant life beaming with optimal wellness. Call for more information on (07) 4636 6100.
MISSION STATEMENT: "I aim to get my patients as WELL as possible, as quickly as possible, and then to keep them WELL".
Toowoomba Acupuncturist Advises Acupuncture Emerging as Promising Therapy for Soldiers with PTSD
Acupuncture is emerging as an effective treatment for soldiers returning from war zones suffering acute and chronic pain conditions, stress disorders and the ongoing effects of mild head injuries. A report published in the Psychiatric Annals reveals that nearly one in five returning veterans is affected by post-traumatic stress disorder (PTSD) or the comorbid condition of depression, but exposure-based therapies are not always feasible or appropriate given the setting – which is often on the battlefield. Practitioners have found acupuncture treatments useful as frequently for stress symptoms (anger, anxiety, insomnia, agitation, fear and concentration difficulties) as for "kit neck" and "kit back", the persistent musculoskeletal problems caused by wearing heavy protective gear and carrying weapons, authors Robert Koffman and Joseph Helms claim.
"As challenges to provide useful therapeutic strategies to deployed troops limit classical interventions, integrative medicine offers the hope of providing more choices and with those options, the sense of empowerment over one's own recovery," they write. Koffman performed acupuncture on active-duty service members with psychoemotional injuries in a number of battlefield locations, from foxholes to the interior of tactical vehicles.
In one such case, a 33-year-old Marine was medically retired seven years before receiving acupuncture treatments. "He suffered crush injuries to both wrists from landing on outstretched arms after being catapulted from an armoured vehicle when it plunged into a crater created by an IED," the authors note. "In addition to the pain and restriction in movement he had from damaged bones, metal plates surgically inserted into his wrists, and surgical scars, he stated with a flat affect that most days he just did not care about what happened next in his life."
After being provided with acupuncture treatment, he reported that he'd slept for seven consecutive hours the night after the treatment – the longest he'd experienced since his injury. "Similarly bimonthly visits over 6 months reduced his extremity pain to a manageable discomfort without pain medications, and transformed his hyper-vigilant, irritable, suicidal state to a calm, focused and reintegrated husband, father and veteran," the authors say. The treatment facilitated a "more healthy and adaptive compartmentalization of his trauma, allowing his psyche to process his traumas in a less affect-laden manner."
REFERENCE:  Koffman, R.L.& Helms, J.M. (2013), Acupuncture and PTSD: 'Come for the Needles, Stay for the Therapy', Psychiatric Annals, 43:5, 236-239
Acupuncture May be Better than Antidepressants for Treating the Symptoms of Post Traumatic Stress Disorder (PTSD)
A study of Chinese earthquake victims suggests that electro-acupuncture (EA) is more effective than paroxetine for treating the symptoms of post-traumatic stress disorder (PTSD).
Researchers enrolled 138 people suffering from PTSD and randomly assigned them to an EA group or a drug treatment group. The acupuncture group received EA at acupoints Baihui DU-20, Sishencong M-HN-1, Shenting DU-24 and Fengchi GB-20, while the drug group was treated with paroxetine.
Comparing symptom scores before treatment with those after treatment, both groups showed significant decreases. The magnitude of before-after treatment reduction in symptom scores was found to be significantly better in the acupuncture group compared with the paroxetine group at all time points up to six month follow-up.
REFERENCE: Clinical studies on treatment of earthquake-caused posttraumatic stress disorder using electroacupuncture. Evid Based Complement Alternat Med. 2012;2012:431279. doi: 10.1155/2012/431279.  
Acupuncture May Increase the Positive Effect of Antidepressants
Research carried out in China has found that both manual and electro-acupuncture can improve quality of life for depressed patients undergoing treatment with the antidepressant paroxetine (Paxil).
One hundred and fifty-seven patients with depression were randomly assigned to three treatment groups: drug control (paroxetine), verum acupuncture (VA – verum manual acupuncture + paroxetine) and electro-acupuncture (EA – verum electro-acupuncture + paroxetine).
Manual and electro-acupuncture were applied to acupoints Baihui DU-20, Yintang N-HN-3, Fengfu DU-16, Dazhui DU-14, Neiguan P-6 and Sanyinjiao SP-6, three times per week for six weeks.
Quality of life scores showed a significant increase in patients who underwent VA and EA, compared with those who were given paroxetine only. In addition, quality of life increased significantly in physical and social domains for VA recipients, compared with those who received paroxetine only, and scores in the psychological domain were also significantly elevated for EA compared with paroxetine only.
REFERENCE: Improvement in quality of life in depressed patients following verum acupuncture or electroacupuncture plus paroxetine: a randomized controlled study of 157 cases. Neural Regen Res. 2012;7(27):2123-2129.
Accupuncture, Acupunture or Accupunture common misspelling
Note that "Acupuncture" is often misspelt as accupuncture, acupunture or accupunture, that is with either too many c's or not enough c's. I would love to be able to clear up this very common spelling mistake, and set the record straight.
Ac·u·punc·ture – pronounced ak-yoo-puhngk-cher; Origin: 1675–85; < Latin acū with a needle (ablative of acus  needle) or acu- (as combining form of acus ) + puncture.
GET INSTANT ACCESS to FREE WELLNESS NEWSLETTERS
I supply WELLNESS Newsletters to my patients and all other parties who are interested in optimizing their health and wellness potential.  ANTRAC WELLNESS Newsletters are jam-packed full of current powerful health-related information to help you attain optimal wellness and vitality and start living life to the full. Did I mention that the Newsletters are FREE?  To confirm my promise of supplying vital information on all health issues, CLICK on "Wellness Newsletters" Navigation Bar above to sample the rich contents of the Newsletters.
If YOU haven't already signed up and you would like to receive future ANTRAC WELLNESS Newsletters every 3 weeks hot off the press to your inbox, just click the Opt-In link below and supply your Email Address, First Name and Last Name. Subscription is absolutely FREE. How easy is that? I do NOT send out SPAM or supply your details to anyone else.