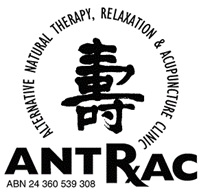 Toowoomba Acupuncturist Discusses How Chinese 

Scalp Acupuncture May Treat the Symptoms of Traumatic Brain Injury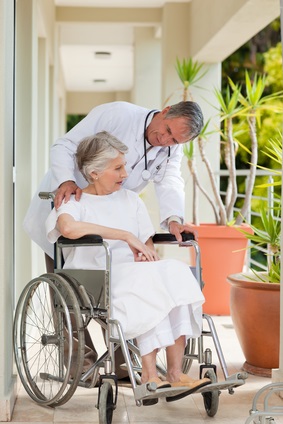 Unfortunately, Western medicine has little to offer when it comes to positive information on Traumatic Brain Injury. Fortunately, however, there is good news regarding the treatment of symptoms associated with Traumatic Brain Injury! Contemporary Jiao Shun-fa Scalp Acupuncture procedure has proved beneficial for treating the associated symptoms of many complex neurological medical disorders, including Traumatic Brain Injury. Modern Jiao Shun-fa Scalp Acupuncture is now regularly utilised across the world in the rehabilitation of severe neurological symptoms associated with Traumatic Brain Injury. Modern research endorses the efficacy of Jiao Scalp Acupuncture, which has been used to treat hundreds of cases of Traumatic Brain Injury in the US, China, and Europe with positive outcomes. Please note that Modern Jiao Scalp Acupuncture is now obtainable in Toowoomba, Queensland, Australia.
Toowoomba Acupuncturist Discusses How Jiao Shun-fa Scalp Acupuncture May Treat the Symptoms of Traumatic Brain Injury
This information has been extracted from the article "Review of Clinical Applications of Scalp Acupuncture for Paralysis: An Excerpt From Chinese Scalp Acupuncture" which was written by Jason Jishun Hao, DOM, MTCM, MBA, and Linda Lingzhi Hao, CA, PhD.
Jason Hao stated in the article "traumatic brain injury is a serious condition that may lead to permanent or temporary impairment of the brain's functions. Brain damage is often related to quick acceleration and deceleration of the brain, which results in injury to the area of impact and its opposite area. The symptoms of brain injury depend on the area of the brain affected. When the speech and motor areas are damaged, body dysfunctions appear such as aphasia and paralysis. According to Chinese medicine, trauma to the head (or anywhere else in the body) causes the blood to extravasate outside its normal vessels, obstructing the flow of fresh new blood to the area. Any tissue of the body requires nourishment by blood to perform its proper function. Blood stasis must be resolved for the tissue to once again receive the nourishment of healthy blood".
Case History 1 Involving Scalp Acupuncture for Treating the Symptoms of Traumatic Brain Injury in a Child
Hao cited a case history of Lisa, a 10-year-old girl in a wheelchair, who was brought to their clinic in Santa Fe, New Mexico by her mother, in 1993. Hao stated "four months before, Lisa fell off her bicycle and hit her head on the left side, above and behind her ear. She had had a concussion on the left side of the brain in the internal capsule and initially was totally paralyzed on her right side and lost the ability to speak. She had been receiving rehabilitation treatment including physical therapy, osteopathic therapy, and speech therapy starting two weeks after her injury. Her aphasia gradually improved and she was able to drag her right leg while walking and move her right arm slightly but the paralysis had shown no further improvement for the past eight weeks. Her primary doctor recommended that she try acupuncture treatment".
Hao stated that "Lisa was afraid of needles and started to cry and refuse the treatment before the first needle was inserted. She agreed to allow the needle insertion only after her mother told her that she might ride a bike again if these treatments worked. The insertion of two needles on the left side of her scalp did not seem to bother her at all. Two minutes after the treatment began, Lisa announced that she felt "a lot of blood move to my head." After that, the child was able to lift her right arm with much more ease. Her walking also showed some improvement as she was able to lift her right leg more easily".
Hao continued "Lisa experienced dramatic improvements of her right arm, hand, leg, and foot with every visit. By the sixth treatment, Lisa could move her right arm up and down very quickly and was able to start writing with that hand again. After the fifteenth treatment, she had gained more mobility and use of her right hand as well as more muscle strength in that hand, which was now as strong as her left hand. Her walking appeared almost normal, and she was again able to run, at least slowly. At the end of the twenty-second treatment her right hand was completely back to normal and all paralysis was gone. She had participated in running a race and did very well".
Case History 2 Involving Scalp Acupuncture for Treating the Symptoms of Monoplegia Resulting from Brain Surgery
In the article Hao outlines another example involving monoplegia resulting from brain surgery. Hao explains "David, a 52-year-old man, was vacationing with his wife in Santa Fe, NM, in 1993. A waitress who noticed that he was paralyzed told him that he should come to our clinic, which specialized in treating that affliction. The man had developed paralysis in the right arm and hand after an operation on the left side of his brain to remove a tumor. Following the surgery, the left front side of his head no longer contained any scalp and there was a depression where the tumor and surrounding tissue had been removed. Because he was feeling very frustrated with his condition, David took the advice of the waitress and made an appointment at our clinic for a free consultation the same day. In addition to the paralysis on the right side, his tongue was purple with teeth marks and a thin, white coating. His pulses were wiry and fine."
Note that in Traditional Chinese Medicine diagnosis, great emphasis is placed on the nature of the tongue body and the tongue coating, and also on the quality of the radial arteries where pulses are traditionally taken by your doctor.
Hao continued "during the initial consultation, David and his wife asked many questions because they were doubtful that scalp acupuncture could help him. They asked, "How quickly could he notice any improvement?" David decided to try the treatment but was still skeptical after being told that some patients had immediate improvement and others did not. Examination showed that the sensations in his right arm and hand were still normal. There was a little twitching in the muscles of his arm but no movement at all in his right arm or hand and the hand appeared puffy and swollen. After two needles were inserted on the right side of his scalp, David immediately noticed tingling sensations in his right arm and hand. A few minutes later he was able to move his paralyzed arm and hand, amazed as he raised it over his head. The following day he returned to the clinic for another treatment. David appeared to be very tired because, he said, "Everyone at the hotel came to our room for hours to shake my recovering hand." By the end of his fifth treatment David had full use of his right hand and arm and the edema in his hand was completely gone".
Discussion about Scalp Acupuncture for Treating the Symptoms Associated with Traumatic Brain Injury
Jason went on to explain "scalp acupuncture can be an excellent rehabilitation tool for traumatic brain injury patients. However, while treating children with body acupuncture can be challenging, it can be even harder with scalp acupuncture. Children and their parents might not be willing to participate in needling as a therapeutic method. It requires the doctor to have very good techniques of insertion and manipulation of needles as well as good communication skills. Sometimes it is necessary to show a patient how tiny the needles are or demonstrate the insertion of a needle in the practitioner's own body. This helps to reduce fear and anxiety for both patient and parents".
He continued "compared to adult patients, generally speaking, young patients should receive fewer needles, milder stimulation, and shorter time of needle retention. Whether you are treating a child or adult, it is important to observe responses and reactions while inserting, stimulating, or withdrawing needles, and adjust the techniques accordingly". As witnessed by the examples presented, Scalp Acupuncture can have a profound effect on treating the associated symptoms resulting from Brain Injury due to traumatic accidents, brain surgery and other causes.
I have been using Scalp Acupuncture as developed by Jiao Shunfa for over 15 years, and have been further mentored by his student Jason Hao, author of the reference material cited below. If you suffer from neurological symptoms, including paralysis, due to traumatic brain injury (or stroke, multiple sclerosis, or from traumatic spinal cord injury) and would like further information or wish to make an appointment please contact Louis from ANTRAC Acupuncture Clinic on (07) 4636 6100.
This article is for informational and educational purposes only, and is NOT a substitute for medical advice for which you should consult a suitably qualified physician.
REFERENCES:
Hao, J.J. and Hao L.L. Chinese Scalp Acupuncture. Publisher – Blue Poppy Press, 2011. ISBN 1891845608, 9781891845604. 268 pages.
http://gahmllc.com/pdfs/GAHMJVol1No1-20120326-Hao1.pdf
Accupuncture, Acupunture or Accupunture common misspelling
Note that "Acupuncture" is often misspelt as accupuncture, acupunture or accupunture, that is with either too many c's or not enough c's. I would love to be able to clear up this very common spelling mistake, and set the record straight.
Ac·u·punc·ture – pronounced ak-yoo-puhngk-cher; Origin: 1675–85; < Latin acū with a needle (ablative of acus  needle) or acu- (as combining form of acus ) + puncture.
GET INSTANT ACCESS to FREE WELLNESS NEWSLETTERS
I supply WELLNESS Newsletters to my patients and all other parties who are interested in optimizing their health and wellness potential.  ANTRAC WELLNESS Newsletters are jam-packed full of current powerful health-related information to help you attain optimal wellness and vitality and start living life to the full. Did I mention that the Newsletters are FREE?  To confirm my promise of supplying vital information on all health issues, CLICK on "Wellness Newsletters" Navigation Bar above to sample the rich contents of the Newsletters.
If YOU haven't already signed up and you would like to receive future ANTRAC WELLNESS Newsletters every 3 weeks hot off the press to your inbox, just click the Opt-In link below and supply your Email Address, First Name and Last Name. Subscription is absolutely FREE. How easy is that? I do NOT send out SPAM or supply your details to anyone else.