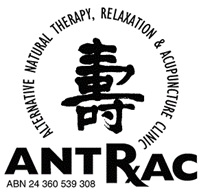 Toowoomba Acupuncturist Discusses How Jiao Shun-fa Chinese Scalp Acupuncture (CSA) May Treat the Symptoms Associated with Traumatic Spinal Cord Injury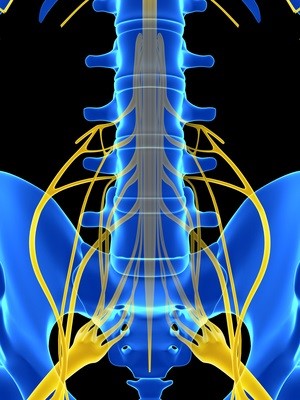 It is most unfortunate that Western medicine has very little to offer regarding positive treatment for Traumatic Spinal Cord Injury. Thank goodness, however, there is positive information concerning the beneficial management of the symptoms associated with Traumatic Spinal Cord Injury! Modern Jiao Shun-fa Chinese Scalp Acupuncture (CSA) protocol may deliver positive symptomatic outcomes when treating difficult neurological medical conditions including Traumatic Spinal Cord Injury. State-of-the-art Jiao Chinese Scalp Acupuncture is currently being used all over the world to treat the associated symptoms of Traumatic Spinal Cord Injury. Jiao Chinese Scalp Acupuncture has been employed to treat the symptoms of hundreds of cases of Traumatic Spinal Cord Injury in the US, China, and Europe with promising results. Note please, that Modern Jiao Chinese Scalp Acupuncture is now available from ANTRAC Acupuncture Clinic in Toowoomba, Queensland, Australia.
Scalp Acupuncture in Toowoomba for the Relief of Symptoms Associated with Traumatic Spinal Cord Injury
This information has been extracted from the article "Review of Clinical Applications of Scalp Acupuncture for Paralysis: An Excerpt From Chinese Scalp Acupuncture" (1), which was written by Dr Jason Jishun Hao, DOM, MTCM, MBA, and Linda Lingzhi Hao, CA, PhD.
Case History of Treatment for the Symptoms Associated with Spinal Cord Injury
Regarding traumatic Spinal Cord Injury, Dr Jason Hao stated in the article "Often caused by a car or sporting accident, spinal cord injury is extremely serious. When cervical discs are injured,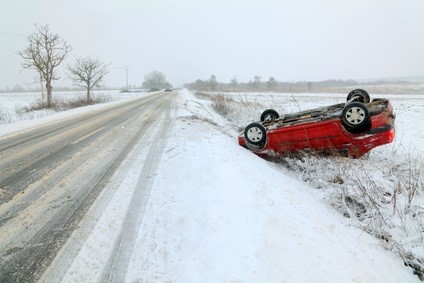 compression fractures may cause permanent disability. Also hernias or bulges of intervertebral discs may cause spinal cord compression. Common symptoms of spinal injuries include arm and leg paralysis or weakness, difficulty breathing, tingling, numbness, or pain in affected limbs, and incontinence of both bowel and urine. Modern medicine has not yet found a cure for spinal cord injury. The majority of treatments available in Western medicine involve drugs or surgery and are often ineffective."
On a positive note for individuals afflicted with spinal cord injury, Dr Hao continued "acupuncture treats the patient as a whole entity and helps patients with spinal cord injury to recover function more effectively than Western medical treatment. If the spinal cord injury is not total, it is possible for some people to recover all bodily functions including touch and pain sensations, bladder and bowel functions, and motor control. Through acupuncture treatment, some patients can be cured and many others witness a variety of significant improvements".
Dr Hao then presented a Case History regarding a patient that presented with traumatic spinal cord injury. He related "Julia, a 49-year-old female in a wheelchair, was brought to our clinic in Santa Fe, NM, in 1992. Four months prior to the first visit, this patient was injured in a car accident. Her neck was severely damaged at the level of C-5 and C-6. Upon examination, it was found that she had paralysis of all four extremities. Below the level of injury on the neck there was minimal contraction and movement of arm muscles, which indicated that the muscular tone of her arm was a 2 out of 5. Her hand, legs, and feet were completely paralyzed, which meant that muscular tones were 0 out of 5. Julia had incontinence of urine and was experiencing muscle spasms throughout her entire body".
Based on Julia's symptoms, Dr Hao chose four scalp areas to needle bilaterally with 8 needles using Chinese Scalp Acupuncture. The needles were rotated at least 200 times per minute with the thumb and index finger for 1-3 minutes, while twirling them as vigorously as Julia could tolerate. The stimulation was repeated every 10 minutes. The needles were retained for 25-30 minutes.
Results of Treatment 1 for Treating the Symptoms Associated with Julia's Spinal Cord Injury
Dr Hao reported "during the first treatment, Julia experienced immediate relief from the muscle spasms. She also experienced a sensation like electricity shooting downward through her spine, radiating to her feet. With more stimulation of the needles on her head, she started to feel a hot sensation in her hands and feet. She felt so excited about these improvements that she began to cry. While Julia was starting to wiggle her paralyzed toes, we told her that her responses were a good prognosis for significant improvement in the near future.
Results of Treatment 3 for Treating the Symptoms Associated with Julia's Spinal Cord Injury
Dr Hao advised "during the third treatment she was able to stand on her feet with someone holding her knees and could lift her arms much higher. The incontinence of urine also showed some improvement. After each treatment from the third to the fifth visit there were gradual improvements in all her limbs.
Results of Treatment 6 for Treating the Symptoms Associated with Julia's Spinal Cord Injury
Dr Hao reported "during the sixth treatment, Julia was able to kick her legs with some strength and she could bend her legs at the knee and hold this position for a few minutes. This was a signal that she could possibly stand and walk. With strong encouragement, she struggled up and stood by herself for one minute, two minutes, and then three minutes. After resting for a while, she stood up again and started to walk, managing 20 halting steps before needing to sit down, exhausted. Julia was also in much better control of urination, now holding her urine for six hours at night".
Results of Treatment 8 for Treating the Symptoms Associated with Julia's Spinal Cord Injury
After the eighth treatment Dr Hao stated "she was able to walk with the assistance of a walker, experienced much more mobility in her hand movements, and her body spasms were almost entirely gone. With the increase in hand functions she was able to hold a knife with both hands and cut vegetables. To be able to cook again brought her such tremendous joy and gratitude that she laughed and cried at the same time. Though she continued to improve with each treatment, the most dramatic changes occurred in the twentieth treatment".
Results of Treatment 20 for Treating the Symptoms Associated with Julia's Spinal Cord Injury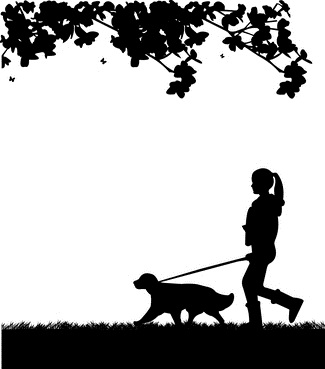 At the 20th treatment Dr Hao reported "at that time her leg and arm muscles were so much stronger that she was able to write and make phone calls. She called the Western medicine physician who had told her she would be paralyzed for the rest of her life and gave him the wonderful news. Not believing that she was once again able to walk, he went to her house in person to see this miraculous change. Though shocked and stunned watching her walk up to greet him, her doctor was thrilled with her progress and hoped for more excellent results".
Results of Treatment 39 for Treating the Symptoms Associated with Julia's Spinal Cord Injury
After 39 scalp acupuncture treatments, Julia had gained back all movement of her hands and arms, and she was able to walk with a cane. Julia began living without the aid of personal assistants. After a total of 48 treatments, Julia felt well enough to end scalp acupuncture treatment and she started a new life in San Francisco, where her son was living.
General Discussion about the Treatment of the Symptoms Associated with Spinal Cord Injury using Scalp Acupuncture
Dr Jason Hao concluded this section of the article by stating "scalp acupuncture is the best therapy for spinal cord injury. Having proven effective through clinical results recorded over the last 35 years, it can effectively stimulate the paralyzed area in order to restore the body's energy flow to a normal state so that the body can heal itself. In other words, scalp acupuncture is able to treat the cause and thus heal the injury. It is also the most useful technique for the patient to improve quickly in the initial visits. In our practice, the combination of scalp acupuncture and regular body acupuncture ensures the best results, especially for the further recovery of paralyzed fingers and toes".
I have been using Scalp Acupuncture as developed by neurosurgeon Dr Jiao Shun-fa for over 15 years, and have been further mentored by his student Dr Jason Hao, author of the reference material cited below. If you have the symptom of paralysis or other medical conditions due to Spinal Cord Injury, and would like further information or wish to make an appointment please contact Louis from ANTRAC Acupuncture Clinic on (07) 4636 6100.
This article is for informational and educational purposes only, and is NOT a substitute for medical advice for which you should consult a suitably qualified physician.
REFERENCES:
(1) https://www.ncbi.nlm.nih.gov/pubmed/24278807
Accupuncture, Acupunture or Accupunture common misspelling
Note that "Acupuncture" is often misspelt as accupuncture, acupunture or accupunture, that is with either too many c's or not enough c's. I would love to be able to clear up this very common spelling mistake, and set the record straight.
Ac·u·punc·ture – pronounced ak-yoo-puhngk-cher; Origin: 1675–85; < Latin acū with a needle (ablative of acus  needle) or acu- (as combining form of acus ) + puncture.
GET INSTANT ACCESS to FREE WELLNESS NEWSLETTERS
I supply WELLNESS Newsletters to my patients and all other parties who are interested in optimizing their health and wellness potential.  ANTRAC WELLNESS Newsletters are jam-packed full of current powerful health-related information to help you attain optimal wellness and vitality and start living life to the full. Did I mention that the Newsletters are FREE?  To confirm my promise of supplying vital information on all health issues, CLICK on "Wellness Newsletters" Navigation Bar above to sample the rich contents of the Newsletters.
If YOU haven't already signed up and you would like to receive future ANTRAC WELLNESS Newsletters every 3 weeks hot off the press to your inbox, just click the Opt-In link below and supply your Email Address, First Name and Last Name. Subscription is absolutely FREE. How easy is that? I do NOT send out SPAM or supply your details to anyone else.