DAY SPA  TOOWOOMBA and EARTHINGTM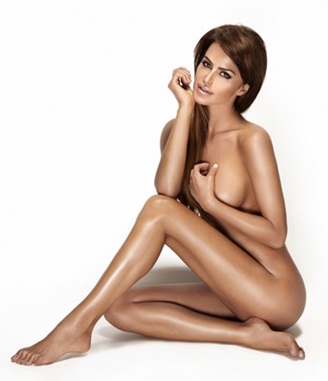 The beauty spa or dayspa has become increasingly popular, and you can enjoy a day spa in a town near you. The day spa experience is exhilarating and rejuvenating. Spa day treatments leave you refreshed. A luxurious day spa in your busy schedule is a must. I believe you can enjoy the equivalent of a day spa experience at HOME just like it was a commercial Day Spa. Yes, I propose that a Day Spa Substitute experience in your own home is a reality. When it comes to Day Spa enjoyment at home for vibrant health Queensland is the leader, because Earthing Heaven in Toowoomba, is the HOME of the EarthingTM Day Spa Substitute System (EDS3). I will discuss this further in my next Day Spa video.
Is EarthingTM aka Grounding Behind the Healing Power of Mineral Spas?
Have millions of people over the ages experienced the healing power of EarthingTM in Spas and not even realised it?
Transcript of the YouTube Video
The Romans and ancient Greeks believed in the healing power of bubbling mineral waters and gurgling mud pools for stress relief and to soothe away pain from all kinds of medical conditions. In recent years people have travelled to different parts of the world just to bathe themselves in the hot springs and mineral baths for either relaxation and rejuvenation or as a therapeutic remedy.
Following is a list of seven of the best natural spa locations around the world to ease your stress, soothe your aches and relieve your medical conditions.
In the video I tell you how you can have, what I believe is the equivalent of a health spa in your home or work place.
New Zealand can boast hundreds of mineral-rich hot springs and mud pools, especially around Rotorua.
Iceland is the ultimate destination for geothermal bath lovers. Rich in minerals, the waters of the famous Blue Lagoon are reputed to have a number of therapeutic uses. 
The Czech Republic is one of the most popular thermal spring destinations in the world.
Turkey has immense geothermal activity, due to geothermal belt below.
As part of the Pacific-Ring-Fire-Circle, Costa Rica has become one of the world's most rewarding hot spring destinations.
Today, Budapest, the capital of Hungary, is often called the Spa Capital of the World.
A trip to Japan would not be complete without visiting an onsen – a Japanese term for a hot spring.
…………. But what is the reason that these mineral-rich spas are so therapeutic? What minerals and trace elements are actually present in the spa waters?
Let me explain
For many centuries, commercial proponents of mineral springs classified springs according to the 11 different chemical compositions of the water produced:
Lithia springs contained lithium salts.
Chalybeate springs contained salts of iron.
Alum springs contained aluminium.
Sulphur springs contained hydrogen sulphide gas.
Salt (saline) springs contained salts of calcium, magnesium or sodium.
Alkaline springs contained an alkali.
Calcic springs contained lime (calcium hydroxide).
Thermal (hot) springs could contain a high concentration of various minerals.
Soda springs contained carbon dioxide gas (as in "soda water").
Sweet springs were springs with no detectable sulfur or salt content (arguably not 'mineral' springs at all).
Radioactive springs contain traces of radioactive substances such as radium or uranium.
Notice that there are 11 different types of Mineral Springs, based on the chemical composition of the water. Each spring type has a completely different chemical composition. Some are cold springs and some are hot springs. In spite of a massive variation in the chemical composition and the temperature of the waters, they ALL have a healing therapeutic effect! Don't you find that a little strange?
As a scientific researcher for over 30 years I certainly find it very interesting that such a massive diversity in chemical composition and temperature still renders ALL of these waters universally healing and therapeutic.
Don't get me wrong. I don't disbelieve that they are ALL healing and therapeutic.
I just don't believe that it is necessarily the diversity of mineral composition that is responsible for their therapeutic effect.
BUT, what ELSE do ALL of these diverse "Therapeutic Springs" have in common?
There are 3 things that EVERY single "Therapeutic Spring" has in common.
1 – They ALL contain water. (Duh!)
2 – The bottom of EVERY Spring makes contact with the Earth. (Duh!)
3 – They contain extra minerals that makes the water highly conductive.
This combination makes the water of these "Therapeutic Springs" highly efficient at allowing the Free Electrons that abound in infinitely large numbers in the Earth, to flow from the underlying Earth into the highly conductive water. Bathers in the water are essentially being immersed and bombarded by millions of Free Electrons that enter them through the entire submerged surface area of their body. These Free Electrons neutralise the nasty damaging Free Radicals that cause stress, inflammation and pain and almost every medical condition.
What I am saying is that I absolutely believe that these Mineral Springs are healing and therapeutic.
I propose that the VERY different mineral compositions may be responsible for a SMALL proportion of the therapeutic healing effects.
I BELIEVE I HAVE MADE A DISCOVERY
I propose that the MAJOR contribution of the therapeutic healing effects of ALL 11 types of Mineral Spas does NOT come predominantly from the minerals in the water.
Rather, I propose that the therapeutic effect comes from the highly-conductive mineralised water (OF ANY COMPOSITION) transmitting vast numbers of Free Electrons from the Earth below, through the highly conductive water, then into the entire body of the bather immersed in the mineral-rich water, regardless of it being hot or cold.
To my knowledge, I am the first person to propose this concept.
……….. Just IMAGINE being able to access the Earth's healing energy DAILY!
How can you access the Earth's healing energy DAILY if you don't live near a natural mineral spring or a health spa?
This is where the brilliance of EarthingTM Substitute Products (ESP's) makes this simple reconnection possible for you INSIDE, in the comfort of your own home or office, when it suits you.
You can connect to the Earth

INSIDE at night

by sleeping on an EarthingTM Half Sheet, or an EarthingTM Fitted Sheet.
You can connect to the Earth

INSIDE during the day

by using a nitrile EarthingTM mat.
Here is your chance to take the healing power of the Earth home with you.  
And trust me, EarthingTM Products won't cost you the Earth.
EarthingTM Fitted Sheets and EarthingTM Half Sheets are expected to last at least five years.
To sleep Earthed for 1/3 of your life will cost you between 10 cents – 17 cents per night for those next 5 years.
Please note that we only supply EarthingTM Products within Australia.
To learn more about EarthingTM or "Grounding" theory, and Products, and the Science behind EarthingTM, please see our other videos on EarthingTM on our YouTube Channel – http://www.youtube.com/user/EARTHINGGROUNDING
Further, if you enjoyed the video PLEASE "LIKE" this video, please leave positive comments, and please SHARE the video with your friends and family.
If you would like to be kept informed about EarthingTM PLEASE "Subscribe" to my Channel.
If YOU live in SE Queensland, AUSTRALIA, and YOU want to boost your health naturally, ANTRAC Acupuncture Clinic is located at 216 Ramsay St, MIDDLE RIDGE, Toowoomba, Queensland, 4350.
CALL (07) 4636 6100 for your Acupuncture appointment or to purchase EARTHINGTM PRODUCTS.
EarthingTM Universal Mats are very versatile for Day Spa Substitute Sessions. EarthingTM Half Sheets are an economical way to sleep serenely each night. A dynamic way to indulge yourself is to spend every night (one third of your life) sleeping serenely on one of the High Quality Cotton Fitted EarthingTM Sheets. For your convenience they come in FIVE sizes. Costing less than 22 cents per day (over a 5 year period), YOU deserve to pamper yourself, sleep soundly and feel rejuvenated each morning. So secure your natural Day Spa Substitute indulgence NOW!
CLICK this Link to see information on EarthingTM Universal Mats.
CLICK this Link to see information on EarthingTM Half Sheets.
CLICK this Link to see information on EarthingTM Fitted Sheets of ALL sizes.
EARTHINGTM UNIVERSAL MAT
EARTHINGTM HALF SHEET
KING SIZE EARTHINGTM FITTED SHEET
QUEEN SIZE EARTHINGTM FITTED SHEET
DOUBLE SIZE EARTHINGTM FITTED SHEET
KING SINGLE SIZE EARTHINGTM FITTED SHEET
SINGLE SIZE EARTHINGTM FITTED SHEET
GET INSTANT ACCESS to FREE WELLNESS NEWSLETTERS
I supply WELLNESS Newsletters to my patients and all other parties who are interested in optimizing their health and wellness potential. ANTRAC WELLNESS Newsletters are jam-packed full of current powerful health-related information to help you attain optimal wellness and vitality and start living life to the full. Did I mention that the Newsletters are FREE? To confirm my promise of supplying vital information on all health issues, CLICK on "Wellness Newsletters" Navigation Bar above to sample the rich contents of the Newsletters.
If YOU haven't already signed up and you would like to receive future ANTRAC WELLNESS Newsletters every 3 weeks hot off the press to your inbox, just click the Opt-In link below and supply your Email Address, First Name and Last Name. Subscription is absolutely FREE. How easy is that? I do NOT send out SPAM or supply your details to anyone else.