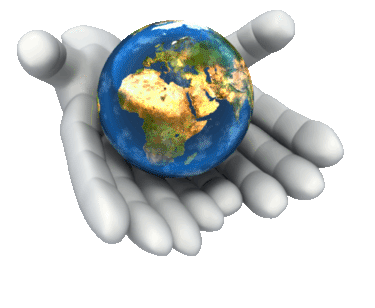 Antioxidant Grounding aka EarthingTM Products in Brisbane and Toowoomba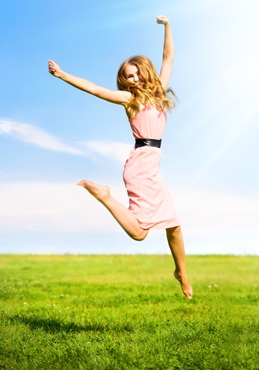 Attention Queensland (Brisbane) residents that are interested in getting more antioxidants to improve your health. Grounding aka EarthingTM Products. Grounding mats (also called EarthingTM pads, EarthingTM mats, or Grounding pads) are very practical to naturally ground yourself inside. Grounding Products are simply plugged into the closest wall socket. Grounding (EarthingTM) Products can be installed within 30 seconds. Grounding Products were developed by Clint Ober for diverse EarthingTM or Grounding applications inside your home or office. What makes Grounding Products so versatile is that Grounding aka EarthingTM Products can be used to sit on, stand on or sleep on to derive the beneficial effects.
While Grounding Sheets are specifically designed to be placed on a bed and left there, they can also be used to lie on the floor to spend time with the kids. Alternatively, Grounding sheets can be used to cover up while watching television. Grounding Products are relatively inexpensive. Every patient that I treat at my acupuncture practice in Toowoomba, Queensland, (west of Brisbane), lies on a Grounding Universal Mat during the entire acupuncture treatment. I have fount that while the patient lies on the grounding mat they relax more deeply and their blood flows to their extremities more readily as the zeta potential of the red blood cells has been improved. At a recent seminar in Brisbane at the Brisbane Convention Centre, David "Avacado" Wolfe explained that using Grounding Products daily may potentiate the immune system by a remarkable 10%. Brisbane residents can purchase Grounding Products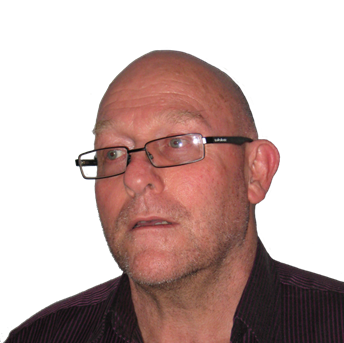 NOW from EarthingHeaven which is west of Brisbane in Toowoomba. Brisbane residents please see my contact details below.

EARTHING

HEAVEN

Products
available at ANTRAC Acupuncture Clinic, Toowoomba, QLD
(Call 07 4636 6100 NOW!)
The following information was extracted from the article written by Dr Joseph Mercola entitled "Grounding: The Potent Antioxidant That Few Know About… And It's Free".
Grounding: The Overlooked Benefit of Going Barefoot
While much of the debate between the barefoot and the shoed-foot focuses on the potential for injury, another often overlooked aspect is grounding. The technique of grounding, also known as EarthingTM, is simple: you walk barefoot to "ground" with the Earth. The scientific theory behind the health benefits seen from this simple practice is that your body absorbs negative electrons from the Earth through the soles of your feet.

The Earth is negatively charged, so when you ground, you're connecting your body to a negatively charged supply of energy. And since the Earth has a greater negative charge than your body, you end up absorbing electrons from it. The grounding effect is, in my understanding, one of the most potent antioxidants we know of and may have an anti-inflammatory effect on your body. As written in the Journal of Alternative and Complementary Medicine:4

"It is well established, though not widely known, that the surface of the earth possesses a limitless and continuously renewed supply of free or mobile electrons as a consequence of a global atmospheric electron circuit. Wearing shoes with insulating soles and/or sleeping in beds that are isolated from the electrical ground plane of the earth have disconnected most people from the earth's electrical rhythms and free electrons.

… A previous study demonstrated that connecting the human body to the earth during sleep (earthing) normalizes the daily cortisol rhythm and improves sleep. A variety of other benefits were reported, including reductions in pain and inflammation. Subsequent studies have confirmed these earlier findings and documented virtually immediate physiologic and clinical effects of grounding or earthing the body."

Unfortunately, few people ever walk barefoot anymore to experience the benefits of grounding. But it is very plausible that some of the people who have converted to barefoot running are experiencing benefits not only from the lack of shoes, but also from the increased connection to the Earth.
Walking Barefoot Is a Valuable Aspect of a Healthy Lifestyle
Exercising barefoot outdoors is one of the most wonderful, inexpensive and powerful ways of incorporating EarthingTM into your daily life and will also help speed up tissue repair, as well as easing the muscle pain you sometimes get from strenuous exercise. A review of the available research, published January 2012 in the Journal of Environmental and Public Health, agrees with the concept of reaping health benefits when connecting to the earth5. According to the authors:

"Mounting evidence suggests that the Earth's negative potential can create a stable internal bioelectrical environment for the normal functioning of all body systems. Moreover, oscillations of the intensity of the Earth's potential may be important for setting the biological clocks regulating diurnal body rhythms, such as cortisol secretion.

It is also well established that electrons from antioxidant molecules neutralize reactive oxygen species (ROS, or in popular terms, free radicals) involved in the body's immune and inflammatory responses. The National Library of Medicine's online resource PubMed lists 7021 studies and 522 review articles from a search of 'antioxidant + electron + free radical.' It is assumed that the influx of free electrons absorbed into the body through direct contact with the Earth likely neutralize ROS and thereby reduce acute and chronic inflammation.

Throughout history, humans mostly walked barefoot or with footwear made of animal skins. They slept on the ground or on skins. Through direct contact or through perspiration-moistened animal skins used as footwear or sleeping mats, the ground's abundant free electrons were able to enter the body, which is electrically conductive. Through this mechanism, every part of the body could equilibrate with the electrical potential of the Earth, thereby stabilizing the electrical environment of all organs, tissues, and cells.

Modern lifestyle has increasingly separated humans from the primordial flow of Earth's electrons. For example, since the 1960s, we have increasingly worn insulating rubber or plastic soled shoes, instead of the traditional leather fashioned from hides. Rossi has lamented that the use of insulating materials in post-World War II shoes has separated us from the Earth's energy field. Obviously, we no longer sleep on the ground as we did in times past.

During recent decades, chronic illness, immune disorders, and inflammatory diseases have increased dramatically, and some researchers have cited environmental factors as the cause. However, the possibility of modern disconnection with the Earth's surface as a cause has not been considered. Much of the research reviewed in this paper points in that direction."

When indoors, using a grounding pad or sheet is an excellent way to lower your risk for cardiovascular disease and other problems, such as carpal tunnel syndrome and tendonitis.

REFERENCE:

http://fitness.mercola.com/sites/fitness/archive/2013/06/14/barefoot-running-bad-or-beneficial.aspx?e_cid=20130614_DNL_art_1&utm_source=dnl&utm_medium=email&utm_content=art1&utm_campaign=20130614
WHAT IS EARTHINGTM?
We supply Clint Ober EarthingTM Products aka Grounding Products throughout Queensland's largest cities including Brisbane, Gold Coast, Townsville, Thuringowa, Cairns, Toowoomba, Rockhampton, Mackay, Bundaberg, Hervey Bay, Gladstone, Maryborough, Mount Isa, Bongaree, Nambour, Warwick, Yeppoon, Gympie, Emerald and Dalby. We even supply EarthingTM Products to the smaller towns in between.
This YouTube video discusses EarthingTM Theory and EarthingTM Substitute Products. It was produced by EARTHING HEAVEN. You can use EarthingTM naturally OUTSIDE, or you can use EarthingTM Substitute Products INSIDE, in the comfort of your own home or work place.
I have been an acupuncturist for over 3 decades, and practice acupuncture at ANTRAC Acupuncture Clinic, in Toowoomba, Queensland, Australia. I am also a Biological Laboratory Technician and have worked in Chemistry and Bacteriological Laboratories for over 35 years. I now realise that "EarthingTM" or "Grounding" every day is essential for vibrant health and well-being. Grounding simply means allowing the ever-present healing Free Electrons stored in the Earth to flow into your body through your skin. This neutralizes damaging Free Radicals which science has confirmed is responsible for the chronic low-grade inflammation proces, which appears to be the cause of nearly ALL diseases.
CALL (07) 4636 6100 NOW and talk to Linda to find out more.

If you have a medical condition, see your physician or healthcare provider

.

A powerful way to assist in the treatment of all medical conditions is to spend every night (one third of your life) sleeping serenely on one of the High Quality Cotton Fitted EarthingTM Sheets.  For your convenience they come in FIVE sizes.  Costing less than 17 cents per day (over a 5 year period), YOU deserve to enjoy your life more and sleep soundly and be free from pain and distress, so secure your natural relief NOW!

CLICK this Link to see information on EarthingTM Universal Mats.
CLICK this Link to see information on EarthingTM Half Sheets.
CLICK this Link to see information on EarthingTM Fitted Sheets of ALL sizes.

EARTHINGTM UNIVERSAL MAT EARTHINGTM HALF SHEET KING SIZE EARTHINGTM FITTED SHEET QUEEN SIZE EARTHINGTM FITTED SHEET DOUBLE SIZE EARTHINGTM FITTED SHEET KING SINGLE SIZE EARTHINGTM FITTED SHEET SINGLE SIZE EARTHINGTM FITTED SHEET
GET INSTANT ACCESS to FREE WELLNESS NEWSLETTERS
I supply WELLNESS Newsletters to my patients and all other parties who are interested in optimizing their health and wellness potential. ANTRAC WELLNESS Newsletters are jam-packed full of current powerful health-related information to help you attain optimal wellness and vitality and start living life to the full. Did I mention that the Newsletters are FREE? To confirm my promise of supplying vital information on all health issues, CLICK on "Wellness Newsletters" Navigation Bar above to sample the rich contents of the Newsletters.
If YOU haven't already signed up and you would like to receive future ANTRAC WELLNESS Newsletters every 3 weeks hot off the press to your inbox, just click the Opt-In link below and supply your Email Address, First Name and Last Name. Subscription is absolutely FREE. How easy is that? I do NOT send out SPAM or supply your details to anyone else.