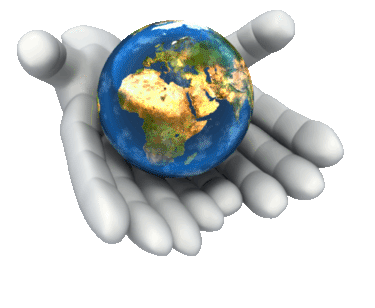 CLINT OBER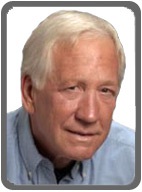 In 1998, a retired cable TV executive named Clint Ober sat on a park bench in Sedona, Arizona. As he watched the passing parade of tourists, it occurred to him that almost everybody-him included-wore synthetic plastic or rubber-soled shoes. He wondered if such footwear, which had increasingly replaced leather since the 1960's, could impact health.
The question surfaced because plastic or rubber soles would insulate people from the natural electrical surface charge of the Earth known in the electrical world simply as "ground."  All electrical systems in our homes, businesses, and industries, are stabilized and protected by the Earth's "ground."
He wondered if this energy field could also protect human health.  Mr Ober didn't know it at the time, but that one simple question would set in motion years of investigation­­ – continuing to this day, that have resulted in multiple scientific studies involving biophysicists, electrophysiologists, medical doctors, and exercise physiologists.  The studies have produced fascinating evidence demonstrating that direct connection to the Earth's ground energy has a powerful and positive influence on the body.
For more information on these findings, visit the website www.earthinginstitute.net or read the "Earthing Book" by Clint Ober, Stephen Sinatra M.D and veteran health writer Martin Zucker.  You can purchase the book here.
We supply Clint Ober EarthingTM Products aka Grounding Products throughout Queensland's largest cities including Brisbane, Gold Coast, Townsville, Thuringowa, Cairns, Toowoomba, Rockhampton, Mackay, Bundaberg, Hervey Bay, Gladstone, Maryborough, Mount Isa, Bongaree, Nambour, Warwick, Yeppoon, Gympie, Emerald and Dalby. We even supply EarthingTM Products to the smaller towns in between.
GET INSTANT ACCESS to FREE WELLNESS NEWSLETTERS
I supply WELLNESS Newsletters to my patients and all other parties who are interested in optimizing their health and wellness potential.  ANTRAC WELLNESS Newsletters are jam-packed full of current powerful health-related information to help you attain optimal wellness and vitality and start living life to the full. Did I mention that the Newsletters are FREE?  To confirm my promise of supplying vital information on all health issues, CLICK on "Wellness Newsletters" Navigation Bar above to sample the rich contents of the Newsletters.
If YOU haven't already signed up and you would like to receive future ANTRAC WELLNESS Newsletters every 3 weeks hot off the press to your inbox, just click the Opt-In link below and supply your Email Address, First Name and Last Name. Subscription is absolutely FREE. How easy is that? I do NOT send out SPAM or supply your details to anyone else.