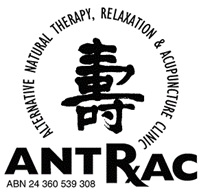 Toowoomba Acupuncturist Advises Acupuncture May be Beneficial for Pain of Childbirth
My name is Louis Gordon and I am an acupuncturist. I practice acupuncture from ANTRAC Acupuncture Clinic in Middle Ridge, Toowoomba, 4350, Queensland, Australia. Just as fresh clean water bubbling up from a natural well is vital to sustain life … my WELLNESS information will help YOU to sustain a healthy vibrant life beaming with optimal wellness. Call for more information on (07) 4636 6100.
MISSION STATEMENT: "I aim to get my patients as WELL as possible, as quickly as possible, and then to keep them WELL".
Acupuncture May Decrease the Pain of Labour During Childbirth
Renowned acupuncture researcher Dr Caroline Smith (1), from the University of Western Sydney, is lead author on a series of Cochrane reviews on complementary and alternative therapies for labour pain. Her team of researchers performed an exhaustive search of the literature and identified 14 trials that met pre-determined quality criteria.
Women receiving acupuncture used less pain relief and felt more relaxed than women in control groups (who either received no additional treatments or "sham" acupuncture). When compared to "sham" acupuncture, acupuncture resulted in a more effective labour – there was a reduced need to use drugs to strengthen uterine contractions, and labours were more than an hour shorter on average.
In one acupressure trial, women receiving acupressure were less anxious and had shorter labours compared with women who received "sham" acupressure with light touch. Acupressure was applied over the "Spleen 6" acupuncture point with each uterine contraction, and deep breathing and relaxation were also used.
Aromatherapy (with ginger and lemongrass), audio-analgesia (listening to sea "white noise") and relaxation did not reduce the need for pain relief in labour, although these trials were small. Women who received massage during labour reported less pain and anxiety than women who did not.
CONCLUSIONS: The authors concluded that acupuncture may be a useful treatment for pain relief during labour, and may result in a higher likelihood of having a normal delivery. These findings allow women to make informed choices within an expanded range of pain relief options in labour – choices that both resonate with their personal beliefs and are supported by moderate evidence.
Further to Smith's findings, according to recent research published in 2017, researchers McDonald and Janz (2), reported there is "moderate evidence supporting the effectiveness of acupuncture" for Labour pain in the scientific literature.
REFERENCES:
(1) Smith CA, Collins CT, Cyna AM, Crowther CA. Complementary and alternative therapies for pain management in labour. Cochrane Database of Systematic Reviews 2006, Issue 4. Art. No.: CD003521. DOI: 10.1002/14651858.CD003521.pub2. View abstract.
(2) McDonald, J. and Janz, S. 'The Acupuncture Evidence Project: Plain English Summary'. 2017. Available from the Australian Acupuncture and Chinese Medicine Association Ltd (AACMA) <http://www.acupuncture.org.au>
Accupuncture, Acupunture or Accupunture common misspelling
Note that "Acupuncture" is often misspelt as accupuncture, acupunture or accupunture, that is with either too many c's or not enough c's. I would love to be able to clear up this very common spelling mistake, and set the record straight.
Ac·u·punc·ture – pronounced ak-yoo-puhngk-cher; Origin: 1675–85; < Latin acū with a needle (ablative of acus  needle) or acu- (as combining form of acus ) + puncture.
GET INSTANT ACCESS to FREE WELLNESS NEWSLETTERS
I supply WELLNESS Newsletters to my patients and all other parties who are interested in optimizing their health and wellness potential.  ANTRAC WELLNESS Newsletters are jam-packed full of current powerful health-related information to help you attain optimal wellness and vitality and start living life to the full. Did I mention that the Newsletters are FREE?  To confirm my promise of supplying vital information on all health issues, CLICK on "Wellness Newsletters" Navigation Bar above to sample the rich contents of the Newsletters.
If YOU haven't already signed up and you would like to receive future ANTRAC WELLNESS Newsletters every 3 weeks hot off the press to your inbox, just click the Opt-In link below and supply your Email Address, First Name and Last Name. Subscription is absolutely FREE. How easy is that? I do NOT send out SPAM or supply your details to anyone else.