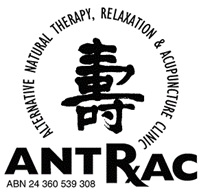 Acupuncture Infertility Treatments and IVF Procedure in Toowoomba
The world's first successful "test-tube baby" was Louise Joy Brown. She was born on July 25, 1978, in Great Britain. Two years later, Australia's first 'test tube baby' was born in 1980. After that time Infertility Treatments and the IVF Procedure have become increasingly more successful at permitting infertile couples to produce their very own "test-tube baby". The scientific IVF Procedure and Infertility Treatments require the use of medications that adjust hormonal imbalances in infertile females and males so that the likelihood of conception is increased. Time-tested and proven Traditional Chinese Medicine (TCM) protocol using acupuncture and Chinese herbs have a successful proven track record of enhancing fertility naturally. When ancient acupuncture practice and contemporary IVF scientific procedure combine a successful consequence is greatly augmented. Bounteous acupuncture trials demonstrate the improved outcome when applied during Infertility Treatments and the IVF Procedure. 
Often while infertile couples are engaging in a course of acupuncture treatment prior to western medical Infertility Treatments and the IVF Procedure, they actually conceive thanks to the course of acupuncture treatment alone. This is not unusual considering that many modern scientific trials have verified that the pregnancy rates for the most-used fertility drug Clomid is equal to a course of acupuncture. Both treatments produce a 50% likelihood of producing a pregnancy over a three month time period for infertile couples that are not undertaking an IVF Procedure. It must be noted that there are many acupoints that could cause serious harm including a miscarriage if used incorrectly. Thus it is essential that the Acupuncture treatment course is applied by a suitably-qualified acupuncture practitioner. I am Louis Gordon and I am a suitably-qualified acupuncture practitioner. I practice acupuncture from ANTRAC Acupuncture Clinic in Middle Ridge, Toowoomba, 4350, Queensland, Australia. I have over 3 decades of acupuncture experience, and I can help in practically all medical conditions associated with male and female Infertility Treatments and the IVF Procedure. Call for more information on (07) 4636 6100.
 MISSION STATEMENT: "I aim to get my patients as WELL as possible, as quickly as possible, and then to keep them WELL".

Acupuncture Infertility Treatments and IVF Procedure in Toowoomba
TRANSCRIPT FOR YOUTUBE VIDEO
Once upon a time, there was a couple that had been happily married for some time, but hadn't fallen pregnant.
Then there was poor Dianne. She thought to herself "All I want is a baby of my own. I have been trying to fall pregnant for ages, but it just isn't happening. What's wrong with me?"
Does this sound all too familiar? If you feel you or your partner have fertility issues, you will need to see your local GP. He (or she) will give you a referral to a fertility specialist.
Your fertility specialist will take your case history and discuss the possible causes of your infertility. I believe an enlightened fertility specialist will advise you to initially have acupuncture treatments to boost your fertility so you may possibly fall pregnant NATURALLY. He/she should explain Acupuncture is also very beneficial to increase the likelihood of falling pregnant if any Assisted Reproductive Technology (ART) is required.
Remember that male sperm issues are a major cause of infertility too, so your partner will also have to be evaluated.
Your fertility specialist will order a series of tests to establish the likely cause of your infertility, and will suggest the best treatment options for you and/or your partner.
You may find fathoming the possible causes of your Infertility is like a tangled Mosaic!
Assisted Reproductive Technology (ART) is a general term referring to methods used to achieve pregnancy by artificial or partially artificial means. When it comes to ART, do you know what's a bright idea?
It is strongly recommended to have a course of acupuncture prior to any ART procedure to boost your fertility and increase the likelihood of falling pregnant NATURALLY.
What does recent scientific research say about infertility, IVF and acupuncture?
RECENT ACUPUNCTURE RESEARCH FINDINGS
1 – A group of German researchers found that adding acupuncture to the traditional IVF treatment protocols substantially increased pregnancy success.
1 – Dr. Chang says acupuncture treatment stimulates egg production in women who can't (or don't want to) use fertility medications to help them get pregnant.
1 – They reported the pregnancy rates for an egg-producing drug such as Clomid is equal to acupuncture alone, both giving a 50% chance of pregnancy over a three months period for general patients, where no IVF procedure is performed.
2 – In other research published in the journal Medical Acupuncture, Sandra Emmons, MD, assistant professor of obstetrics and gynaecology at Oregon Health Sciences University, reported that acupuncture may directly impact the number of egg follicles available for fertilization in women undergoing IVF.
3 – Research has confirmed that acupuncture prevents miscarriage, enhances IVF success rates, and increases successful pregnancy rates.
4 – Researchers found that 35 percent of the women who received acupuncture  during IVF procedures had a baby compared with only 25 percent of women in the control groups, which is a 40% increase in success.
4 – Researchers noted that there is some evidence that suggests acupuncture needle stimulation may improve blood flow to the uterus.
REFERENCES to the RESEARCH CITED:
1 – Fertility and Sterility. April 2002. Dr. Chang.
2 – http://www.webmd.com/infertility-and-reproduction/features/ancient-art-of-infertility-treatment?page=2.
3 – Evidence-Based Complementary and Alternative Medicine, vol. 2012, Article ID 893023, 10 pages, 2012.
4 – Medical Daily. Christine Hsu. 30 January 2012.
Before commencing any ART procedure, I believe that it's always wise to see a suitably-qualified acupuncturist for a second opinion, as many patients who come for acupuncture prior to a scheduled IVF procedure, fall pregnant NATURALLY. This saves a lot of invasive procedures, and medicating, and obviously $ave$ a lot of money.
Before any ART procedure, self-injection of medications into the abdomen and/or taking pharmaceutical medications will generally be required.
These drugs regulate hormones, cause ovulation to occur, and increase the number of eggs.
If the major problem is with the sperm, or if the egg can't easily be penetrated by the sperm, then the ICSI procedure is applied.
In the ICSI procedure sperm is injected into the cytoplasm of an egg.
…………………………………………….. Then it's a waiting game!
All going well, your mission to fall pregnant will be successful.
Then a "little ray of sunshine" will come into the world. Then you will be able to take your "little ray of sunshine" home to illuminate your life. (Please make sure you take the right one!)
OFTEN Infertility + Acupuncture = "A little ray of sunshine".
Why do you think China is the most populous country on earth?
Traditional Chinese Medicine has been optimising health and boosting fertility using Chinese herbs and acupuncture for thousands of years.
Acupuncture is soothing, harmonises your meridians and optimises your health and wellbeing.
………. Anyway … What was the outcome of the two stories from before?
WELL! … They all lived happily ever after.
[You will have to watch the video to see what happened.]
Thank you from ANTRAC Acupuncture Clinic
If YOU live in SE Queensland, and YOU want to have Fertility Boosting Acupuncture call us.
We are located at 216 Ramsay St, MIDDLE RIDGE, Toowoomba, Queensland, 4350.
CALL (07) 4636 6100 for more information, or to secure your appointments.
Accupuncture, Acupunture or Accupunture common misspelling
Note that "Acupuncture" is often misspelt as accupuncture, acupunture or accupunture, that is with either too many c's or not enough c's. I would love to be able to clear up this very common spelling mistake, and set the record straight.
Ac·u·punc·ture – pronounced ak-yoo-puhngk-cher; Origin: 1675–85; < Latin acū with a needle (ablative of acus  needle) or acu- (as combining form of acus ) + puncture.
GET INSTANT ACCESS to FREE WELLNESS NEWSLETTERS
I supply WELLNESS Newsletters to my patients and all other parties who are interested in optimizing their health and wellness potential.  ANTRAC WELLNESS Newsletters are jam-packed full of current powerful health-related information to help you attain optimal wellness and vitality and start living life to the full. Did I mention that the Newsletters are FREE?  To confirm my promise of supplying vital information on all health issues, CLICK on "Wellness Newsletters" Navigation Bar above to sample the rich contents of the Newsletters.
If YOU haven't already signed up and you would like to receive future ANTRAC WELLNESS Newsletters every 3 weeks hot off the press to your inbox, just click the Opt-In link below and supply your Email Address, First Name and Last Name. Subscription is absolutely FREE. How easy is that? I do NOT send out SPAM or supply your details to anyone else.