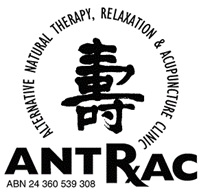 ElectroAcupuncture May Boost IVF Success Rate
Louise Joy Brown was the world's first successful "test-tube baby". Louise was born 0n July 25, 1978, in Great Britain. Then 2 years later, Australia's first 'test tube baby' was born in 1980. Over the following years Infertility Treatments and the IVF Procedure have become more and more successful at allowing infertile couples to have their own "test-tube baby". The IVF Procedure and Infertility Treatments necessitate the use of various medications to adjust hormonal disruptions in infertile females and males to increase the likelihood of conception. There is some research evidence that Chinese medicine treatment may assist in supporting specific fertility treatments such as IVF, and there is also broad agreement by Chinese medicine practitioners and other health practitioners about acupuncture as an adjunct treatment for IVF. Subsequently, many health practitioners may recommend acupuncture as an adjunct treatment that may assist with IVF treatment. There is continuing research about how acupuncture can assist with the effectiveness of IVF treatment and you should consult your treating practitioner/s about how acupuncture may be able to help you. There are many acupuncture points that can cause harm including a miscarriage if used incorrectly. It is absolutely essential that the Acupuncture treatment program is applied by a suitably qualified acupuncture practitioner.  My name is Louis Gordon and I am a suitably qualified acupuncture practitioner. I practice acupuncture from ANTRAC Acupuncture Clinic in Middle Ridge, Toowoomba, 4350, Queensland, Australia. With over 3 decades of acupuncture experience, I can assist in all aspects associated with male and female Infertility Treatments and the IVF Procedure. Call for more information on (07) 4636 6100.
 MISSION STATEMENT: "I aim to get my patients as WELL as possible, as quickly as possible, and then to keep them WELL".
Does ElectroAcupuncture Boost IVF Success Rate?
According to scientific research (1) , women who receive electronic acupuncture for infertility treatment might have a higher chance of conceiving. The study published in the medical journal Fertility and Sterility (1) examined 309 women undergoing the IVF process. It was observed that those women who received electrotherapy during the time of embryo transfer had a higher chance of giving birth. IVF treats infertility. In this treatment, the ovulatory process is controlled with medications. Ova (eggs) are removed from the body, fertilized with a sperm outside the human body and later implanted into the uterus.
Transcutaneous Electrical Acupoint Stimulation (TEAS) is one form of electronic acupuncture used in treating infertility. TEAS is a variant of the common electrotherapy procedure TENS. It is a safe and standardized method which does not use any needle. Cutaneous electrodes are applied at classical Chinese acupoints. Alternate low and high frequency electric currents are generated. In the above mentioned research, conducted in China, it has been found that this method when used during the IVF process can significantly improve live birth rates and pregnancy.
For millennia, acupuncture has been used in traditional Chinese medicine for infertility treatment. The new twist is TEAS. It makes use of the basic principle of acupuncture. The study in the medical journal Fertility and Sterility shows that live birth rates can jump from 21% to 42%.
For this study, the team of researchers thought TEAS would be more easily replicated on subjects and hence it was preferred to using traditional acupuncture. The women selected for this research:
• Were infertile,
• Were between 21 to 44 of age,
• Did not have any previous experience with acupuncture, and
• Were doing a fresh or frozen embryo transfer cycle.
Researchers divided the women into three groups: a placebo group, a group receiving treatment 30 minutes after embryo transfer and the third group which received treatment 24 hours earlier as well as 30 minutes after the treatment.
Conclusions from the Study (1)
Those women who received a single treatment had a clinical pregnancy rate of 42.7% while those having a double treatment had a clinical pregnancy rate of 50%. Live birth rates were 37.3% and 42% for these groups respectively.
This study forms part of a growing body of conflicting research which fuels the debate whether acupuncture can increase the success rate of IVF.
Earlier in 2002 in Germany, a study reported that traditional needle acupuncture improved pregnancy rates in women seeking IVF. The study did not consider birth rates.
Dr. Tarek El-Toukhy, a reproductive medicine specialist maintains that larger scale clinical trials should be conducted before adopting electro-acupuncture as an infertility treatment method.
The MicroCurrent Stimulator technique has proved very useful to balance the nature of the body and how it behaves. According to studies conducted by different scientists and teams, Electronic Acupuncture has proved to be useful for infertility in women.
REFERENCES:
(1) Zhang, R., Feng, X.-J., Guan, Q., Cui, W., Zheng, Y., Sun, W., and Han, J.-S. Increase of success rate for women undergoing embryo transfer by transcutaneous electrical acupoint stimulation: a prospective randomized placebo-controlled study. Fertil Steril. 2011; 96: 912–916
Article Source: http://EzineArticles.com/?expert=David_H_Brown
Accupuncture, Acupunture or Accupunture common misspelling
Note that "Acupuncture" is often misspelt as accupuncture, acupunture or accupunture, that is with either too many c's or not enough c's. I would love to be able to clear up this very common spelling mistake, and set the record straight.
Ac·u·punc·ture – pronounced ak-yoo-puhngk-cher; Origin: 1675–85; < Latin acū with a needle (ablative of acus  needle) or acu- (as combining form of acus ) + puncture.
GET INSTANT ACCESS to FREE WELLNESS NEWSLETTERS
I supply WELLNESS Newsletters to my patients and all other parties who are interested in optimizing their health and wellness potential.  ANTRAC WELLNESS Newsletters are jam-packed full of current powerful health-related information to help you attain optimal wellness and vitality and start living life to the full. Did I mention that the Newsletters are FREE?  To confirm my promise of supplying vital information on all health issues, CLICK on "Wellness Newsletters" Navigation Bar above to sample the rich contents of the Newsletters.
If YOU haven't already signed up and you would like to receive future ANTRAC WELLNESS Newsletters every 3 weeks hot off the press to your inbox, just click the Opt-In link below and supply your Email Address, First Name and Last Name. Subscription is absolutely FREE. How easy is that? I do NOT send out SPAM or supply your details to anyone else.