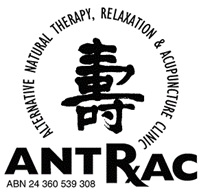 A Toowoomba Acupuncturist Discusses Factors Affecting the Success Rate of In-Vitro Fertilisation (IVF) in Toowoomba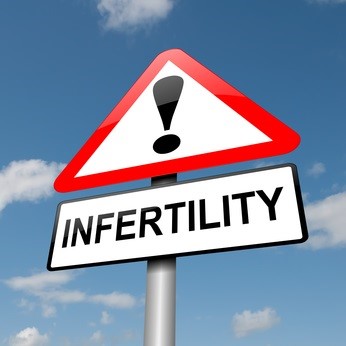 A Toowoomba acupuncturist discusses various factors affecting the success rate of In Vitro Fertilisation (IVF). The main indications for in vitro fertilisation (IVF) include Fallopian Tube Factors, Male Factor Issues, Endometriosis, Ovulatory Dysfunction and Unexplained Infertility (idiopathic infertility). Endometriosis is the major cause of infertility in females and IVF is warranted. The success rate has increased from 38% to 48% among women under the age of 35 years treated with Assisted Reproductive Technologies (ART) over the past decade.
Numerous women have had the emotional stress faced during Infertility Treatments and the IVF Procedure greatly calmed by a course of acupuncture applied by a suitably qualified acupuncture practitioner. My name is Louis Gordon and I am a Toowoomba acupuncturist. I practice acupuncture from ANTRAC Acupuncture Clinic in Middle Ridge, Toowoomba, 4350, Queensland, Australia. My 3.5 decades of acupuncture experience help assist in all aspects of treating symptoms associated with Infertility Treatments and the IVF Procedure. Call for more information on (07) 4636 6100.
MISSION STATEMENT: "I aim to get my patients as WELL as possible, as quickly as possible, and then to keep them WELL".
Factors Affecting the Success of In-Vitro Fertilisation (IVF)
In the article "In Vitro Fertilisation treatment and factors affecting success" published online in June 2013, authors Jack Yu Jen Huang M.D., Ph.D. and Zev Rosenwaks M.D. (1), discuss the improved efficacy of assisted reproductive technologies (ART) over the past decades, and the main indications for in vitro fertilisation (IVF). They note that the efficacy of ART "has increased from 38% to 48% among women under the age of 35 years treated with ART over the past decade." They further point out that currently an estimated 3.75 million babies have been born worldwide using ART.
In the article they discuss the indications for IVF are as follows:
1 – IVF Indicated for Fallopian Tube Factors
Regarding fallopian tube factors the authors state "Tubal-factor infertility accounts for 30% of cases of female infertility. Tubal damage has classically been associated with pelvic inflammatory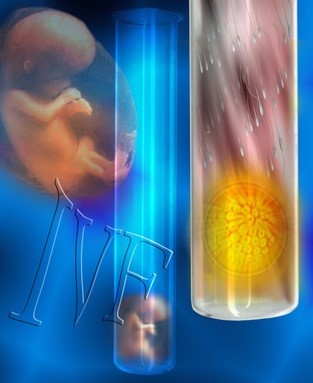 disease, most often with Chlamydia trachomatis and gonorrhea infections. Other causes of tubal obstruction may be either intrinsic (e.g. ascending salpingitis and salpingitis isthmica nodosa) or extrinsic (e.g. surgical sterilisation, endometriosis and peritonitis) in origin.
Before the introduction of IVF, reconstructive tubal surgery was the only treatment option for women with tubal obstruction. At present, IVF is the treatment of choice for women over the age of 35 years with significant tubal disease and those with other co-existing infertility problems. In vitro fertilisation is also indicated in women who remain infertile for 1 year after tubal surgery."
2 – IVF Indicated for Male Factor Issues
The authors continue "Abnormal semen parameters may be a contributing factor in up to 40% of infertile couples. In cases of severe oligospermia (fewer than 5 million motile sperm/ml), severe asthenospermia (less than 5% progressive motility), and severe teratospermia (less than 4% normal morphology based on strict Kruger criteria), IVF, or a combination of IVF and ICSI, should be offered, as these semen parameters are associated with poor success with artificial insemination. For women with obstructive or non-obstructive azoospermia, IVF with ICSI are indicated to achieve fertilisation using surgically retrieved spermatozoa from either microsurgical epididymal sperm aspiration or testicular sperm extraction."
3 – IVF Indicated for Endometriosis
Endometriosis is potentially the major cause of infertility in females. The authors report that "the incidence of endometriosis is reported to be in the range of 9–50% among women who underwent laparoscopy for infertility evaluation. The exact pathophysiology of endometriosis and its effects on fertility remain enigmatic. Proposed mechanisms of damage include distortion of adnexal anatomy and adverse peritoneal environment characterised by increased inflammatory cytokines and oxidative stress. This may interfere with follicular development, ovum pick up, fertilisation, and embryo development. Women with known or suspected moderate and severe endometriosis (stage III–IV) may be treated with either surgery or IVF. No prospective, randomised-controlled trial has compared the efficacy of the two treatment modalities. Surgical treatment is preferred in women who are symptomatic and those with endometriomas greater than 4 cm. In vitro fertilisation is indicated in women with co-existing causes of infertility, such as tubal obstruction, advanced maternal age, and abnormal semen parameters. A 3-month course of gonadotropin releasing hormone (GnRH) agonist administered before starting IVF has been shown to improve the ongoing pregnancy rate."
4 – IVF Indicated for Ovulatory Dysfunction
Consistent with the results of other recent surveys, the authors state "ovulatory dysfunction is a very common cause of female infertility, accounting for 25% of diagnoses. In this category, polycystic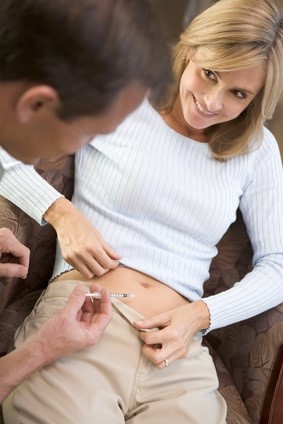 ovary syndrome (PCOS), characterised by the triad of polycystic ovaries, oligo- or amenorrhoea, and clinical and biochemical signs of androgen excess, is most common. Ovulatory dysfunction may also be a manifestation of other endocrinopathies, such as thyroid disorders and hyperprolactinaemia. Other rare causes include congenital adrenal hyperplasia, adrenal tumours, and androgen-secreting ovarian tumours. Women with normogonadotropic–normogonadal ovulatory disorders (World Health Organization group 2), including those with PCOS, can be successfully treated with ovulation induction combined with timed intercourse or intrauterine insemination (IUI). Ovulation induction is usually successful after treatment with clomiphene citrate, exogenous gonadotropins, aromatase inhibitors (e.g. letrozole, anastrazole), or selective oestrogen receptor modulators (e.g. tamoxifen).
Women with polycystic ovaries seen on ultrasound, irrespective of whether they harbor other clinical features of PCOS, have an increased risk of over-responding to gonadotropin stimulation and for developing ovarian hyperstimulation syndrome (OHSS). The risk of high-order multiple gestations is also significantly higher in women who have a high response to gonadotropin stimulation and who undergo an IUI. In these settings, conversion to IVF represents a safe and effective alternative to an IUI or to cycle cancellation. In vitro fertilisation is indicated for women who do not conceive after conventional ovarian-induction treatments, and especially for couples with other co-existing infertility factors.
5 – IVF Indicated for Unexplained Infertility
The fifth and final indication for IVF discussed by the authors involves unexplained infertility. The authors elaborate by stating "unexplained infertility is defined as the absence of an identifiable cause of infertility despite a thorough investigation demonstrating tubal patency, normal semen parameters, ovulation, normal ovarian reserve, and a normal endometrial cavity. The incidence of unexplained infertility ranges from 10–30%.
Treatment options include expectant management, IUI, empiric treatment with clomiphene citrate and IUI, clomiphene citrate combined with gonadotropins and IUI, and IVF. In vitro fertilisation is the most effective treatment option for couples with unexplained infertility, resulting in the highest per cycle pregnancy rate in the shortest time interval.
An empirical treatment algorithm for couples with unexplained infertility typically involves three cycles of clomiphene citrate and IUI, followed by three cycles of gonadotropin and IUI, and by IVF if the patients remain unsuccessful."
They stated "in a recent, prospective, randomised-controlled trial involving women with unexplained infertility between the ages of 21 and 39 years, participants were randomised to either an accelerated treatment algorithm (IVF after three unsuccessful clomiphene citrate and IUI treatment cycles) or the conventional treatment algorithm (IVF after three unsuccessful clomiphene citrate and IUI, and three unsuccessful gonadotropin and IUI treatment cycles). The time to pregnancy was significantly shorter in the accelerated arm compared with the conventional arm (hazard ratio 1.25; 95% CI, 1.00 to 1.56). The accelerated treatment algorithm was also more cost-effective, compared with the conventional treatment group. Age seems to be the single most important determining factor of success."
Summary of the Factors Affecting Overall IVF Success Rate in Helping Women to Fall Pregnant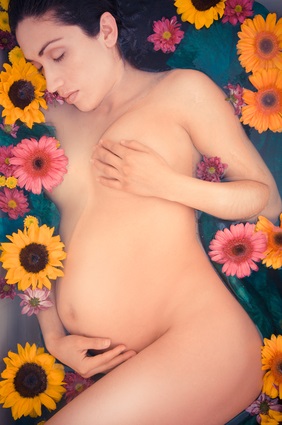 The authors summarised the factors affecting the overall IVF success rate. They concluded "although many attribute IVF success to innovations in the ART laboratory, we believe that the success of IVF treatment can be optimised by taking an individualised, patient-directed approach in the management of women undergoing ovarian hyperstimulation. Key components involve selection of the appropriate controlled ovarian hyperstimulation (COH) protocol and gonadotropin dosage, close monitoring of follicular growth and serum E2 levels, adjustment of gonadotropin dosage to avoid hyper-response, and individualised timing of human chorionic gonadotropin (hCG) injection. We believe this approach to COH monitoring improves oocyte and embryo quality, pregnancy and implantation rates, and, most importantly, minimises the risk of complications, namely OHSS."
Regarding the clinical challenge associated with the individualised selection of an appropriate controlled ovarian hyperstimulation (COH) protocol for each and every female, the authors state "Predictive factors of ovarian response include patient characteristics, such as age, parity, reproductive history, body mass index, and prior response to ART treatment. Endocrine markers of ovarian reserve, including basal follicle stimulating hormone (FSH), oestradiol (E2), inhibin B, and, more recently, anti-Müllerian hormone (AMH) levels, are also useful in distinguishing good and poor responders. Ultrasonographic assessments of the ovary, including antral follicle count (AFC), ovarian volume, and ovarian blood flow, have also been extensively evaluated as potential markers of ovarian reserve. Dynamic evaluation of ovarian reserve, including clomiphene citrate challenge testing, GnRH agonist stimulation testing, and exogenous FSH ovarian test, may be helpful."
Regarding the most accurate predictors of ovarian response to COH, the article stated "a recent meta-analysis concluded that all the dynamic ovarian reserve tests have limited predictive values. Anti-Müllerian hormone and antral follicle count (AFC) seem to be the two most accurate predictors of ovarian response to COH. Advantages of AMH over AFC and other endocrine and sonographic markers of ovarian reserve include consistent serum levels throughout the menstrual cycle and minimal cycle-to-cycle variability. Anti-Müllerian hormone has been shown to be an accurate marker of both hyper- and poor ovarian response to gonadotropin stimulation."
The article referenced further recent research that stated "a recent meta-analysis found that AMH, using cut-offs ranging from over 1.59 ng/ml to over 7.00 ng/ml, has an estimated sensitivity of 82% and specificity of 76% in predicting excessive ovarian response." From another recent prospective study of poor responders they reported "an AMH level of less than 0.99 ug/L (is) associated with 100% sensitivity and 73% specificity in predicting poor response." The authors cautioned "one of the ovarian reserve markers, however, possesses adequate sensitivity or specificity for predicting pregnancy outcomes."
REFERENCE:
(1) Huang JY, Rosenwaks Z. In vitro fertilisation treatment and factors affecting success. Best Pract Res Clin Obstet Gynaecol. 2012 Dec;26(6):777-88. doi: 10.1016/j.bpobgyn.2012.08.017. Epub 2012 Oct 9. Available from https://www.ncbi.nlm.nih.gov/pubmed/23059403
Acupuncture has been found beneficial in treating various symptoms associated with each of the five main indications for IVF as discussed above, and may possibly help patients with any of the five medical conditions above to fall pregnant naturally, or when coupled with any of the ART procedures. While acupuncture is unfortuneately NOT a magic bullet for EVERY couple, the relative inexpensiveness of a course of acupuncture certainly warrants investigation and participation, before a very costly ART (IVF or ICSI) program is commenced. For more information or to make an appointment CALL NOW (07) 4636 6100.
This article is simply for informational and educational purposes only, and is NOT a substitute for medical advice for which you should consult a suitably qualified physician.
Accupuncture, Acupunture or Accupunture common misspelling
Note that "Acupuncture" is often misspelt as accupuncture, acupunture or accupunture, that is with either too many c's or not enough c's. I would love to be able to clear up this very common spelling mistake, and set the record straight.
Ac·u·punc·ture – pronounced ak-yoo-puhngk-cher; Origin: 1675–85; < Latin acū with a needle (ablative of acus  needle) or acu- (as combining form of acus ) + puncture.
GET INSTANT ACCESS to FREE WELLNESS NEWSLETTERS
I supply WELLNESS Newsletters to my patients and all other parties who are interested in optimizing their health and wellness potential.  ANTRAC WELLNESS Newsletters are jam-packed full of current powerful health-related information to help you attain optimal wellness and vitality and start living life to the full. Did I mention that the Newsletters are FREE?  To confirm my promise of supplying vital information on all health issues, CLICK on "Wellness Newsletters" Navigation Bar above to sample the rich contents of the Newsletters.
If YOU haven't already signed up and you would like to receive future ANTRAC WELLNESS Newsletters every 3 weeks hot off the press to your inbox, just click the Opt-In link below and supply your Email Address, First Name and Last Name. Subscription is absolutely FREE. How easy is that? I do NOT send out SPAM or supply your details to anyone else.