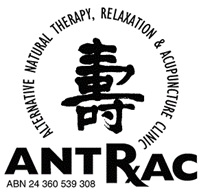 Toowoomba Acupuncturist Discusses IVF Procedure Time Lapse Embryo Imaging (TLEI) Breakthrough for Infertility Treatments
A novel IVF procedure "Time Lapse Embryo Imaging" has been pioneered by the Care Fertility Group in Britain. They are one of the world's leading providers of IVF procedures and infertility treatment. The innovative Time Lapse Embryo Imaging IVF procedure may dramatically increase the IVF success rate of having a baby through Assisted Reproductive Technology (ART). 
Traditional Chinese Medicine (TCM) and Acupuncture may increase the success rate of conceiving naturally and also by IVF procedures, by reducing the symptoms associated with infertility, for example – stress. My name is Louis Gordon and I am a suitably qualified acupuncture practitioner. I practice acupuncture from ANTRAC Acupuncture Clinic in Middle Ridge, Toowoomba, 4350, Queensland, Australia. I have over 3.5 decades of fertility-enhancement acupuncture experience, and I can assist in all aspects regarding the symptoms associated with male and female Infertility Treatments and especially when used alongside the IVF Procedure. Call for more information on (07) 4636 6100.
 MISSION STATEMENT: "I aim to get my patients as WELL as possible, as quickly as possible, and then to keep them WELL".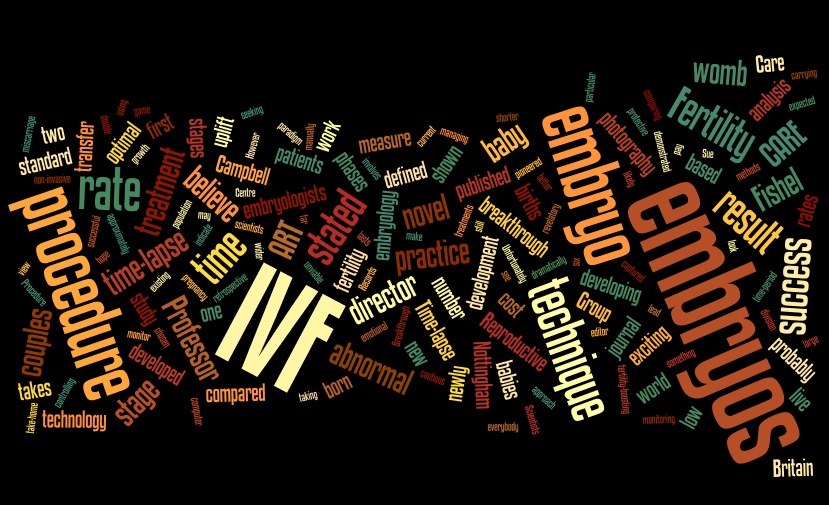 IVF Procedure Breakthrough for Infertility Treatments
The world's first successful "test-tube baby" Louise Joy Brown was born on July 25, 1978, in Great Britain. Currently licensed British IVF clinics perform approximately 60,000 IVF treatments each year, but a large percentage (76%) of them end in disappointment. Apart from the emotional cost, couples pay between £5,000 and £10,000 for each ART procedure.
A novel IVF procedure called Time Lapse Embryo Imaging has been pioneered by the Care Fertility Group in Nottingham, Britain. They are one of the world's leading providers of fertility treatment. The innovative procedure may prove to dramatically increase the success rate of having a baby through Assisted Reproductive Technology (ART).
CARE Scientists believe that they can double or even triple the number of healthy babies born using ART procedures. The fertility-boosting breakthrough involves a comparatively simple procedure that takes into consideration phases of embryo development.  The embryo developmental phases are captured by time-lapse photography.
Records show that only about 24 % of implanted IVF embryos in the UK result in live births. However, researchers believe this low success rate could be greatly increased to 78 % utilising the novel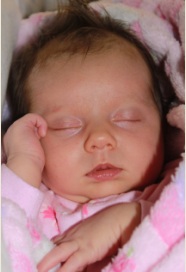 technique to determine the prime embryos.
The managing director of the CARE Fertility Group, Professor Simon Fishel, stated …..
"I believe it is the most exciting breakthrough we've had in probably 30 years."
Professor Fishel further stated "Every IVF practice in the world is unintentionally and unwittingly putting back into the womb unviable embryos that don't make babies."
"We hope to see a paradigm shift in terms of IVF. It's a game changer for everybody to have such an uplift in live birth rates. This is the beginning of something revelatory," he said.
The newly developed procedure ascertains the optimal embryos to transfer into the womb based on the amount of time that the fledgling embryo takes to grow from one stage into another stage. The novel technique comes at a cost of £750.
The newly developing embryo transforms through two major stages. Time-lapse photography is used to measure the time between the first appearance of the blastula (fluid-filled cavity) and the time that the embryo finally emerges from its protective shell.
CARE scientists discovered that when this defined time-period lasts longer than about six hours, the IVF embryo is probably carrying an abnormal number of chromosomes (called aneuploidy), which will inevitably lead to complications and most likely result in a failed pregnancy. Embryos with shorter time-periods between the two critical stages have been shown to be the optimal embryos to transfer and result in the highest take-home baby rate.
Results from a preliminary study which was published in the journal Reproductive Medicine Online and based on a retrospective analysis of 88 IVF embryos of 69 couples, found that the time-lapse technique could have improved the success rate of life births in this particular group of patients from 39% to 61%.
Professor Fishel stated "Even better success rates can be expected once the procedure is refined and applied to the wider population of infertile couples seeking IVF treatment".
"Our work has shown that we can easily classify embryos into low or high risk of being chromosomally abnormal. This is important because in itself this is the largest single cause of IVF failure and miscarriage," he said.
"The beauty of this technology is that the information is provided by a non-invasive process. So far we have seen a 56% uplift compared to conventional technology, giving our patients the equivalent to a 78% live-birth rate," he added.
Current standard-practice requires that embryologists manually monitor the IVF embryos in an incubator daily.  Time-lapse cameras accomplish this automatically by taking photographs every 10 minutes without interrupting the developing embryos.  The embryology director, Alison Campbell, from Care Fertility in Nottingham developed the computer algorithm controlling the analysis.
Ms Campbell stated "With time-lapse we have the ability to view more than 5,000 images over the same time period to observe and measure more closely each stage of division and growth. As a result of continuous monitoring we have demonstrated that delays at defined points indicate abnormal development."
Martin Johnson, a fertility expert and editor of the journal where the work is published, said "further prospective studies comparing the technique to existing methods of embryo selection are still needed before the procedure is recommended as standard treatment".
"There are caveats with this research….and for these reasons we have to be cautious," he said.
Sue Avery, director of Birmingham Women's Fertility Centre, said: "Unfortunately the study does not compare this exciting new approach with standard practice in embryology in which embryologists already look for the best embryos to place in the womb. Until the new technique is compared to current practice we cannot know whether different embryos are being chosen."
REFERENCE:
Campbell A, Fishel S, Bowman N, et al. Retrospective analysis of outcomes after IVF using an aneuploidy risk model derived from time-lapse imaging without PGS. Reproductive BioMedicine Online. Published online May 13 2013
DISCLAIMER:
The information and opinions expressed on this website are in no way a substitute for professional medical advice, diagnosis, or treatment. You must consult with your fertility specialist, pharmacist, or health care provider before implementing any suggestions or taking any supplements or following any treatment advice suggested by information on this site. Only your personal health care provider, your personal physician, or your pharmacist can supply you with advice that is deemed safe and effective for your individual health needs or diagnose medical conditions based on your personal medical history.
Accupuncture, Acupunture or Accupunture common misspelling
Note that "Acupuncture" is often misspelt as accupuncture, acupunture or accupunture, that is with either too many c's or not enough c's. I would love to be able to clear up this very common spelling mistake, and set the record straight.
Ac·u·punc·ture – pronounced ak-yoo-puhngk-cher; Origin: 1675–85; < Latin acū with a needle (ablative of acus  needle) or acu- (as combining form of acus ) + puncture.
GET INSTANT ACCESS to FREE WELLNESS NEWSLETTERS
I supply WELLNESS Newsletters to my patients and all other parties who are interested in optimizing their health and wellness potential.  ANTRAC WELLNESS Newsletters are jam-packed full of current powerful health-related information to help you attain optimal wellness and vitality and start living life to the full. Did I mention that the Newsletters are FREE?  To confirm my promise of supplying vital information on all health issues, CLICK on "Wellness Newsletters" Navigation Bar above to sample the rich contents of the Newsletters.
If YOU haven't already signed up and you would like to receive future ANTRAC WELLNESS Newsletters every 3 weeks hot off the press to your inbox, just click the Opt-In link below and supply your Email Address, First Name and Last Name. Subscription is absolutely FREE. How easy is that? I do NOT send out SPAM or supply your details to anyone else.