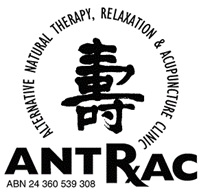 A Toowoomba, Queensland Acupuncturist Discusses How Electro-Acupuncture May Help Polycystic Ovary Syndrome (PCOS) Even More Than Exercise
At this time, Polycystic ovary syndrome (PCOS) happens to be one of the most common female endocrine disorders. PCOS is a complex, heterogeneous disorder of uncertain etiology, but there is strong evidence that PCOS can to a large degree be classified as a genetic disease. PCOS produces symptoms in approximately 5% to 10% of women of reproductive age (12 – 45 years old). PCOS is one of the leading causes of female sub-fertility and the most frequent endocrine problem in women of reproductive age. 
The principal features of PCOS are anovulation, resulting in irregular menstruation, amenorrhea, ovulation-related infertility, and polycystic ovaries. PCOS features excessive amounts or effects of androgenic (masculinizing) hormones, resulting in acne and hirsutism; and insulin resistance, often associated with obesity, Type 2 diabetes, and high cholesterol levels. The symptoms and severity of Polycystic ovary syndrome  vary greatly among affected women. Strangely, as many as 30% or more of women with PCOS do not even have polycystic ovaries as a sign. Infertility often results directly from chronic anovulation (lack of ovulation). Metabolic syndrome appears as a tendency towards central obesity and other symptoms associated with insulin resistance. Serum insulin, insulin resistance and homocysteine levels are higher in women with PCOS. 
REFERENCE: http://en.wikipedia.org/wiki/Polycystic_ovary_syndrome
Traditional Chinese Medicine (TCM) and Acupuncture may be beneficial for treating the symptoms of PCOS. This is Louis Gordon and I am an experienced acupuncture practitioner with a special interest in treating patients with infertility. I currently practice acupuncture and electro-acupuncture from ANTRAC Acupuncture Clinic in Middle Ridge, Toowoomba, 4350, Queensland, Australia. I have more than thirty-five years acupuncture practice, and subsequently, I may be able to assist with all facets related to the symptoms of male and female Infertility, and especially when the acupuncture is used as an adjunct to potentiate Assisted Reproduction Technology (ART) procedures including IUI Procedures, IVF Procedures and ICSI Procedures.
So if you would like relief from your PCOS symptoms or are having difficulty falling pregnant due to your PCOS, call us NOW for more technical information or to make an appointment on (07) 4636 6100.
 MISSION STATEMENT: "I aim to get my patients as WELL as possible, as quickly as possible, and then to keep them WELL".
A Toowoomba Acupuncturist Discusses how Electro-Acupuncture May Help Polycystic Ovary Syndrome (PCOS) Even More Than Exercise!
Polycystic Ovary Syndrome (PCOS) is the most common endocrine disorder that affects up to 10% of all women of child-bearing age. Women with PCOS frequently have irregular ovulation and menstruation, with many small immature egg follicles in the ovaries. This causes the ovaries to produce more testosterone which, in turn, leads to troublesome hair growth and acne. Obesity, insulin resistance and cardiovascular disease are also widespread among these patients.
In the article "Electro-Acupuncture Helps PCOS More Than Exercise!" (1), fertility expert and author, Hanah Calef, stated, "Electro-acupuncture can have a very powerful effect upon PCOS symptoms achieving the same results as regular aerobic exercise but with even greater success according to a Swedish study. While this is not an invitation to abandon your exercise routine, for some women, exercise, however intensive, is not enough to address their PCOS. Electro-acupuncture can help such women significantly and when exercise is continued alongside acupuncture even greater success might be expected."
In the 2011 study by Jedel et. al. (1), which was performed at the University of Gothenburg, Sweden, the effect of regular low-frequency electro-acupuncture (EA) treatments was compared to regular exercise to see which of the two was more effective in treating women with PCOS. The aim of the study was to increase the frequency of menstruation and decrease androgen levels in the subjects.
The acupuncture group underwent 14 treatments during the 16-week study. Acupuncture was given twice weekly for 2 weeks, once weekly for 6 weeks, and once every other week for 8 weeks, for a total of 14 treatments over 16 weeks. Acupuncture points were located in abdominal muscles and at the back of the knee, points known to be associated with the ovaries. The needles in the abdomen and leg were stimulated with a low-frequency electrical charge, enough to produce muscle contraction but not enough to produce pain or discomfort.
Calef reported that "PCOS is characterized by high levels of male hormones such as testosterone and DHEA (hyperandrogenism) and irregular or absent menstruation (oligo/amenorrhea). Ultrasound examination often reveals ovaries covered in multiple small cysts (polycystic ovaries) and in some women glucose / insulin imbalances are evident from blood tests."
In the study 84 women with PCOS were randomized. Subjects were aged between 18 and 37 years. The women were divided into three groups to receive 16 weeks of a specific low-frequency electro-acupuncture treatment, to perform regular physical exercise, or there was no intervention at all.
Calef reported "After sixteen weeks of acupuncture treatment testosterone levels fell by 25%, other androgens such as androsterone glucuronide fell by 30%, and levels of androstane-3α,17β-diol-3-glucuronide – another androgen – fell by 28%."
For subjects in the electro-acupuncture group the outcome was that their menstrual frequency increased significantly, more than doubling from 0.28/month at baseline to 0.69/month after the electro-acupuncture treatment.
Acne is a common symptom of PCOS. For subjects in the electro-acupuncture group, their 16-week follow-up "acne scores" had decreased by 32%. In both the acupuncture and the exercise groups there was improved menstrual frequency and decreased levels of several sex steroids both at the end of the treatment phase, and at the 16-week follow-up when compared with no intervention.
From the results of the study, the researchers concluded that "Low-frequency EA and physical exercise improved hyperandrogenism and menstrual frequency more effectively than no intervention in women with PCOS."
The researchers further concluded "Low-frequency EA was superior to physical exercise and may be useful for treating hyperandrogenism and oligo / amenorrhea."
Calef concluded "Don't forget that while this study shows that acupuncture can achieve many of the benefits of regular exercise, combining this treatment *with* exercise may give even greater benefits to women trying to conceive."
The Electro-Acupuncture Needling Technique that May Reduce the Symptoms Associated with PCOS
Acupuncture needles (length 30/50 mm, diameter 0.32 mm) were inserted to a depth of 15–35 mm in acupuncture points located in abdominal muscles with innervations corresponding to the ovaries at conception vessel (CV) 3, CV 6, and stomach (ST) 29 bilaterally.
Needles were also inserted at spleen (SP) 6, and SP 9 bilaterally.
The acupuncture points CV 3, CV 6, ST 29, SP 6, and SP 9 were stimulated electrically with low-frequency EA of 2 Hz for 30 min at each treatment; the intensity was adjusted to produce local muscle contractions without pain or discomfort.
Needles were also placed in extrasegmental acupuncture points that do not innervate the ovaries, alternating between muscles in the hand and/or lower arm; large intestine (LI) 4, or pericardium (PC) 6 bilaterally. All needles were stimulated manually (de qi) once when inserted. LI 4/PC 6 were stimulated manually by rotating the needle to evoke needle sensation every 10 min.
Key Findings of the Electro-Acupuncture Study of Subjects with Polycystic Ovary Syndrome (PCOS)
The researchers measured the muscle sympathetic nerve activity before and after the 16-week study. Following treatment, the study found the following:
Both the

acupuncture and exercise groups significantly decreased muscle sympathetic nerve activity

compared to the control group.

The acupuncture group experienced a drop in waist size

, but not a drop in body mass index or weight.
The exercise group experienced a drop in weight and body mass index but not in waist size.

The acupuncture group experienced fewer menstrual irregularities

but the exercise group's irregularities did not change.

In the acupuncture group, there was a significant drop in testosterone

. This is an important indicator because the strongest independent predictor of high sympathetic nerve activity in women is the level of testosterone.
It is absolutely essential to choose a qualified acupuncturist who has a genuine interest in treating the symptoms of infertility, and understands this specialised technical acupuncture procedure. With more than 3.5 decades of acupuncture experience behind me treating the symptoms of PCOS and other conditions that affect fertility, I am familiar with the treatment protocol used in the study. So call us NOW for more technical information or to make an appointment on (07) 4636 6100.
REFERENCES:
1. Jedel E, Labrie F, Odén A, Holm G, Nilsson L, Janson PO, Lind AK, Ohlsson C, Stener-Victorin E. Impact of electro-acupuncture and physical exercise on hyperandrogenism and oligo/amenorrhea in women with polycystic ovary syndrome: a randomized controlled trial. Am J Physiol Endocrinol Metab. 2011 Jan;300(1):E37-45. Epub 2010 Oct 13.
2. http://ajpendo.physiology.org/content/300/1/E37.full
3. http://www.bellaonline.com/articles/art173812.asp/zzz 
DISCLAIMER:
The information and opinions expressed on this website are in no way a substitute for professional medical advice, diagnosis, or treatment. You must consult with your fertility specialist, pharmacist, or health care provider before implementing any suggestions or taking any supplements or following any treatment advice suggested by information on this site. Only your personal health care provider, your personal physician, or your pharmacist can supply you with advice that is deemed safe and effective for your individual health needs or diagnose medical conditions based on your personal medical history.
Accupuncture, Acupunture or Accupunture common misspelling
Note that "Acupuncture" is often misspelt as accupuncture, acupunture or accupunture, that is with either too many c's or not enough c's. I would love to be able to clear up this very common spelling mistake, and set the record straight.
Ac·u·punc·ture – pronounced ak-yoo-puhngk-cher; Origin: 1675–85; < Latin acū with a needle (ablative of acus  needle) or acu- (as combining form of acus ) + puncture.
GET INSTANT ACCESS to FREE WELLNESS NEWSLETTERS
I supply WELLNESS Newsletters to my patients and all other parties who are interested in optimizing their health and wellness potential.  ANTRAC WELLNESS Newsletters are jam-packed full of current powerful health-related information to help you attain optimal wellness and vitality and start living life to the full. Did I mention that the Newsletters are FREE?  To confirm my promise of supplying vital information on all health issues, CLICK on "Wellness Newsletters" Navigation Bar above to sample the rich contents of the Newsletters.
If YOU haven't already signed up and you would like to receive future ANTRAC WELLNESS Newsletters every 3 weeks hot off the press to your inbox, just click the Opt-In link below and supply your Email Address, First Name and Last Name. Subscription is absolutely FREE. How easy is that? I do NOT send out SPAM or supply your details to anyone else.