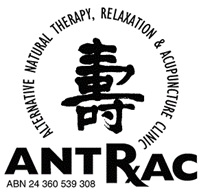 "FREEDOM from Pain and Sickness = WELLNESS! ……Grow YOUR WELLNESS HERE!"
MISSION STATEMENT: "I aim to get my patients as WELL as possible, as quickly as possible, and then to keep them WELL".
 When it comes to labor birth, things often do not go according to plan, and doctors must induce birth.  Induction labor is often required when the pregnant woman is more than one week post term, and doctors are called in to induce birth.  Induction labour is becoming much more common in Western countries due to the entrenched medical paradigm.  Induction labour is fraught with many medical problems including epidurals and forceps deliveries.  There are many natural ways to induce birth from drinking castor oil to eating pineapple.  Overdue labor birth can be easily prevented using Traditional Chinese Medicine.  Time-tested moxabustion is used to induce birth naturally and safely.  A Do-It-Yourself (DIY) labor birth kit is now available.  Safe and natural labour induction at home has never been easier.
Labour Induction Kit Comprehensive Video
The Do-It-Yourself (DIY) Labour Induction Kit contains EVERYTHING you need to induce labour naturally and safely at home.  The procedure is based on an ancient Traditional Chinese Medicine (TCM) Technique practiced for thousands of years.  
The D-I-Y treatment is 80% successful when applied for 4 consecutive days prior to the scheduled medical induction.
References:
The essential guide to acupuncture in pregnancy & childbirth, by Debra Betts.
GET INSTANT ACCESS to FREE WELLNESS NEWSLETTERS
I supply WELLNESS Newsletters to my patients and all other parties who are interested in optimizing their health and wellness potential. ANTRAC WELLNESS Newsletters are jam-packed full of current powerful health-related information to help you attain optimal wellness and vitality and start living life to the full. Did I mention that the Newsletters are FREE? To confirm my promise of supplying vital information on all health issues, CLICK on "Wellness Newsletters" Navigation Bar above to sample the rich contents of the Newsletters.
If YOU haven't already signed up and you would like to receive future ANTRAC WELLNESS Newsletters every 3 weeks hot off the press to your inbox, just click the Opt-In link below and supply your Email Address, First Name and Last Name. Subscription is absolutely FREE. How easy is that? I do NOT send out SPAM or supply your details to anyone else.