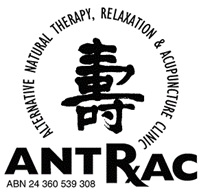 "FREEDOM from Pain and Sickness = WELLNESS! ……Grow YOUR WELLNESS HERE!"
MISSION STATEMENT: "I aim to get my patients as WELL as possible, as quickly as possible, and then to keep them WELL".
 Welcome to the Natural Health and Wellness Program of Alternative Natural Therapy, Relaxation and Acupuncture Clinic (ANTRAC).  Just as fresh clean water bubbling up from a natural well is vital to sustain life … my WELLNESS information will help YOU to sustain a healthy vibrant life beaming with optimal wellness.  Welcome to the well of wellness.
RESOURCES SECTION
Welcome to the Resources Section.  I aim to supply resources – articles, videos etc that inform you about how to obtain optimal health in a world that is not conducive to that.
GET INSTANT ACCESS to FREE WELLNESS NEWSLETTERS
I supply WELLNESS Newsletters to my patients and all other parties who are interested in optimizing their health and wellness potential. ANTRAC WELLNESS Newsletters are jam-packed full of current powerful health-related information to help you attain optimal wellness and vitality and start living life to the full. Did I mention that the Newsletters are FREE? To confirm my promise of supplying vital information on all health issues, CLICK on "Wellness Newsletters" Navigation Bar above to sample the rich contents of the Newsletters.
If YOU haven't already signed up and you would like to receive future ANTRAC WELLNESS Newsletters every 3 weeks hot off the press to your inbox, just click the Opt-In link below and supply your Email Address, First Name and Last Name. Subscription is absolutely FREE. How easy is that? I do NOT send out SPAM or supply your details to anyone else.