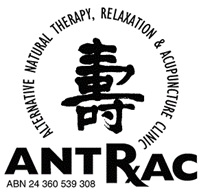 "FREEDOM from Pain and Sickness = WELLNESS! ……Grow YOUR WELLNESS HERE!"
MISSION STATEMENT: "I aim to get my patients as WELL as possible, as quickly as possible, and then to keep them WELL".
 Welcome to the Natural Health and Wellness Program of Alternative Natural Therapy, Relaxation and Acupuncture Clinic (ANTRAC).  Just as fresh clean water bubbling up from a natural well is vital to sustain life … my WELLNESS information will help YOU to sustain a healthy vibrant life beaming with optimal wellness.  Welcome to the well of wellness.
TOOWOOMBA ACUPUNCTURIST DISCUSSES THE TRUTH ABOUT CHOLESTEROL & SATURATED FATS
Heart Surgeon Speaks Out On What Really Causes Heart Disease
 Dr. Dwight Lundell
PreventDisease
Thu, 01 Mar 2012 21:58 CST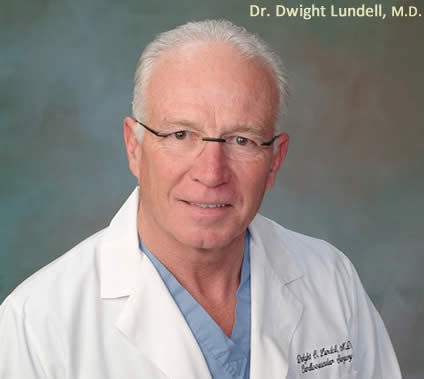 We physicians with all our training, knowledge and authority often acquire a rather large ego that tends to make it difficult to admit we are wrong. So, here it is. I freely admit to being wrong. As a heart surgeon with 25 years experience, having performed over 5,000 open-heart surgeries, today is my day to right the wrong with medical and scientific fact.
I trained for many years with other prominent physicians labelled "opinion makers." Bombarded with scientific literature, continually attending education seminars, we opinion makers insisted heart disease resulted from the simple fact of elevated blood cholesterol.
The only accepted therapy was prescribing medications to lower cholesterol and a diet that severely restricted fat intake. The latter of course we insisted would lower cholesterol and heart disease. Deviations from these recommendations were considered heresy and could quite possibly result in malpractice.
It Is Not Working!
These recommendations are no longer scientifically or morally defensible. The discovery a few years ago that inflammation in the artery wall is the real cause of heart disease is slowly leading to a paradigm shift in how heart disease and other chronic ailments will be treated.
The long-established dietary recommendations have created epidemics of obesity and diabetes, the consequences of which dwarf any historical plague in terms of mortality, human suffering and dire economic consequences.
Despite the fact that 25% of the population takes expensive statin medications and despite the fact we have reduced the fat content of our diets, more Americans will die this year of heart disease than ever before.
Statistics from the American Heart Association show that 75 million Americans currently suffer from heart disease, 20 million have diabetes and 57 million have pre-diabetes. These disorders are affecting younger and younger people in greater numbers every year.
Simply stated, without inflammation being present in the body, there is no way that cholesterol would accumulate in the wall of the blood vessel and cause heart disease and strokes. Without inflammation, cholesterol would move freely throughout the body as nature intended. It is inflammation that causes cholesterol to become trapped.
Inflammation is not complicated — it is quite simply your body's natural defence to a foreign invader such as a bacteria, toxin or virus. The cycle of inflammation is perfect in how it protects your body from these bacterial and viral invaders. However, if we chronically expose the body to injury by toxins or foods the human body was never designed to process,a condition occurs called chronic inflammation. Chronic inflammation is just as harmful as acute inflammation is beneficial.
What thoughtful person would willfully expose himself repeatedly to foods or other substances that are known to cause injury to the body? Well, smokers perhaps, but at least they made that choice willfully.
The rest of us have simply followed the recommended mainstream diet that is low in fat and high in polyunsaturated fats and carbohydrates, not knowing we were causing repeated injury to our blood vessels. This repeated injury creates chronic inflammation leading to heart disease, stroke, diabetes and obesity.
Let me repeat that: The injury and inflammation in our blood vessels is caused by the low fat diet recommended for years by mainstream medicine.
What are the biggest culprits of chronic inflammation? Quite simply, they are the overload of simple, highly processed carbohydrates (sugar, flour and all the products made from them) and the excess consumption of omega-6 vegetable oils like soybean, corn and sunflower that are found in many processed foods.
Take a moment to visualize rubbing a stiff brush repeatedly over soft skin until it becomes quite red and nearly bleeding. you kept this up several times a day, every day for five years. If you could tolerate this painful brushing, you would have a bleeding, swollen infected area that became worse with each repeated injury. This is a good way to visualize the inflammatory process that could be going on in your body right now.
Regardless of where the inflammatory process occurs, externally or internally, it is the same. I have peered inside thousands upon thousands of arteries. A diseased artery looks as if someone took a brush and scrubbed repeatedly against its wall. Several times a day, every day, the foods we eat create small injuries compounding into more injuries, causing the body to respond continuously and appropriately with inflammation.
While we savor the tantalizing taste of a sweet roll, our bodies respond alarmingly as if a foreign invader arrived declaring war. Foods loaded with sugars and simple carbohydrates, or processed with omega-6 oils for long shelf life have been the mainstay of the American diet for six decades. These foods have been slowly poisoning everyone.
How does eating a simple sweet roll create a cascade of inflammation to make you sick?
Imagine spilling syrup on your keyboard and you have a visual of what occurs inside the cell. When we consume simple carbohydrates such as sugar, blood sugar rises rapidly. In response, your pancreas secretes insulin whose primary purpose is to drive sugar into each cell where it is stored for energy. If the cell is full and does not need glucose, it is rejected to avoid extra sugar gumming up the works.
When your full cells reject the extra glucose, blood sugar rises producing more insulin and the glucose converts to stored fat.
What does all this have to do with inflammation? Blood sugar is controlled in a very narrow range. Extra sugar molecules attach to a variety of proteins that in turn injure the blood vessel wall. This repeated injury to the blood vessel wall sets off inflammation. When you spike your blood sugar level several times a day, every day, it is exactly like taking sandpaper to the inside of your delicate blood vessels.
While you may not be able to see it, rest assured it is there. I saw it in over 5,000 surgical patients spanning 25 years who all shared one common denominator — inflammation in their arteries.
Let's get back to the sweet roll. That innocent looking goody not only contains sugars, it is baked in one of many omega-6 oils such as soybean. Chips and fries are soaked in soybean oil; processed foods are manufactured with omega-6 oils for longer shelf life. While omega-6's are essential -they are part of every cell membrane controlling what goes in and out of the cell — they must be in the correct balance with omega-3's.
If the balance shifts by consuming excessive omega-6, the cell membrane produces chemicals called cytokines that directly cause inflammation.
Today's mainstream American diet has produced an extreme imbalance of these two fats. The ratio of imbalance ranges from 15:1 to as high as 30:1 in favor of omega-6. That's a tremendous amount of cytokines causing inflammation. In today's food environment, a 3:1 ratio would be optimal and healthy.
To make matters worse, the excess weight you are carrying from eating these foods creates overloaded fat cells that pour out large quantities of pro-inflammatory chemicals that add to the injury caused by having high blood sugar. The process that began with a sweet roll turns into a vicious cycle over time that creates heart disease, high blood pressure, diabetes and finally, Alzheimer's disease, as the inflammatory process continues unabated.
There is no escaping the fact that the more we consume prepared and processed foods, the more we trip the inflammation switch little by little each day. The human body cannot process, nor was it designed to consume, foods packed with sugars and soaked in omega-6 oils.
There is but one answer to quieting inflammation, and that is returning to foods closer to their natural state. To build muscle, eat more protein. Choose carbohydrates that are very complex such as colorful fruits and vegetables. Cut down on or eliminate inflammation- causing omega-6 fats like corn and soybean oil and the processed foods that are made from them.
One tablespoon of corn oil contains 7,280 mg of omega-6; soybean contains 6,940 mg. Instead, use olive oil or butter from grass-fed beef.
Animal fats contain less than 20% omega-6 and are much less likely to cause inflammation than the supposedly healthy oils labelled polyunsaturated. Forget the "science" that has been drummed into your head for decades. The science that saturated fat alone causes heart disease is non-existent. The science that saturated fat raises blood cholesterol is also very weak. Since we now know that cholesterol is not the cause of heart disease, the concern about saturated fat is even more absurd today.
The cholesterol theory led to the no-fat, low-fat recommendations that in turn created the very foods now causing an epidemic of inflammation. Mainstream medicine made a terrible mistake when it advised people to avoid saturated fat in favor of foods high in omega-6 fats. We now have an epidemic of arterial inflammation leading to heart disease and other silent killers.
What you can do is choose whole foods your grandmother served and not those your mom turned to as grocery store aisles filled with manufactured foods. By eliminating inflammatory foods and adding essential nutrients from fresh unprocessed food, you will reverse years of damage in your arteries and throughout your body from consuming the typical American diet.

Cholesterol Plays Key Role in Cell Signaling
By Dr. Mercola
Are you still under the impression that cholesterol is a dietary villain and a primary cause of heart disease? And do you avoid eating healthy animal foods like eggs, butter and grass-fed beef because of "high-cholesterol" fears?
It's time for these pervasive myths to be laid to rest, as when you understand the truth about how cholesterol works in your body you'll realize it's not an enemy to your health, but instead plays an essential role in keeping your body functioning optimally.
Cholesterol Crucial for Healthy Cell Functioning
Cholesterol has been demonized since the early 1950's, following the popularization of Ancel Keys' flawed research. As a result, people now spend tens of billions of dollars on cholesterol-reducing drugs each year, thinking they have to lower this "dangerous" molecule lest they keel over from a heart attack.
But cholesterol has many health benefits. Recent research revealed, for instance, that cholesterol plays a key role in regulating protein pathways involved in cell signaling and may also regulate other cellular processes.1
It's already known that cholesterol plays a critical role within your cell membranes, but this new research suggests cholesterol also interacts with proteins inside your cells, adding even more importance.
Your body is composed of trillions of cells that need to interact with each other. Cholesterol is one of the molecules that allow for these interactions to take place. For example, cholesterol is the precursor to bile acids, so without sufficient amounts of cholesterol, your digestive system can be adversely affected.
It also plays an essential role in your brain, which contains about 25 percent of the cholesterol in your body. It is critical for synapse formation, i.e. the connections between your neurons, which allow you to think, learn new things, and form memories.
In fact, there's reason to believe that low-fat diets and/or cholesterol-lowering drugs may cause or contribute to Alzheimer's disease. Low cholesterol levels have also been linked to violent behavior, due to adverse changes in brain chemistry, particularly a reduction in serotonin activity Furthermore, you need cholesterol to produce steroid hormones, including your sex hormones. Vitamin D is also synthesized from a close relative of cholesterol: 7-dehydrocholesterol.
VIDEO – Cholesterol is Necessary for Life Itself
Considering the fact that conventional medicine has been telling us that heart disease is due to elevated cholesterol and recommends lowering cholesterol levels as much as possible, it may come as a shock to learn that having too little cholesterol is actually a verifiable risk to your health. As Chris Masterjohn, who recently received his PhD in nutritional sciences from the University of Connecticut, explained, to get an idea of the importance of cholesterol you only need to look at what happens if you don't have it…
"If we want to understand why cholesterol is really an incredibly important molecule and is really our friend rather than our enemy, I think what we should look at is the question, 'What happens without cholesterol?' he says.
…[L]ook at Smith-Lemli-Opitz syndrome or SLOS, which is a symptom of genetic deficiency in cholesterol. It's when people can't make enough cholesterol on their own. In order to actually have this full-blown syndrome, it's a recessive trait, which means you need a defective gene for cholesterol synthesis from your father, and you need one from your mother as well. Now, the number of people who carry this defective gene in the population is about one to three percent of the population.
However, the number of babies who are born with Smith-Lemli-Opitz syndrome is far lower than we would expect. …It turns out that if [the fetus] has both of these genes and the unborn child can't synthesize its own cholesterol, then this usually results in spontaneous abortion. So right away we see that cholesterol is needed for life itself…"
In those rare cases where a baby is born with Smith-Lemli-Opitz syndrome, the child is susceptible to and can present a wide range of defects, such as:
| | | |
| --- | --- | --- |
| Autism or mental retardation | Failure to thrive | Physical defects in hands, feet and/or internal organs |
| Visual problems | Increased susceptibility to infection | Digestive problems |
Heart Disease May Even be Caused by a Cholesterol Deficiency
According to Dr. Stephanie Seneff:
"Heart disease, I think, is a cholesterol deficiency problem, and in particular a cholesterol sulfate deficiency problem…"
Through her research, she has developed a theory in which the mechanism we call "cardiovascular disease" (of which arterial plaque is a hallmark) is actually your body's way to compensate for not having enough cholesterol sulfate. She believes that cholesterol combines with sulfur to form cholesterol sulfate, and this cholesterol sulfate helps thin your blood by serving as a reservoir for the electron donations you receive when walking barefoot on the earth (also called grounding). She believes that, via this blood-thinning mechanism, cholesterol sulfate may provide natural protection against heart disease. In fact, she goes so far as to hypothesize that heart disease is likely the result of cholesterol deficiency — which of course is diametrically opposed to the conventional view.
Total Cholesterol Level is Not a Reliable Indicator of Your Heart Disease Risk
As the leading causes of death in the United States, it's important to monitor your risk factors for heart disease and make changes to your lifestyle accordingly. However, total cholesterol will tell you virtually nothing about your disease risk, unless it's exceptionally elevated (above 330 or so, which would be suggestive of familial hypercholesterolemia, and is, in my view, about the only time a cholesterol-lowering drug would be appropriate). Two ratios that are far better indicators of heart disease risk are:
Your HDL/total cholesterol ratio

: HDL percentage is a very potent indicator of your heart disease risk. Just divide your HDL level by your total cholesterol. This percentage should ideally be above 24 percent. Below 10 percent, it's a significant indicator of risk for heart disease

Your triglyceride/HDL ratios

: This percentage should ideally be below 2
Four additional risk factors for heart disease are:
Your fasting insulin level

: Any meal or snack high in carbohydrates like fructose and refined grains generates a rapid rise in blood glucose and then insulin to compensate for the rise in blood sugar. The insulin released from eating too many carbs promotes fat and makes it more difficult for your body to shed excess weight, and excess fat, particularly around your belly, is one of the major contributors to heart disease.
Your fasting insulin level can be determined by a simple, inexpensive blood test. A normal fasting blood insulin level is below 5, but ideally you'll want it below 3. If your insulin level is higher than 3 to 5, the most effective way to optimize it is to reduce or eliminate all forms of dietary sugar, particularly fructose, from your diet.
Your fasting blood sugar level:

Studies have shown that people with a

fasting blood sugar level

of 100-125 mg/dl had a nearly 300 percent higher risk of having coronary heart disease than people with a level below 79 mg/dl.

Your waist circumference:

Visceral fat, the type of fat that collects around your internal organs, is a well-recognized risk factor for heart disease. The simplest way to evaluate your risk here is by simply measuring your waist circumference. For further instructions, please see my previous article,

Your Waist Size Can Be a Powerful Predictor of Hypertension and Other Chronic Diseases

.

Your iron level

: Iron can be a very potent cause of oxidative stress, so if you have

excess iron levels

you can damage your blood vessels and increase your risk of heart disease. Ideally, you should monitor your ferritin levels and make sure they are not much above 80 ng/ml. The simplest way to lower them if they are elevated is to donate your blood. If that is not possible you can have a therapeutic phlebotomy and that will effectively eliminate the excess iron from your body.
Do You Need to Monitor Your Dietary Cholesterol Intake?
About 80-90 percent of the cholesterol in your body is produced by your liver, which has led to the faulty assumption that cholesterol from dietary sources can, and should, be avoided. Dr. Seneff actually believes it's difficult to get "too much" cholesterol in your diet, particularly in the standard American diet. But you may very well be getting too little, and that can cause serious problems. She points to the research by Weston A. Price, a dentist by profession who traveled all around the world studying the health effects of indigenous diets. Interestingly enough, many indigenous diets are shockingly high in dietary cholesterol based on today's conventional medical standards.
Cholesterol-rich foods like caviar, liver and the adrenal glands of bears were highly valued in some cultures that also had very low rates of heart disease and other modern diseases.
Dr. Seneff believes, as do I, that placing an upper limit on dietary cholesterol, especially such a LOW upper limit as is now recommended, is likely causing far more harm than good. You can get an idea of what types of cholesterol-rich foods to include in your diet by following my nutrition plan. As Masterjohn further pointed out:2
"Since we cannot possibly eat enough cholesterol to use for our bodies' daily functions, our bodies make their own. When we eat more foods rich in this compound, our bodies make less. If we deprive ourselves of foods high in cholesterol — such as eggs, butter, and liver — our body revs up its cholesterol synthesis. The end result is that, for most of us, eating foods high in cholesterol has very little impact on our blood cholesterol levels.
In seventy percent of the population, foods rich in cholesterol such as eggs cause only a subtle increase in cholesterol levels or none at all. In the other thirty percent, these foods do cause a rise in blood cholesterol levels. Despite this, research has never established any clear relationship between the consumption of dietary cholesterol and the risk for heart disease… Raising cholesterol levels is not necessarily a bad thing either."
How to Optimize Your Cholesterol Levels Naturally
The goal of the guidelines below is not to lower your cholesterol as low as it can go, but rather to optimize your levels so they're working in the proper balance with your body. Again, the majority of your cholesterol is produced by your liver, which is influenced by your insulin levels. Therefore, if you optimize your insulin level, you will automatically optimize your cholesterol. This is why my primary recommendations for safely regulating your cholesterol have to do with modifying your diet and lifestyle as follows:
Reduce, with the plan of eliminating, grains and sugars in your diet. It is vitally important to eliminate gluten-containing grains and dangerous sugars especially fructose.

Consume a good portion of your food raw.

Make sure you are getting plenty of high-quality, animal-based omega 3 fats, such as krill oil. Research suggests that as little as 500 mg of krill per day may

improve your total cholesterol and triglycerides

and will likely increase your HDL cholesterol.

Replace harmful vegetable oils and synthetic trans fats with healthful fats, such as olive oil, butter and coconut oil (remember olive oil should be used cold only, use coconut oil for cooking and baking).

Include

fermented foods

in your daily diet. This will not only optimize your intestinal microflora, which will boost your overall immunity, it will also introduce beneficial bacteria into your mouth. Poor oral health is another powerful indicator of increased heart disease risk.

Optimize your vitamin D levels

, ideally through appropriate sun exposure as this will allow your body to also create

vitamin D sulfate

—another factor that may play a crucial role in preventing the formation of arterial plaque.

Exercise regularly. Make sure you incorporate

high-intensity interval exercises

, which also optimize your human growth hormone (HGH) production.

Avoid smoking or drinking alcohol excessively.

Be sure to get plenty of

high-quality, restorative sleep

.
REFERENCE: http://articles.mercola.com/sites/articles/archive/2013/01/16/cholesterol-regulates-cell-signaling.aspx?e_cid=20130116_DNL_art_2
Avocados Can Optimise Blood Cholesterol Levels
Avocados have a long list of potential health benefits. For example, besides its anti-inflammatory properties, previous research from Japan suggests this powerful fruit may also help protect against liver damage. In one study,4 laboratory rats were fed avocado and 22 other fruits. The rats were then given D-galactosamine, a potent liver toxin that interferes with cell synthesis and results in cell death. The rats fed avocado suffered the least amount of liver damage. The chemical-induced liver injuries resemble those caused by viruses, so the researchers suggested avocado could potentially offer support in the treatment of viral hepatitis. According to one lead author Hirokazu Kawagishi, Ph.D:
"Besides offering taste and nutrition, avocados seem to improve liver health. People should eat more of them."
Due to its beneficial raw fat content, avocado enables your body to more efficiently absorb fat-soluble nutrients (such as alpha- and beta-carotene and lutein) in other foods eaten in conjunction. One 2005 study,5 found that adding avocado to salad allowed the volunteers to absorb three to five times more carotenoids antioxidant molecules, which help protect your body against free radical damage. Other research has found that avocados:
Can help improve lipid profiles in both healthy individuals and those with non-optimized HDL/ total cholesterol levels). In one study,

8

healthy individuals saw a 16 percent decrease of serum total cholesterol level following a one-week long diet high in monounsaturated fat from avocados. In those with elevated cholesterol levels, the avocado diet resulted in a 17 percent decrease of serum total cholesterol, and a 22 percent decrease of both LDL-cholesterol and triglycerides, along with an 11 percent increase of the so-called "good" HDL cholesterol.
The Best Way to Peel an Avocado
Did you know there are many ways to skin an avocado? Well, there are, and how you de-skin your fruit can have a bearing on the nutrients you get from it. In 2010, the California Avocado Commission issued guidelines for getting the most out of your avocado by peeling it the right way:9
"California-grown avocados contain 11 carotenoids. According to USDA's Agricultural Research Service, avocados contain a complex package of phytonutrients, including carotenoids that may provide numerous health benefits. Carotenoids appear to protect humans against certain cancers, heart disease and age-related macular degeneration.
The UCLA research showed that in California avocados, the greatest concentration of beneficial carotenoids is in the dark green fruit of the avocado closest to the peel.
'The Commission's public relations outreach to encourage consumers to 'nick and peel' their California avocados and to eat that dark green area of the fruit has resulted in 33 million consumer impressions,' said Jan DeLyser, vice president of marketing for CAC. 'This 'nick and peel' message is also valuable information for produce departments to share with their shoppers.'"
To preserve the area with the greatest concentration of antioxidants, you basically want to peel the avocado with your hands, as you would a banana:
First, cut the avocado length-wise, around the seed

Holding each half, twist them in the opposite directions to separate them from the seed

Remove the seed

Cut each half, lengthwise

Next, using your thumb and index finger, simply peel the skin off each piece
How to Get More Avocado into Your Diet
While avocado is commonly eaten raw, on salad or alone, with nothing but a dash of Himalayan salt and some ground pepper, for example, there are many other ways to include avocado in your diet. For example, you can use avocado in the following ways:
REFERENCE:
http://articles.mercola.com/sites/articles/archive/2013/01/17/avocado-benefits.aspx?e_cid=20130117_DNL_art_1&utm_source=dnl&utm_medium=email&utm_campaign=20130117
Red Yeast Rice
Saskia Brown on 25 June 2013. Posted by WellBeing Natural Health & Living News
 Red yeast rice, or red fermented rice, is a fermented product of rice on which a species of red yeast called Monascus purpureus has been grown. It has been used for centuries in China as both a food and medicinal product. The first documented use of red yeast rice was as early as 800 A.D. in the Tang Dynasty where it was proposed to be an aid for gastric problems such as indigestion and diarrhea, as well as for blood circulation and spleen and stomach health. In Asian countries, red yeast rice is a dietary staple and is used to make rice wine, as a flavouring agent and to preserve the flavour and colour of fish and meat. Red yeast rice is currently used in Chinese medicine to lower cholesterol, promote blood circulation and aid digestive problems.
Red yeast rice contains nine naturally occurring compounds which are collectively known as monacolins, all of which reduce cholesterol levels in the body by inhibiting cholesterol synthesis. One of these compounds, monacolin K, is a potent inhibitor of HMG-CoA reductase, the enzyme which helps make cholesterol. The prescription drug lovastatin sold in the United States is identical to monacolin K. Statin medications are prescribed to lower 'bad' LDL cholesterol levels and help reduce the risk of heart disease.
It is due to the presence of monacolin K in red yeast rice products that the US Food and Drug Administration considered them to be drugs rather than supplements and has recently required the manufacturers remove any red yeast rice products that contained monacolin from the US market.
Red yeast rice contains starch, protein, and trace elements such as magnesium and sodium. It also contains sterols such as beta-sitosterol and campesterol that help to block cholesterol absorption in the intestines. Isoflavones, monounsaturated fatty acids such as oleic, linoleic and linoleic acids and B vitamins such as niacin are also present.
Cholesterol lowering
Red yeast rice has been shown in many studies to significantly reduce high cholesterol. One of these studies, undertaken by the UCLA School of Medicine involved 83 people with high cholesterol levels. They received either a red yeast rice supplement or a placebo over a twelve week period. Those who took the red yeast rice extract experienced significantly lower levels of total cholesterol and 'bad' LDL cholesterol as well as triglycerides (fats in the blood) compared to those taking placebo.
In another eight week study of 446 people with high cholesterol, those receiving red yeast rice also experienced a significant drop in cholesterol levels compared to those who took placebo. Total cholesterol fell by 22.7 per cent, LDL cholesterol by 31 per cent and triglycerides by 34 per cent in the red yeast rice group. The 'good' HDL cholesterol increased by 20 per cent in the red yeast rice group.
This research was again confirmed in a June 2012 study which involved 18 patients with high cholesterol who took a red yeast rice and phytosterol product over a period of six weeks. It was reported in the Journal of Dietary Supplements that total cholesterol was reduced by 19 per cent and LDL by 33 per cent. This magnitude of reduction in LDL cholesterol was significantly greater than the 28 per cent reduction which was observed in a 1999 Journal of the American Medical Association meta-analysis on the average effectiveness of statin medications in lowering cholesterol levels.
Bone growth
Red yeast rice has also shown promise in helping with bone growth and therefore could be useful in preventing osteoporosis. A laboratory study undertaken on bone cells was published in 2010 in the journal Nutrition Research. The results of the study showed that red yeast rice extract helps to promote bone growth by stimulating cell proliferation and enhancing the activity of the enzyme alkaline phosphatase in osteoblastic cells, the cells that promote bone growth.
Using red yeast rice
Most studies have used 600 mg of red yeast rice extract taken two to four times daily. It is advisable to have your cholesterol and triglyceride levels monitored on a regular basis so that you can adjust the dose as required.
There has been some concern that red yeast rice products may affect liver and kidney function in the same way as lovastatin due to the presence of monacolin K. However, toxicity evaluations of red yeast rice in animals for as long as four months have shown no toxicity. Human trials have not demonstrated elevations of liver enzymes or kidney impairment. A meta-analysis undertaken on the efficacy of three red yeast rice products from 93 randomised trials (9625 patients in total) documented no serious adverse reactions. The most common adverse reactions included dizziness, decreased appetite, nausea, stomach ache, abdominal distension and diarrhoea.
Theoretically, since red yeast rice contains monacolin K, it would be advisable to adhere to the same contraindications as for lovastatin use when taking red yeast rice supplements. These include contraindications for use when pregnant, breast feeding, if you have myopathy (muscle disease), or if you have liver or kidney impairment. Red yeast rice should not be taken with cholesterol lowering medications unless under medical supervision as it may potentiate the effect of these drugs.
Statins inhibit the body's natural synthesis of Coenzyme Q10 (CoQ10), a substance in the body which is very important in muscle and heart health and energy production. Therefore if you are taking red yeast rice or statin medications it is recommended that you also supplement with Coenzyme Q10.
REFERENCE: http://www.wellbeing.com.au/article/features/food/Red-Yeast-Rice_1273?page=1 
GET INSTANT ACCESS to FREE WELLNESS NEWSLETTERS
I supply WELLNESS Newsletters to my patients and all other parties who are interested in optimizing their health and wellness potential. ANTRAC WELLNESS Newsletters are jam-packed full of current powerful health-related information to help you attain optimal wellness and vitality and start living life to the full. Did I mention that the Newsletters are FREE? To confirm my promise of supplying vital information on all health issues, CLICK on "Wellness Newsletters" Navigation Bar above to sample the rich contents of the Newsletters.
If YOU haven't already signed up and you would like to receive future ANTRAC WELLNESS Newsletters every 3 weeks hot off the press to your inbox, just click the Opt-In link below and supply your Email Address, First Name and Last Name. Subscription is absolutely FREE. How easy is that? I do NOT send out SPAM or supply your details to anyone else.