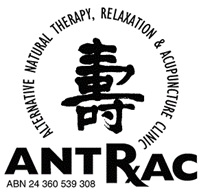 "FREEDOM from Pain and Sickness = WELLNESS! ……Grow YOUR WELLNESS HERE!"
MISSION STATEMENT: "I aim to get my patients as WELL as possible, as quickly as possible, and then to keep them WELL".
 Welcome to the Natural Health and Wellness Program of Alternative Natural Therapy, Relaxation and Acupuncture Clinic (ANTRAC).  Just as fresh clean water bubbling up from a natural well is vital to sustain life … my WELLNESS information will help YOU to sustain a healthy vibrant life beaming with optimal wellness.  Welcome to the well of wellness.
RESOURCES SECTION
WEARING SHOES CAN SABOTAGE YOUR HEALTH
Dr. James Oschman and Dr. Joseph Mercola discuss Earthing / Grounding, and their effect on health.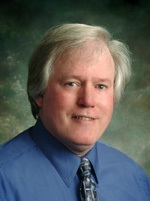 Dr. James Oschman is an expert in the field of energy medicine, with a Bachelor's Degree in Biophysics and a PhD in Biology from the University of Pittsburgh.
As an author of a number of books, Dr. James Oschman is widely recognized as an authority in the biophysics of energy medicine. In this interview Dr. Oschman discusses the practice of "earthing," or grounding.
Every modern school of alternative medicine talks about "energy," although they may use a variety of words to describe it. But what is this fundamental "energy" you keep hearing about?
As Dr. Oschman went about to investigate, he found there is very good science that can help demystify this nebulous term. He wrote a number of articles for a journal published by Churchill Livingstone on the subject, and after some encouragement from the publisher, those articles eventually resulted in two books: Energy Medicine: The Scientific Basisi, and Energy Medicine in Therapeutics and Human Performanceii.
Dr. Oschman was also introduced to earthing, or grounding, and his research in this area has turned up some very interesting and compelling information about how the energy from the Earth can help you live a healthier life. He has recently written the Foreword for a new book by Clinton Ober, Dr. Stephen T. Sinatra and Martin Zucker, entitled Earthing: the most important health discovery ever?iii published in 2010 (Basic Health Publications, Inc., Laguna Beach, CA.).
If you're like most people, you probably wear shoes with rubber or plastic soles for the better part of each day. Watch the informative video on Earthing / Grounding to learn why shoes might be one of the banes of modern existence.
GET INSTANT ACCESS to FREE WELLNESS NEWSLETTERS
I supply WELLNESS Newsletters to my patients and all other parties who are interested in optimizing their health and wellness potential. ANTRAC WELLNESS Newsletters are jam-packed full of current powerful health-related information to help you attain optimal wellness and vitality and start living life to the full. Did I mention that the Newsletters are FREE? To confirm my promise of supplying vital information on all health issues, CLICK on "Wellness Newsletters" Navigation Bar above to sample the rich contents of the Newsletters.
If YOU haven't already signed up and you would like to receive future ANTRAC WELLNESS Newsletters every 3 weeks hot off the press to your inbox, just click the Opt-In link below and supply your Email Address, First Name and Last Name. Subscription is absolutely FREE. How easy is that? I do NOT send out SPAM or supply your details to anyone else.