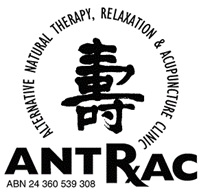 "FREEDOM from Pain and Sickness = WELLNESS! ……Grow YOUR WELLNESS HERE!"
MISSION STATEMENT: "I aim to get my patients as WELL as possible, as quickly as possible, and then to keep them WELL".
 Welcome to the Natural Health and Wellness Program of Alternative Natural Therapy, Relaxation and Acupuncture Clinic (ANTRAC).  Just as fresh clean water bubbling up from a natural well is vital to sustain life … my WELLNESS information will help YOU to sustain a healthy vibrant life beaming with optimal wellness.  Welcome to the well of wellness, where you will learn about Earthing or Grounding and its healing effect.
RESOURCES SECTION
Dr Stephen Sinatra, MD
Dr Sinatra discusses Earthing or Grounding
Dr Sinatra discusses the most important health discovery ever – Earthing or Grounding
About Dr. Stephen Sinatra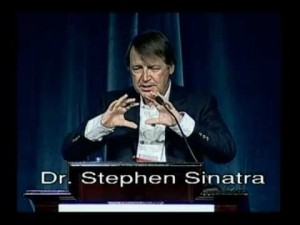 Dr. Stephen Sinatra is a highly respected and sought-after cardiologist whose integrative approach to treating cardiovascular disease has revitalized patients with the most advanced forms of the illness.
His holistic treatment methods focus on reducing inflammation and maximizing the heart's ability to produce and use energy. They include six all-natural core therapies, which Dr. Sinatra combines with select conventional treatments, based on individual needs. This best-of-both-worlds approach consistently results in the best possible patient outcomes—no matter whether a patient has advanced congestive heart failure or a comparatively simple problem like high blood pressure.
Dr. Sinatra's expertise is grounded in more than 30 years of clinical practice, research, and study that three times has earned him the American Medical Association's Physician Recognition Award.
A graduate of Albany Medical College, Dr. Sinatra is certified by the American Board of Internal Medicine and is a fellow of the American College of Cardiology, the organization's highest level of recognition. Additionally, Dr. Sinatra is a fellow of the American College of Nutrition and has received certifications from the Massachusetts Society of Bioenergetic Analysis and the American Board of Anti-Aging Medicine.
From 1977 through 2007, Dr. Sinatra was an attending physician at Manchester Memorial Hospital (Eastern Connecticut Health Network), where he performed both invasive and noninvasive cardiac procedures. His career there included nine years as chief of cardiology, 18 years as director of medical education, seven years as director of echocardiography, three years as director of cardiac rehabilitation, and one year as director of the weight reducing program.
In 1987, Dr. Sinatra founded the New England Heart Center. Through it, he became a well-known advocate of combining conventional medical treatments for heart disease with complementary nutritional, anti-aging, and psychological therapies. He joined the Healthy Directions family of experts in 1995.
Today Dr. Sinatra is active primarily as an author, speaker, and advisor for the research and development of nutritional supplements. He continues to be particularly involved in research on his newest therapeutic discovery, Earthing, or Grounding.  The book that Dr Stephen Sinatra co-authored with Clinton Ober and Martin Zucker, called "Earthing.  The most important health discovery ever?" can be purchased from this site.
Reference: http://www.drsinatra.com/
GET INSTANT ACCESS to FREE WELLNESS NEWSLETTERS
I supply WELLNESS Newsletters to my patients and all other parties who are interested in optimizing their health and wellness potential. ANTRAC WELLNESS Newsletters are jam-packed full of current powerful health-related information to help you attain optimal wellness and vitality and start living life to the full. Did I mention that the Newsletters are FREE? To confirm my promise of supplying vital information on all health issues, CLICK on "Wellness Newsletters" Navigation Bar above to sample the rich contents of the Newsletters.
If YOU haven't already signed up and you would like to receive future ANTRAC WELLNESS Newsletters every 3 weeks hot off the press to your inbox, just click the Opt-In link below and supply your Email Address, First Name and Last Name. Subscription is absolutely FREE. How easy is that? I do NOT send out SPAM or supply your details to anyone else.