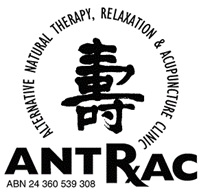 "FREEDOM from Pain and Sickness = WELLNESS! ……Grow YOUR WELLNESS HERE!"
MISSION STATEMENT: "I aim to get my patients as WELL as possible, as quickly as possible, and then to keep them WELL".
Welcome to the Natural Health and Wellness Program of ANTRAC Acupuncture Clinic, from Toowoomba, Queensland, Australia. My name is Louis Gordon and I am an acupuncturist. I practice acupuncture from my Clinic in Middle Ridge, Toowoomba, QLD. Just as fresh clean water bubbling up from a natural well is vital to sustain life … my WELLNESS information will help YOU to sustain a healthy vibrant life beaming with optimal wellness.
Welcome to the well of wellness.
RESOURCES SECTION
THE TRUTH ABOUT GARDASIL
IF YOU LOVE YOUR DAUGHTER, AVOID TOXIC GARDASIL
A recent study published in the Journal of the Royal Society of Medicine brings the issue of highly questionable vaccine trial standards to the fore yet again. It's worth noting that the HPV vaccine was yet another fast-tracked vaccine, which has devastated the lives of thousands of young women and their families since its premature release in the US.  Back in April 2011, India called a halt to trials of the Hu­man Papilloma Virus (HPV) vac­cine Gardasil after four young girls died and 120 suffered serious adverse effects. The decision was the result of a civil society-led investigation that highlighted serious ethical violations. In India, civil society groups have long been voicing their concerns regarding the safety and efficacy of the two HPV vaccines, along with the aggressive promo­tion of the vaccines and the need to inves­tigate reported deaths and adverse events post-vaccination. It has been stated that unless you have a very promiscuous daughter, there is absolutely no need to vaccinate against HPV.  The only one to benefit is the drug manufacturer.
Reference: https://s3.amazonaws.com/NEWSLETTERS/ANTRAC_WELLNESS_NewsLetter_027.pdf
BIG-PHARMA MORE INTERESTED IN WEALTH THAN HEALTH
WHY did Merck heavily promote Vioxx and keep it on the market until it had killed more than 60,000 people? I warned my readers that this pain killer might be a real killer for some people, five years before Merck made its $30 billion recall! Five years they let it go, and they undoubtedly would have kept it on the market longer had the lethal dangers not become so shockingly obvious to other scientists.
After Vioxx came the HPV vaccine Gardasil—perhaps the most unnecessary vaccine ever created, and likely one of the most dangerous to boot. Merck claims their main concern is safety… They must be speaking about some parallel Universe, because ever since Gardasil's approval in 2006, reports of life-altering side effects and sudden deaths of otherwise healthy teenagers have stacked up into the thousands, yet Merck steadfastly refuses to acknowledge or address these health risks.  Gardasil appears to have one of the highest risk to benefit ratios of any vaccine on the market, and India even halted Merck's post-licensing trials of the vaccine after four young participants died, yet Merck has the gall to claim that nothing is more important to them than safety. Give me a break… Actions speak louder than words, and Merck has a long paper trail of litigation highlighting the company's questionable ethics.
Reference:  http://bit.ly/Wf5Y0p
US HEALTH OFFICIALS ADMIT THIS NEEDLESS PROCEDURE COULD GIVE WOMEN DEADLY BLOOD CLOTS
The GAVI Alliance, a public-private partnership, has launched a new initiative to vaccinate millions of people worldwide with either GlaxoSmithKline's Cervarix or Merck's Gardasil HPV (human papillomavirus) vaccines, despite serious safety and health concerns and lack of clinical trials proving long term effectiveness.  GAVI has net assets of $2.5 billion and receives significant funding from the U.S. government, the vaccine industry, World Bank and The Bill & Melinda Gates Foundation.  The HPV vaccine only protects against two strains of HPV associated with cancer (HPV-16 and HPV-18), but there are MORE THAN 100 different strains of HPV in all, and about 15 of them are known to potentially cause cancer IF the infection persists. In more than 90 percent of all HPV cases, however, the infection resolves on its own and does not lead to any health complications.  U.S. health officials admit that deadly blood clots, acute respiratory failure, cardiac arrest and "sudden death due to unknown causes" have all been reported to have occurred in girls and women shortly after they've received the Gardasil vaccine. 
The Gardasil vaccine has already been linked to 100 reports of death, (www.MedAlerts.org) as well as more than 22,000 reports of other serious side effects, many of which have been reported to The Vaccine Adverse Event Reporting System (VAERS), such as Guillain-Barre syndrome. There are 700 reported cases of permanent disability as a result of the vaccine. The only ones to benefit from this unnecessary medical procedure are the vaccine makers.
REFERENCE:
http://articles.mercola.com/sites/articles/archive/2012/03/27/merck-making-millions-vaccinating-poor-nations.aspx?e_cid=20120327_DNL_art_2
GET INSTANT ACCESS to FREE WELLNESS NEWSLETTERS
I supply WELLNESS Newsletters to my patients and all other parties who are interested in optimizing their health and wellness potential. ANTRAC WELLNESS Newsletters are jam-packed full of current powerful health-related information to help you attain optimal wellness and vitality and start living life to the full. Did I mention that the Newsletters are FREE? To confirm my promise of supplying vital information on all health issues, CLICK on "Wellness Newsletters" Navigation Bar above to sample the rich contents of the Newsletters.
If YOU haven't already signed up and you would like to receive future ANTRAC WELLNESS Newsletters every 3 weeks hot off the press to your inbox, just click the Opt-In link below and supply your Email Address, First Name and Last Name. Subscription is absolutely FREE. How easy is that? I do NOT send out SPAM or supply your details to anyone else.