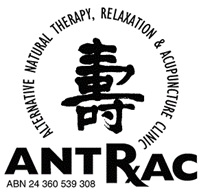 "FREEDOM from Pain and Sickness = WELLNESS! ……Grow YOUR WELLNESS HERE!"
MISSION STATEMENT: "I aim to get my patients as WELL as possible, as quickly as possible, and then to keep them WELL".
 Welcome to the Natural Health and Wellness Program of Alternative Natural Therapy, Relaxation and Acupuncture Clinic (ANTRAC).  Just as fresh clean water bubbling up from a natural well is vital to sustain life … my WELLNESS information will help YOU to sustain a healthy vibrant life beaming with optimal wellness.  Welcome to the well of wellness.
RESOURCES SECTION
VITAMIN K2 for OSTEOPOROSIS
Danish scientist, Dr. Henrik Dam, discovered vitamin K in 1929. The 'K' is for 'koagulation' – essential for blood clotting. But it only starts there.
Vitamin K is unique because it has multiple effects in your body, but doesn't demonstrate any known toxicity. With research focused on potential effects on your skeletal system, brain, liver, and pancreas, vitamin K is one of the most promising nutrients of our time.
But you should know about the different types. And in particular, know which synthetic type to be on the look out for.
There are three main forms of vitamin K…
K1-phylloquinone, aka phytonadione
K2-menaquinone
K3-menadione synthetic variant
Vitamin K3 is a synthetic variant of the vitamin which I don't recommended for human consumption… this is the one you and your family need to avoid at all costs.
Green leafy vegetables – including lettuce, broccoli, and spinach contain vitamin K1. And it makes up about 90 percent of the vitamin K in the Western-style diet.
The vitamin K which I recommend is vitamin K2 natural, non-toxic, and made in your body as well.
Vitamin K2 includes several menaquinones (MK-n, with the 'n' determined by the number of prenyl side chains), such as MK-4 found in meats, MK-7, MK-8, and MK-9 found in fermented food products like cheese and natto.
One of the best natural sources of vitamin K2 comes from an ancient Japanese food called natto.
So, what is natto?
Natto…
Is a fermented soybean food
Comes loaded with a healthy bacteria called bacillus subtilus that may also serve as a probiotic
Fermented foods, like natto, typically have the highest concentration of vitamin K in the human diet. Levels of vitamin K found in natto (K2) have been shown to far exceed those amounts found in dark green vegetables (K1).
In fact, vitamin K2 concentration after the consumption of natto has been shown to be about 10 times higher than that of vitamin K1 after eating spinach.
Unfortunately, most people do not eat or enjoy many fermented foods.
And the absorption of vitamin K1 through eating green leafy vegetable is not very efficient… some research shows only about 10-15% gets absorbed even when consumed with dietary fat.
The problem with natto is that most people do not enjoy eating it because they find it very distasteful. It has a slippery texture with a strong flavor and pungent aroma.
Some people do acquire a taste for natto over time. But many never do.
I'm not an advocate of eating unfermented soy.
Why?
Many people still believe unfermented and processed soy products like soy milk, soy cheese, soy burgers, and soy ice cream are actually healthful when nothing could be further from the truth.
Today's high-tech processing methods leave toxic and carcinogenic residues created by high temperatures, high pressure, alkali and acid baths, and petroleum solvents in unfermented soy.
Natto does not come from unfermented soy… it's derived from healthful fermented soy and provides an extraordinary rich source of vitamin K2.
While natto is the most potent natural source of vitamin K2, the nutrient is also readily available in fermented dairy products, especially cheeses.
Most cheeses are rich in vitamin K2… particularly, curd cheese. And even though it's not as high in vitamin K2 as natto, curd cheese may be more palatable on a day-to-day basis for many people. Raw curd cheese made from grass fed cows would be best.
Like I mentioned earlier, most people have a difficult time acquiring a taste for natto… especially on the regular basis needed for healthy K2 absorption.
Curd cheese is also a good vitamin K2 source because it's lower in fat (animal fat) than regular cheese.
When compared to natto in equal portions… Japanese food natto contains over 27 times more vitamin K2 than curd cheese.
But, this classic measure of vitamin K deficiency uses clotting time and what's called 'prothrombin'… which provides almost no value for determining vitamin K deficiency in your bones or arteries.
In fact in some cases, blood levels of vitamin K may appear normal while a real deficiency exists in your bones.
So, more work needs to be done in the area of vitamin K deficiency testing.
As this 'forgotten vitamin' gets more and more of the attention it deserves, I'm confident modern medical science will determine a more accurate test… just like the comprehensive test eventually created for vitamin D.
With potential health advantages (in addition to the ones already mentioned above) in which vitamin K has been shown to…
Promote your heart health
Protect and support your skin
Provide the calcium path 'key' from your bloodstream to your bones
Boost your overall immune system
Help regulate calcification of your tissues
Provide you powerful antioxidant benefits
Protect your cells against oxidative damage
Aid in supporting your already normal blood sugar levels
…it's only a matter of time before a more comprehensive test evolves.
In the meantime, it's important you take vitamin K deficiency seriously and take action to provide yourself and your loved ones with enough vitamin K.
And if you do not like the taste of natto, or prefer not to eat curd cheese, I have a phenomenal solution for you coming up.
While other nutrients are important for maintaining and promoting your bone health (like vitamin D3, calcium, and magnesium), evidence continues to grow indicating a vital role vitamin K plays in bone metabolism and healthy bone growth.
In fact it may be the modern day "missing link" to increasing your bone density.
Vitamin K has been linked to osteoblasts, the cells that generate or 'lay down' bone and produce a specific protein known as osteocalcin.
You can think of osteocalcin like the studs in the wall of your house. Basically, osteocalcin acts as the structural framework holding calcium in place in your bones.
And vitamin K is critical for producing osteocalcin protein.
Why is this so important? Because osteocalcin cannot perform its job until vitamin K converts it to an active bone-building form.
The bottom line – vitamin K is the 'key' that unlocks the door from your bloodstream to let calcium flow into your bones and bone marrow.
Without this vitamin K key action, you simply wouldn't have the strong bones you do. Plus, there's another area vitamin K plays an important role, particularly vitamin K2.
I mentioned earlier how osteoblasts are important cells responsible for bone formation.
Well, while these osteoblast cells are busy building bone, other cells called osteoclasts are trying to break down bone and remove bone tissue.
Vitamin K2 is so important because, not only has it been shown to stimulate and enhance osteocalcin production, it has also been shown to inhibit osteoclasts and help maintain your bones.
There are many research studies supporting how vitamin K2 works to help maintain healthy bone mass and growth through its effects on osteocalcin, osteoblasts, and osteoclasts.
Here are few examples for reference purposes…
Journal of Bone and Mineral Research, 1997, Y. Koshihara and K Hoshi
Journal reference: "The results proved that vitamin K2 increased Gla-containing osteocalcin, which accumulated osteocalcin in the extracellular matrix, and facilitated mineralization in vitro."
Molecular and Cellular Biochemistry, 2001, ZJ Ma and M Yamaguchi
Journal reference: "These results suggested that MK-7 (K2-7) has a suppressive effect on osteoclasts."
Molecular and Cellular Biochemistry, 2001, M Yamaguchi et al1
Journal reference: "This study demonstrates that MK-7 (K2-7) has an anabolic effect on bone tissue and osteoblastic (MC3T3-E1) cells in vitro, suggesting that the compound can stimulate osteoblastic bone formation."
In a human study, Japanese scientists examined the effect of vitamin K2 from fermented soybeans on normal individuals.
The scientists reached the following conclusion – "This illustrates that intake of K2-7 can stimulate carboxylation (gamma-carboxylated osteocalcin), which plays an important role in bone formation in normal individuals."
So, the evidence is quite compelling when it comes to the vital role vitamin K2 potentially plays in promoting your healthy bones.
The surprising thing about what I'm going to review next is that some of the research has been available for over 10 years.
I guess this goes along with the whole 'forgotten vitamin' story.
If you've been a regular visitor to this site, you undoubtedly know how I feel about the vital role vitamin D3 plays in your optimal health.
Well, the amazing thing is research has shown vitamin K2 and vitamin D3 may provide you another level of benefits when taken together.
Several studies have shown the following potential synergistic benefits when vitamin K2 and D3 are combined…
Increased bone formation
Enhanced osteocalcin accumulation in cells
Amplified bone mineral density
So, vitamin K2 and D3 worked together in certain situations to help improve your bone health even more.
Because vitamin D3 encourages calcium uptake to promote your strong and healthy bones, it's not only a natural complement to vitamin K2, the two nutrients work together to boost your bone health to a higher level.
What a phenomenal combination. Wouldn't you agree?
Vitamin K2 can be purchased from the following website:
http://products.mercola.com/vitamin-k/?e_cid=20120928_DNL_YRP_1&source=nl
Specially Fermented Vegetables and Fennel are More Effective Than Calcium to Prevent Bone Loss
In most people, sometime during yours 30s your bone mass will start to gradually decline (there are steps you can take to slow, or stop, this from occurring, which I'll discuss below).
For women, that bone loss speeds up significantly during the first 10 years after menopause, which is the period when osteoporosis often develops.
Many are under the mistaken impression that a prescription drug combined with megadose calcium supplements is the answer to strong and healthy bones.
In reality, as new research has once again revealed, nature has provided some of the best substances for preventing bone loss right in the foods you eat. Fermented vegetables using special starter culture designed to optimize vitamin K2 is one of your best strategies for maintaining healthy bones and preventing bone loss, in combination with vitamin D.
But before I get to that, recent research also suggests that one often-overlooked vegetable in particular can be of benefit, and if you've never had fennel, now might be a good time to give it a try.
Fennel May Prevent Post-Menopausal Bone Loss and Osteoporosis
Scientists looking for natural compounds to counteract postmenopausal bone loss believe they may have found the answer in fennel, a much under-appreciated vegetable that is native to southern Europe and the Mediterranean area.

In a study published in the International Journal of Molecular Medicine,1 it was found that eating the seeds of the plant had a beneficial effect on loss of bone mineral density, as well as bone mineral content.

Healthy bones maintain their strength through a continual process of bone breakdown and bone rebuilding. Osteoclasts are the cells that break down weakened bone, and osteoblasts are the cells that build it back up. The fennel appeared to work by reducing osteoclast differentiation and function, thereby slightly decreasing bone turnover markers and offering a protective effect on the bones.

Researchers indicated that fennel seeds show potential in preventing bone loss in postmenopausal osteoporosis. This vegetable, which has a celery-like base topped with feathery green leaves, has a long history of medicinal use, and has been valued since ancient times as a breath freshener, digestive aid, and for helping expel phlegm from the lungs.

It's now known that the plant is a treasure trove of nutrients, including vitamin C, folate (the natural form of folic acid), calcium, magnesium, and more, as well as phytonutrients and antioxidants that may help reduce inflammation, boost immune function, and even help prevent cancer.
Eating Plenty of Vegetables is Key for Bone Health
Fennel is just one example of a veggie that's excellent for your bones. High vegetable intake has been associated with positive effects on bone mineral status for years.2 Eating high quality, organic, biodynamic, locally grown veggies will naturally increase your bone density and strength, and will decrease your risk of developing a fracture at virtually any age.

One reason why this is so important is because it supplies your body with nutrients that are essential for bone health, like vitamin K1 and potassium.

Your body needs potassium to maintain proper pH levels in your body fluids, and optimize your sodium to potassium ratio which also affects your bone mass. If you eat a diet loaded with processed foods, there's a good chance your potassium to sodium ratio is far from optimal, which is typically done by consuming a diet of processed foods, which are notoriously low in potassium while high in sodium.

An imbalanced sodium to potassium ratio can contribute to a number of diseases, including osteoporosis. To ensure you get these two important nutrients in more appropriate ratios, simply ditch processed foods, which are very high in processed salt and low in potassium and other essential nutrients.

Also eat a diet of whole, unprocessed foods, ideally organically grown to ensure optimal nutrient content. This type of diet will naturally provide much larger amounts of potassium in relation to sodium, which is optimal for your bone health, and your overall health. If you find it difficult to eat the recommended amount of vegetables you need daily, give vegetable juicing a try.
Vitamin K2 is Critical for Bone Health
Vitamin K2, also called menaquinone, is made by the bacteria that line your gastrointestinal tract. The biological role of vitamin K2 is to help move calcium into the proper areas in your body, such as your bones and teeth. It also plays a role in removing calcium from areas where it shouldn't be, such as in your arteries and soft tissues. It's critical for keeping your bones strong and works in conjunction with a number of other nutrients, most important of which are vitamin D, calcium and magnesium.

The optimal amounts of vitamin K2 are still under investigation, but it seems likely that 180 to 200 micrograms of vitamin K2 should be enough to activate your body's K2-dependent proteins to shuttle the calcium where it needs to be, and remove it from the places where it shouldn't.

As I've discussed on numerous occasions, vitamin D is a critical nutrient for optimal health and is best obtained from sun exposure or a safe tanning bed. However, many are taking oral vitamin D, which can actually be problematic unless you're also getting sufficient amounts of vitamin K2. In fact, this is a really crucial point that has not been emphasized enough in the past: If you opt for oral vitamin D, you need to also consume in your food or take supplemental vitamin K2.

Why?

Because when you take vitamin D, your body creates more vitamin K2-dependent proteins—the proteins that help move the calcium around in your body. But you need vitamin K2 to activate those proteins. If they're not activated, the calcium in your body will not be properly distributed and can lead to weaker bones and hardened arteries.

In short, vitamin K2 ensures the calcium is deposited and removed from the appropriate areas. By taking vitamin D, you're creating an increased demand for K2. And vitamin D and K2 work together to strengthen your bones and improve your heart health.
How Can You Tell if You're Lacking in Vitamin K2?
There's no way to test for vitamin K2 deficiency. But by assessing your diet and lifestyle, you can get an idea of whether or not you may be lacking in this critical nutrient. If you have osteoporosis, heart disease or diabetes, you're likely deficient in vitamin K2 as they are all connected to K2.

If you do not have any of those health conditions, but do NOT regularly eat high amounts of the following foods, then your likelihood of being vitamin K2 deficient is still very high:

Grass-fed organic animal products (i.e. eggs, butter, dairy)
Certain fermented foods such as natto, or vegetables fermented using a starter culture of vitamin K2-producing bacteria. Please note that most fermented vegetables are not really high in vitamin K2 and come in at about 50 mcg per serving. However, if specific starter cultures are used they can have ten times as much, or 500 mcg per serving.
Goose liver pâté
Certain cheeses such as Brie and Gouda (these two are particularly high in K2, containing about 75 mcg per ounce)

Fermented vegetables, which are one of my new passions, primarily for supplying beneficial bacteria back into our gut, can be a great source of vitamin K if you ferment your own using the proper starter culture. They're definitely FAR better than fennel for counteracting bone loss.

We recently had samples of high-quality fermented organic vegetables made with our specific starter culture tested, and were shocked to discover that not only does a typical serving of about two to three ounces contain about 10 trillion beneficial bacteria, but it also contained 500 mcg of vitamin K2. Note that not every strain of bacteria makes K2. For example, most yogurts have almost no vitamin K2. Certain types of cheeses are very high in K2, and others are not. It really depends on the specific bacteria. You can't assume that any fermented food will be high in K2, but some fermented foods are very high in K2, such as natto.
Why Nutritional Interventions are Superior to Drugs
Your bones are made up of minerals in a collagen matrix. The minerals give your bones rigidity and density, but the collagen gives your bones flexibility. Without good flexibility, they become brittle and break easily. So bone strength is MORE than just bone density — which is why drugs such as biphosphonates have failed so miserably. Drugs like Fosamax build up a lot of minerals and make the bone LOOK very dense on an x-ray called a DEXA scan, which specifically measures bone density, or the degree of mineralization of your bones. But in reality, they are extremely brittle and prone to fracture, which is why there have been so many cases of hip fracture among people taking these damaging drugs.

Biphosphonate drugs are poisons that destroy your osteoclasts, which interferes with your normal bone-remodeling process. You are much better off building your bones using exercise and nutritional therapies, hormones like progesterone and vitamins D and K.
Natural Strategies for Preventing Age-Related Bone Loss
You need a combination of plant-derived minerals for strong bones. Your bones are actually composed of at least a dozen minerals. If you just focus on calcium, you will likely weaken your bones and increase your risk of osteoporosis as Dr. Robert Thompson explains in his book, The Calcium Lie.

It's more likely your body can use calcium correctly if it's plant-derived calcium. Good sources include raw milk from pasture-raised cows (who eat the plants), leafy green vegetables, the pith of citrus fruits, carob, sesame seeds and wheatgrass, to name a few. But you also need sources of silica and magnesium, which some researchers say is actually enzymatically "transmuted" by your body into the kind of calcium your bones can use. This theory was first put forth by French scientist Louis Kevran, a Nobel Prize nominee who spent years studying how silica and calcium are related.

Good sources of silica are cucumbers, bell peppers, tomatoes, and a number of herbs including horsetail, nettles, oat straw, and alfalfa. The absolute best source of magnesium is raw organic cacao. Yes, healthy high quality chocolate is extremely rich in magnesium!

A great source of trace minerals, which are important for many of your body's functions, is Himalayan Crystal Salt, which contains all 84 elements found in your body. In addition, you need to make sure you're eating plenty of vitamin K2, which is found in fermented foods like homemade sauerkraut. Osteocalcin is a protein produced by your osteoblasts (cells responsible for bone formation), and is utilized within the bone as an integral part of the bone-forming process. However, osteocalcin must be "carboxylated" before it can be effective. Vitamin K functions as a cofactor for the enzyme that catalyzes the carboxylation of osteocalcin.

Vitamin K2 has been found to be a far more effective "activator" of osteocalcin than K1 because your liver preferentially uses vitamin K1 to activate clotting factors, while most of your other tissues preferentially use K2. Further, vitamin D, which your body produces in response to sun exposure, is another crucial factor in maintaining bone health as you age.

The bottom line?

One of the best ways to achieve healthy bones is a diet rich in fresh, raw whole foods that maximizes natural minerals so that your body has the raw materials it needs to do what it was designed to do. In addition, you need healthy sun exposure along with regular, weight-bearing exercise.

To sum it up:

Optimize your vitamin D either from natural sunlight exposure, a safe tanning bed or an oral vitamin D3 supplement. Check your blood levels regularly to make sure you're within the optimal range.
Optimize your vitamin K through a combination of dietary sources (leafy green vegetables, fermented foods like homemade sauerkraut and a K2 supplement, if needed. Remember, if you take supplemental vitamin D, you need to also increase your intake of vitamin K2.)The optimal amounts of vitamin K2 are still under investigation, but it seems likely that 180 to 200 micrograms of vitamin K2 might be enough to activate your body's K2-dependent proteins to shuttle calcium to the proper areas. If you're taking high doses of supplemental vitamin D, Dr. Kate Rheaume-Bleue, a naturopathic physician and author of Vitamin K2 and the Calcium Paradox, suggests taking 100-200 micrograms (mcg) of vitamin K2 for every 1,000 IU's of vitamin D you take. The latest vitamin D dosing recommendations, which call for about 8,000 IU's of vitamin D3 per day if you're an adult, means you'd need in the neighborhood of 800 to 1,000 micrograms (0.8 to 1 milligram/mg) of vitamin K2.
Make sure you do weight-bearing exercise, which has profound benefits to your skeletal systems. My favorite is Peak Fitness but it is also very important to do strength-training exercises to produce the dynamic peizoelectric forces in your bones that will stimulate the osteoblasts to produce new bone.
Consume a wide variety of fresh, local, organic whole foods, including vegetables, nuts, seeds, organic meats and eggs, and raw organic unpasteurized dairy. The more of your diet you consume RAW, the better nourished you will be. Minimize sugar and refined grains.

Reference: http://articles.mercola.com/sites/articles/archive/2012/11/19/fennel-plant-prevents-bone-loss.aspx?e_cid=20121119_DNL_US_art_1

Balance Your Magnesium with Calcium, Vitamin K2 and D

One of the major benefits of getting your nutrients from a varied whole food diet is that you're far less likely to end up with too much of one nutrient at the expense of others. Foods in general contain all the cofactors and needed co-nutrients in the proper amounts for optimal health, which takes out the guess work. When you're using supplements, you need to become a bit more savvy about how nutrients influence and synergistically affect each other.

For example, it's important to maintain the proper balance between magnesium, calcium, vitamin K2, and vitamin D. Lack of balance between these nutrients is why calcium supplements have become associated with increased risk of heart attacks and stroke, and why some people experience vitamin D toxicity.

Part of the explanation for these adverse side effects is that vitamin K2 keeps calcium in its appropriate place. If you're K2 deficient, added calcium can cause more problems than it solves, by accumulating in the wrong places. Similarly, if you opt for oral vitamin D, you need to also consume it in your food or take supplemental vitamin K2. Taking mega doses of vitamin D supplements without sufficient amounts of K2 can lead to vitamin D toxicity symptoms, which includes inappropriate calcification.

While the ideal or optimal ratios between vitamin D and vitamin K2 have yet to be elucidated, Dr. Kate Rheaume-Bleue (whom I've interviewed on this topic) suggests that for every 1,000 IU's of vitamin D you take, you may benefit from about 100 micrograms of K2, and perhaps as much as 150-200 micrograms (mcg). The latest vitamin D dosing recommendations, which call for about 8,000 IU's of vitamin D3 per day if you're an adult, means you'd need in the neighborhood of 800 to 1,000 micrograms (0.8 to 1 milligram/mg) of vitamin K2.

Now, getting back to magnesium…

Magnesium may actually be more important than calcium if you are going to consider supplementing. However, maintaining an appropriate calcium-to-magnesium ratio is important regardless. Research on the paleolithic or caveman diet has shown that the ratio of calcium to magnesium in the diet that our bodies evolved to eat is 1-to-16. Americans in general tend to have a higher calcium-to-magnesium ratio in their diet, averaging about 3.5-to-1.

Magnesium will also help keep calcium in your cells so they can do their  job better. In many ways it serves as nutritional version of the highly effective class of drugs called calcium channel blockers, used in the treatment of high blood pressure, angina, and abnormal heart rhythms. Magnesium and vitamin K2 also complement each other, as magnesium helps lower blood pressure, which is an important component of heart disease.

So, all in all, anytime you're taking any of the following: magnesium, calcium, vitamin D3 or vitamin K2, you need to take all the others into consideration as well, since these all work synergistically with each other.

REFERENCE: http://articles.mercola.com/sites/articles/archive/2012/12/17/magnesium-benefits.aspx?e_cid=20121217_DNL_art_1

CLICK this Link to see information on Earthing Fitted Sheets of all sizes.
A powerful way to assist in the treatment of Osteoporosis is to spent every night (one third of your life) sleeping serenely on one of the High Quality Cotton Fitted Earthing Sheets.  For your convenience they come in FIVE sizes.  Costing less than 17 cents per day (over a 5 year period), YOU deserve to enjoy your life more and sleep soundly and be free from the distress of Osteoporosis symptoms, so secure your natural relief NOW!
KING SIZE EARTHING FITTED SHEET
QUEEN SIZE EARTHING FITTED SHEET
DOUBLE SIZE EARTHING FITTED SHEET
KING SINGLE SIZE EARTHING FITTED SHEET
SINGLE SIZE EARTHING FITTED SHEET
GET INSTANT ACCESS to FREE WELLNESS NEWSLETTERS
I supply WELLNESS Newsletters to my patients and all other parties who are interested in optimizing their health and wellness potential. ANTRAC WELLNESS Newsletters are jam-packed full of current powerful health-related information to help you attain optimal wellness and vitality and start living life to the full. Did I mention that the Newsletters are FREE? To confirm my promise of supplying vital information on all health issues, CLICK on "Wellness Newsletters" Navigation Bar above to sample the rich contents of the Newsletters.
If YOU haven't already signed up and you would like to receive future ANTRAC WELLNESS Newsletters every 3 weeks hot off the press to your inbox, just click the Opt-In link below and supply your Email Address, First Name and Last Name. Subscription is absolutely FREE. How easy is that? I do NOT send out SPAM or supply your details to anyone else.