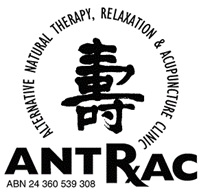 Acupuncture in Toowoomba and EarthingTM aka Grounding
My name is Louis Gordon and I am an acupuncturist. I practice acupuncture from ANTRAC Acupuncture Clinic in Middle Ridge, Toowoomba, 4350, Queensland, Australia. Just as fresh clean water bubbling up from a natural well is vital to sustain life … my WELLNESS information will help YOU to sustain a healthy vibrant life beaming with optimal wellness. Call for more information on (07) 4636 6100.
MISSION STATEMENT: "I aim to get my patients as WELL as possible, as quickly as possible, and then to keep them WELL".
Acupuncture and EarthingTM aka Grounding
Welcome to the Natural Health and Wellness Program of Alternative Natural Therapy, Relaxation and Acupuncture Clinic (ANTRAC).  Just as fresh clean water bubbling up from a natural well is vital to sustain life … my WELLNESS information will help YOU to sustain a healthy vibrant life beaming with optimal wellness.  Welcome to the well of wellness.
Our Natural Health paradigm based around Acupuncture and EarthingTM aka Grounding is about improving natural health and engendering optimal wellness through holistic medicine and healthy living via many simple life-style changes. Our Optimal Wellness Integrated Management Programs (OWIMP's) are for people earnestly seeking to improve their natural health and optimal wellness using Acupuncture, daily EarthingTM, natural remedies, nutrients and Traditional Chinese Medical Herbs.  Acupuncture treatment to balance the Qi (pronounced "chee" as in "cheese") is a vital part of the process. The paradigm comes from the East, from ancient China where the purpose of the practitioner was to keep patients well by preventative means rather than the Western protocol of treating the disorder with pharmaceutical drugs once it had become deeply entrenched and of long standing.  Preventative Wellness Integrated Health Management is akin to routine dental checks to prevent tooth decay, and regular automobile services to prevent vehicle breakdowns.  I have been an Acupuncturist for over 3 decades and love helping people to optimise their health potential.  The Chinese pictogram in my logo above means longevity.  Using the analogy of the disrepair of a poorly maintained highway, some patients only want their potholes fixed for now, you know, their headaches or sore ankles.  Others with a holistic mindset desire optimal health at all levels and would rather have their maladies completely resurfaced with wellness.
EarthingTM or Grounding Daily is Essential for Optimal Health and Wellness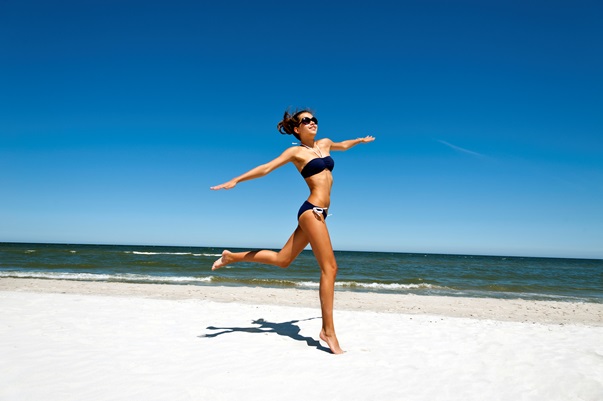 CLICK this Link to see information on EarthingTM Fitted Sheets of all sizes.
A dynamic way to improve your general health is to spend every night (one third of your life) sleeping serenely on one of the High Quality Cotton Fitted EarthingTM Sheets. For your convenience they come in FIVE sizes. Costing less than 17 cents per day (over a 5 year period), YOU deserve to enjoy your life more and sleep soundly and be free from the distress of unwellness, so secure your natural relief NOW!
KING SIZE EARTHINGTM FITTED SHEET
QUEEN SIZE EARTHINGTM FITTED SHEET
DOUBLE SIZE EARTHINGTM FITTED SHEET
KING SINGLE SIZE EARTHINGTM FITTED SHEET
SINGLE SIZE EARTHINGTM FITTED SHEET
Accupuncture, Acupunture or Accupunture common misspelling
Note that "Acupuncture" is often misspelt as accupuncture, acupunture or accupunture, that is with either too many c's or not enough c's. I would love to be able to clear up this very common spelling mistake, and set the record straight.
Ac·u·punc·ture – pronounced ak-yoo-puhngk-cher; Origin: 1675–85; < Latin acū with a needle (ablative of acus  needle) or acu- (as combining form of acus ) + puncture.
GET INSTANT ACCESS to FREE WELLNESS NEWSLETTERS
I supply WELLNESS Newsletters to my patients and all other parties who are interested in optimizing their health and wellness potential.  ANTRAC WELLNESS Newsletters are jam-packed full of current powerful health-related information to help you attain optimal wellness and vitality and start living life to the full. Did I mention that the Newsletters are FREE?  To confirm my promise of supplying vital information on all health issues, CLICK on "Wellness Newsletters" Navigation Bar above to sample the rich contents of the Newsletters.
If YOU haven't already signed up and you would like to receive future ANTRAC WELLNESS Newsletters every 3 weeks hot off the press to your inbox, just click the Opt-In link below and supply your Email Address, First Name and Last Name. Subscription is absolutely FREE. How easy is that? I do NOT send out SPAM or supply your details to anyone else.