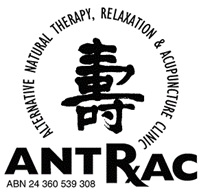 DISCLAIMER
This is the web site of theNaturalMedical HealthWell.com
We trade as ANTRAC Acupuncture Clinic (ABN 24 360 539 308) and
EARTHING HEAVEN (ABN 24 360 539 308).
STATEMENT REGARDING TGA ASSESSMENT OF
EARTHINGTM/ GROUNDING PRODUCTS
Please note that all of the information presented on this website is for educational purposes only. None of the statements made on this site have been evaluated by Australia's regulatory authority for therapeutic goods, the Australian Therapeutic Goods Administration (TGA). Information presented on this site and Products for sale on this site are not intended to diagnose, treat, cure, or prevent any medical condition or disease. Use all of the information at your own risk.
DISCLAIMER
This website provides users with general information on health topics and EarthingTM / Grounding Products and principles, and is designed for informational purposes only.
We strive to provide quality advice and information for your benefit, but we make no claims, promises or guarantees about the accuracy, completeness, or adequacy of the information provided by this website.
Users of this website must understand that under no circumstances is this website providing any person with licensed health advice and that nothing on this site is intended as a substitute for health advice from a Medical Doctor or other licensed medical professional.
UNDER NO CIRCUMSTANCE SHALL http://theNaturalMedicalHealthWell.com HAVE ANY LIABILITY TO YOU FOR ANY INFORMATION CONTAINED ON OR OBTAINED ON THIS SITE, AND ALL INFORMATION SHOULD BE USED AT YOUR OWN RISK.
For Medical Considerations regarding EarthingTM / Grounding principles and systems and EarthingTM / Grounding Products, CLICK this Link.
Changes to our Disclaimer
This Disclaimer was last modified on 22 August 2012.
Contacting Us
If there are any questions regarding this Terms and Conditions Policy you may contact us using the information below.
216 Ramsay Street, Middle Ridge,
Toowoomba, Queensland, 4350
Australia.
louis.gordon@bigpond.com
(07) 4636 6100 or 617 4636 6100